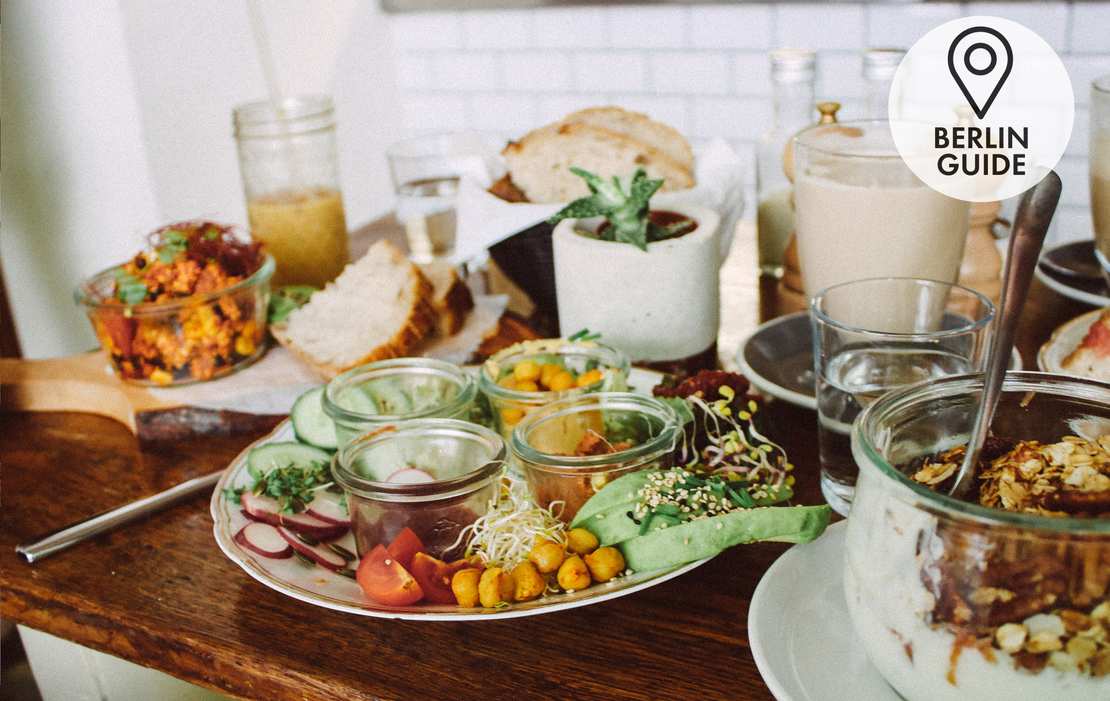 Tasty Ten: Vegan Breakfast & Brunch in Berlin
In our series "Berlin Guide" we share our favorite snack bars, restaurants or cafés with you. We reveal where to get the best vegan donuts in town, which Vietnamese tapas restaurant you should visit and where you'll catch us eating vegan pizza. Here are all our Berlin recommendations.
Pancakes, scrambled tofu, goulash and dumplings. Nothing is easier than to have vegan brunch or breakfast in Berlin. Damn! There are so many spots to check out and they not only serve extremely good breakfast, it's also extremely different food. We made a list to plan this article and this list still grows every day. So keep your eyes open for more vegan breakfast-porn and check our ten spots for vegan breakfast and brunch asap! We can recommend these spots with our whole scrambled-tofu-heart.
Benedict Breakfast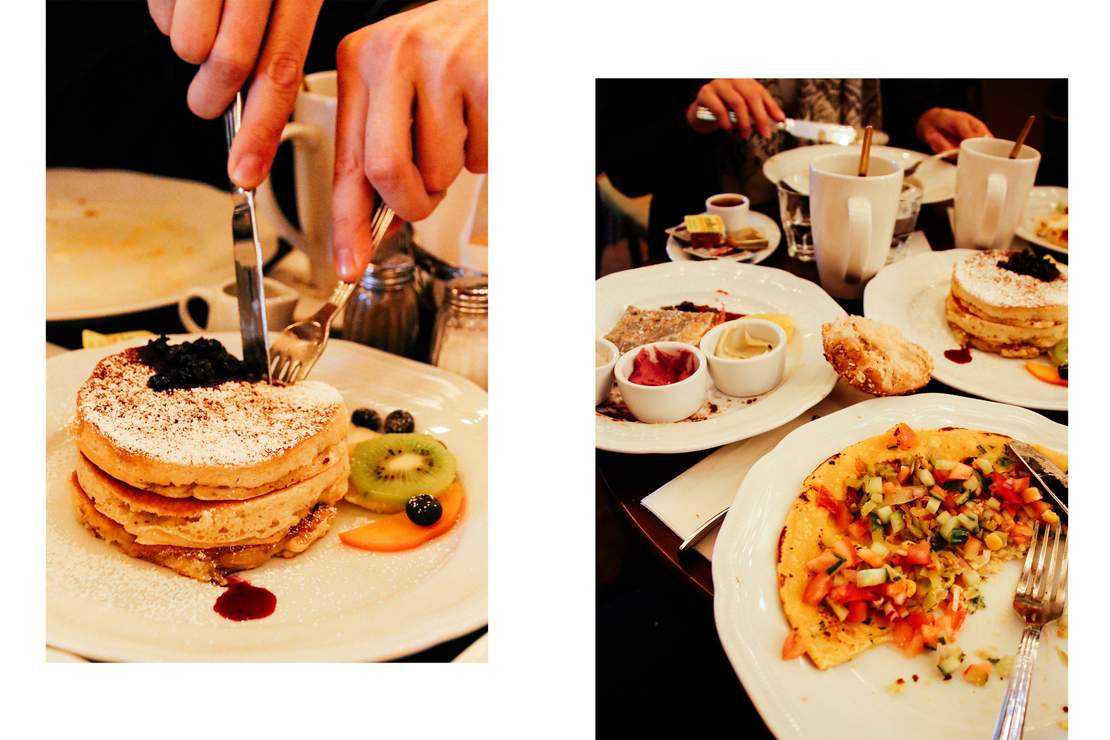 Actually, the Benedict in Wilmersdorf is the heaven on earth for egg-lovers. As you know, as a vegan, we are not hot into that business, but we still would recommend the Benedict to you. They serve 4-5 vegan options and they are really good! Also their bread is always baked freshly in their own bakery, and well, yes, it's heaven! You can choose between vegan crêpes, cremas, and yogurts. The ride to West-Berlin is worth it!
Check our full article about the Benedict here.
Café Morgenrot
We really, really love the brunch at Morgenrot. Really, or to put it another way: Isa really loves it! Most of all, she would like to throw her head into their vegan cheese cream and to steal the bowl filled with their vegan semolina porridge with huckleberries, grrr! Everything you can eat here is just fantastic, and so down-to-earth. You can pay any amount, you feel good with between 6 and 12€, depending on your status, income and amount of food you ate.
Restaurant Kopps
Normally one treats oneself in visiting Kopps. Compared to other brunch offers, it's more expensive , BUT it also head the largest selection of dishes and therefore was one of our favorites. From salads to spreads and warm dishes – there wasn't a thing that we didn't like. It's also a great spot, when your parents are visiting you on the weekend or for friends who never heard of vegan food before. They know what they're doing. So treat yourself.
Viasko
The Viasko serves a real down-to-earth-kitchen and is located in the center of Kreuzberg. You can have pancakes, salads and creams and they refill and refill the buffet until you are completely overstuffed with food. The choice of warm and cold dished is large, but remember to reserve a table!
Check our full article about the Viasko here.
No58 Speiserei
You'll just feel so comfortable at No58 Speiserei. It's not just the dog that is running around, but also the cozy interiour and friendly service. They serve as much regional, seasonal and organic ingredients as possible. For this, you have to dig a bit deeper in your purse, but this was really one of our most favorite breakfasts so far. They also offer glutenfree bread and verious options for vegetarians.
Check our full article about the No58 Speiserei here.
Rootz (closed)
Geh Veg is a small, vegan café in Moabit, serving cakes, smoothies, bagel and breakfast. They offer several spreads, tempeh and salad. Our basket full of bread was refilled and we couldn't say no to a piece of cake for dessert.
Yodel (closed)
Yodel is a kind-of-newcomer at Weserstraße but already a hot spot for vegan breakfast, because you'll get one-of-a-kind dishes here. One example is vegan french toast sweet and salty with eggplant bacon and maple syrup, which is SO delicious! Or try their vegan farmer's breakfast with pan-fried dumplings and vegan curd. All dishes can be served vegan or, for vegetarians, with cheese and egg.
Ataya Caffe
If you are going to visit the Ataya in Prenzlauer Berg, just don't expect a "classic" breakfast or Brunch. No, you won't get pancakes or scrambled tofu. The owner of the café only serve italian and african food, so you get in the taste of samosas, couscous-salads and humus. Yes, we also didn't knew, that this works.
Kék Ló
The Kék Ló is a small, but very sweet café in the middle of the Grafekiez. It's the ideal spot if you want to have a small-budget-brunch in a calm and cosy surrounding. In January they started offering a brunch at the weekend, so they currently testing and trying new things. You can choose between warm and cold dishes, and the range of different things is big enough to take away your hunger and small enough to get overburdened.
Check our full article about the Kék Ló here.
The "satt&glücklich" offers a wide selection for a vegan breakfast, but also cakes, juices, sandwiches and soups. Everything is organic, homemade and prepared with a lot of love. We felt very comfortable here and were super happy with the homemade "pesto cheese", the granola and their countless great spreads.