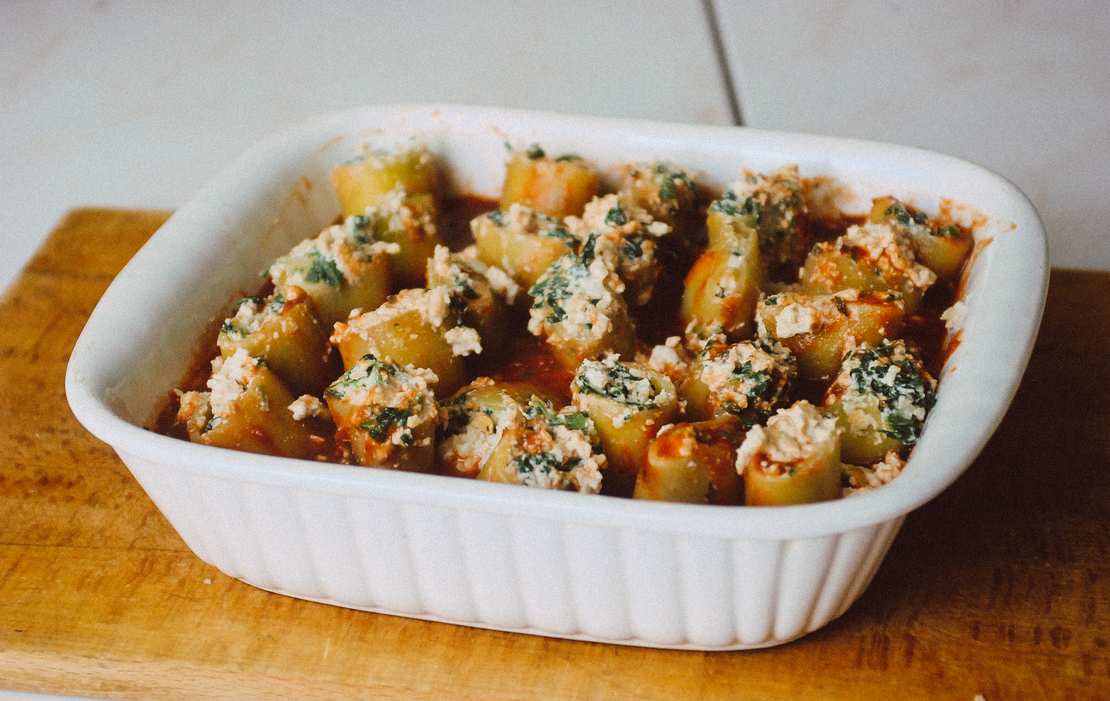 Cannelloni filled with vegan Cashew Ricotta & Spinach
When I think of casserole, I think of typical Saturday evenings. When I was young, my mom made pasta and ham au gratin and in my university years it was the perfect dish to throw in all that was left in the fridge. In the course of time, I evolved casserole-wise and now it's really rare that I use this dish to use leftovers. Instead I try to roll out the Saturday-evening-red-carpet that casseroles deserve. Here is a recipe for canneloni, that I once served my family. The cashew ricotta even convinced my mother who liked it more than the "original".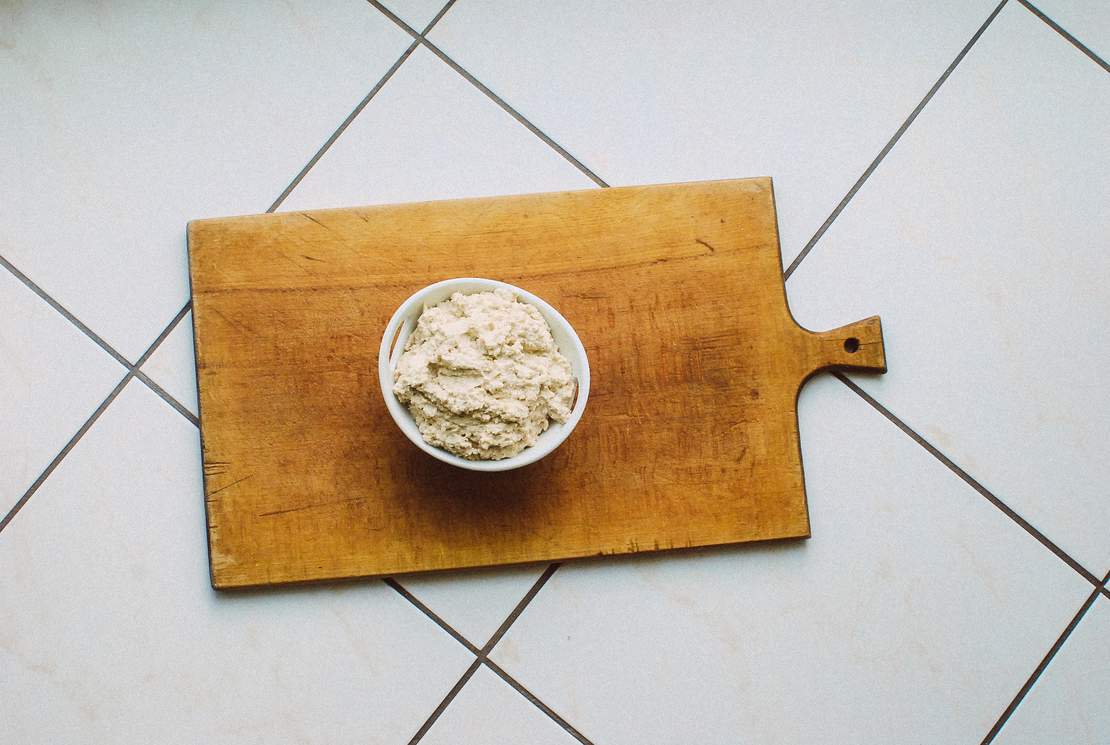 Cannelloni filled with vegan Cashew Ricotta & Spinach
Ingredients
250 g (8.8 oz) cannelloni
250 g (8.8 oz) spinach (deep-frozen)
salt&pepper
FOR YOUR TOPPING
FOR YOUR CASHEW RICOTTA
250 g (8.8 oz) cashews (soaked in at least for 30min, best over night)
1 lemon (juice)
50 ml (0.2 cup) water
2 tbsp nutritional yeast
1 garlic clove
salt&pepper
FOR YOUR MARINARA
2 cans dieced tomatoes (could be sieved tomatoes also)
1 onion
1 garlic clove
1 carrot
3 tbsp ketchup
oil
agave syrup
oregano
basil
salt, pepper, paprika & cayenne
Instructions
Let's start with the marinara. Finely cut onion, peel and cut carrot in small pieces and chop your clove of garlic. In a large pan, heat up oil and roast onion translucent. Add carrot and season with some salt and pepper. If the carrot starts to soften, add garlic and let it roast for another minute.
Now get the whole thing caramelized with 1-2 tbsp of agave syrup. After 1-2 more minutes, add canned tomatoes and let it simmer for 5 minutes. Season with basil, oregano, salt, pepper, paprika, and cayenne.
Time for cashew ricotta. In a food processor mix cashews, juice of a lemon, garlic clove, nutritional yeast and start with 25 ml water. If it turns out to dry, add the rest of the water (even a little bit more). Cashew ricotta should neither be liquid or stone-hard, but of a creamy consistence with some cashew pieces. Season with salt and pepper and add more nutritional yeast, if it's not cheesy enough for your taste.
If your spinach is defrosted, pat it dry with a paper towel and stir in cashew ricotta. Add some nutmeg and if needed some more salt and pepper. Afterwards add the rest of the cashews.
Now fill canneloni with your spinach cashew ricotta. In a casserole, pour in enough marinara sauce to cover the ground. Then place cannelloni on it and pour more sauce on it, so your pasta won't get hard in the oven. Better take some sauce aside so you can use it as an additional topping at the end.
If you like, you can top everything with vegan cheese. Afterwards put it in the oven for abour 30 minutes at 200°C/392°F, until pasta is soft.
Serve with rest of the marinara sauce.