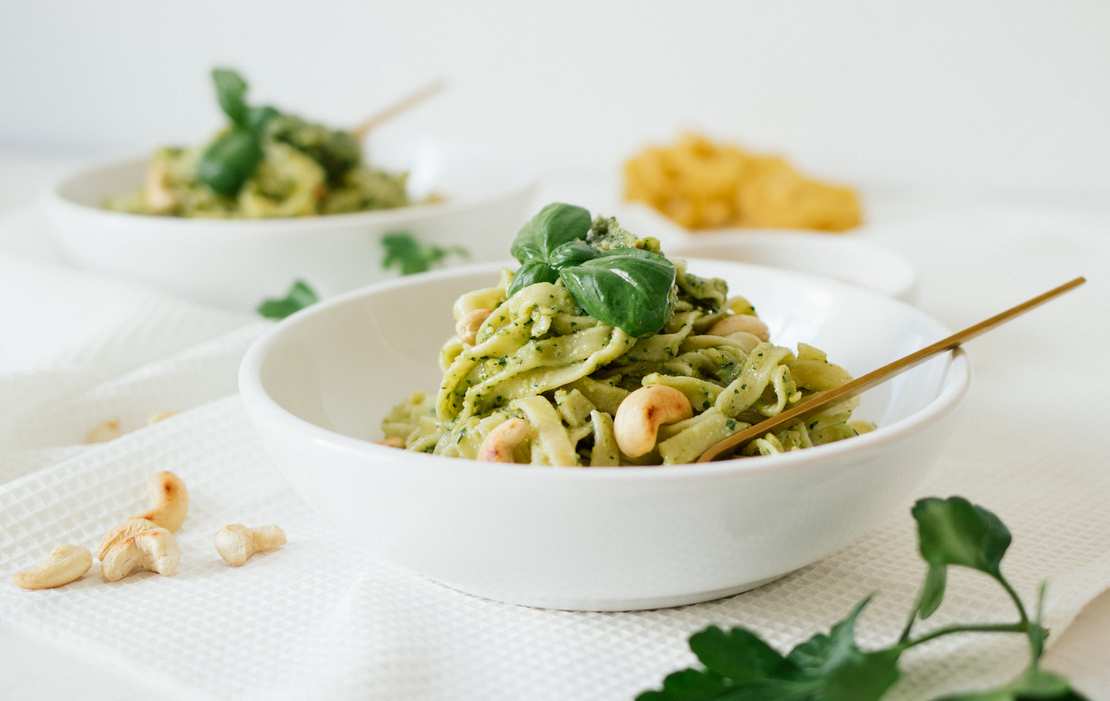 Pasta in green basil-cashew-pesto
Spring is coming! The increasing temperature is reason enough for a vernally pasta made of fresh herbs and roasted nuts. If you can't miss some parmesan, go and make our homemade, vegan parmesan. The rest of you is ready in 20 minutes with this simple and beautiful dish. It tastes like spring!
Pasta in green basil-cashew-pesto
Ingredients
Green Pesto
100 g (3.5 oz) cashew nuts
20 g (0.7 oz) basil
10 g (0.35 oz) parsley
1/2 lime
5 tbsp olive oil
2 garlic cloves
3 tbsp tahini
1 tbsp soy sauce
pasta water
salt&pepper
Instructions
Heat a pot of water, add a pinch of salt and cook pasta until al dente. Save one cup of pasta water for later.
Roast cashew nuts in a pan without oil for 3-4 minuites, until they turn slightly brown.
Add all ingredients for green pesto in a small mixer and mix until consistency is right. Season!
In a big bowl mix cooked pasta and green pesto until well combined. Add some pasta water for a smooth consistency. Serve with more lime juice.