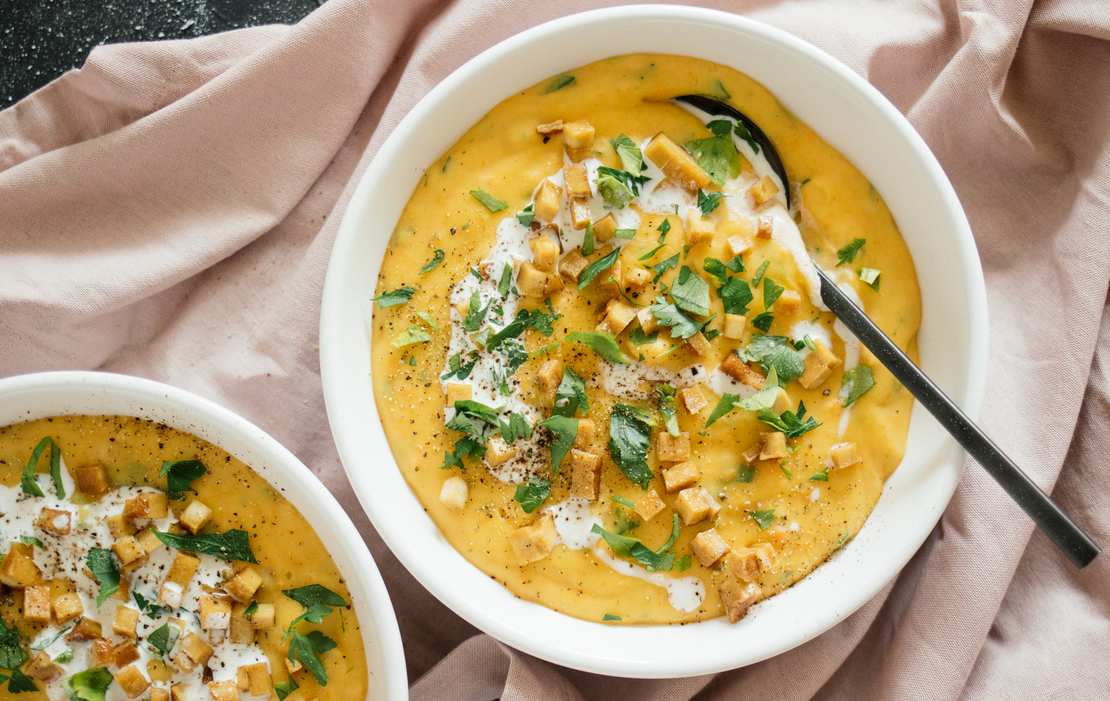 Vegan potato soup with smoked tofu
A bowl of potato soup is probably one of the best German comfort foods ever. Ok, there are also dumplings with gravy, but the preparation of potato soup is much easier! Especially in autumn and winter, we look forward to a large pot of vegan potato soup topped with crispy sauteed smoked tofu. Of course, you can also add vegan tofu sausages to your soup! The result: hearty, filling, and such a warming dish!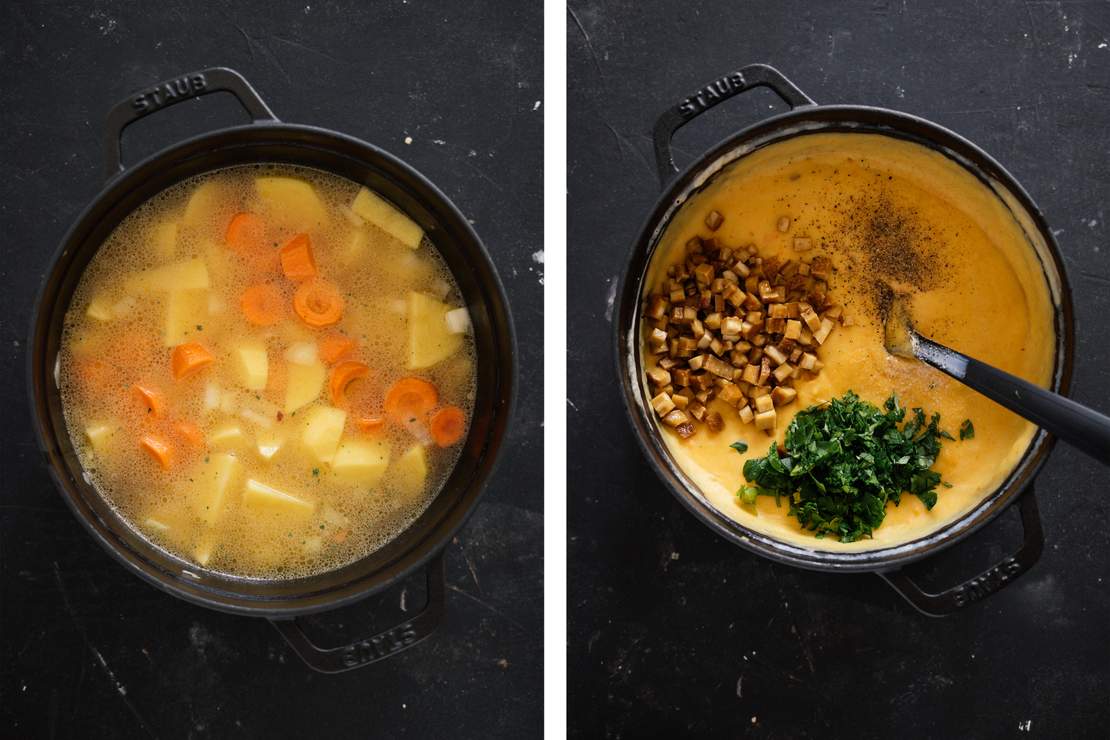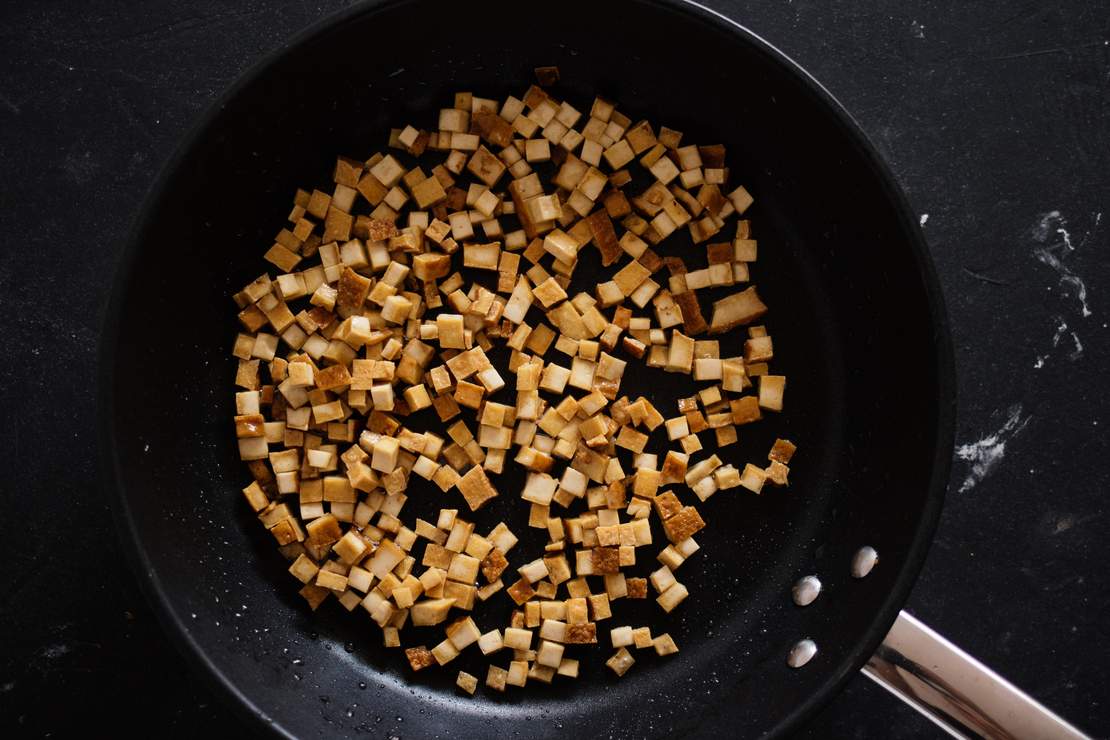 Vegan Potato Soup with smoked tofu
Ingredients
1 kg floury potatoes
3-4 carrots
2 onions
3 tsp oil
750 ml vegetable broth
200 ml plant-based cream
15 g parsley
200 g smoked tofu
optional: vegan wieners
optional: spring onions
salt
pepper
Instructions
Peel potatoes and carrots and cut into bite-sized pieces.
Peel onions and chop roughly.
Heat the oil in a high pot and sauté the onions for 2-3 minutes.
Add the carrots and potatoes and fry for another three to four minutes. Deglaze with veggie broth.
Simmer for about 20 minutes until all the vegetables are soft. Then purée.
Cut the smoked tofu into small pieces and fry them in a separate pan with a little oil.
Stir in the plant-based cream. Wash the parsley, chop, and add to the soup.
Season with salt and pepper. Optional: Add the wiener sausages to the soup and let simmer for about 5 minutes. Wash spring onions, cut into rings and add to the soup.
More Vegan Recipes with Potatoes