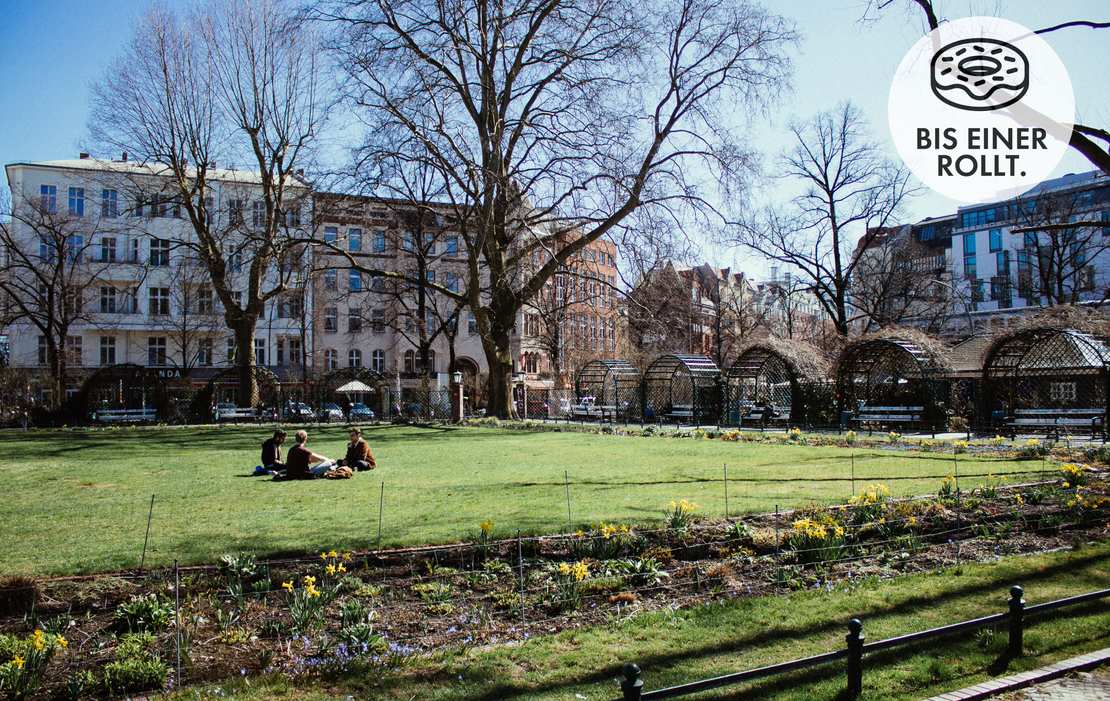 Vegan food around Savignyplatz
In our series "Food Feast" we regularly visit places, streets or food events to try and eat as much vegan food as possible there - until we roll home. Amongst others, we've already been to the Don Xuan Center or Streetfood Thursday at Markthalle 9. You can read all about our culinary trips here.
After our latest Berlin Guide posts, we got a lot of "concerned" messages that we seem to avoid restaurants in West Berin completely and only write about our favorite places in the east of the city. Of course, that's not (entirely) true.
Well okay, we both live in East Berlin, so obviously we eat there more often. BUT we do not avoid West Berlin on purpose. But since we had a bad feeling that we might pay this huge part of the city too little attention, we decided to do a very own "Food Feast" at Savignyplatz.
The rules: we walk around and search for as much vegan food as we can eat. To be fair, we decided to include restaurants and cafés that are less than 5 minutes walking away. And now it's time to reveal where to get the tastiest vegan food there.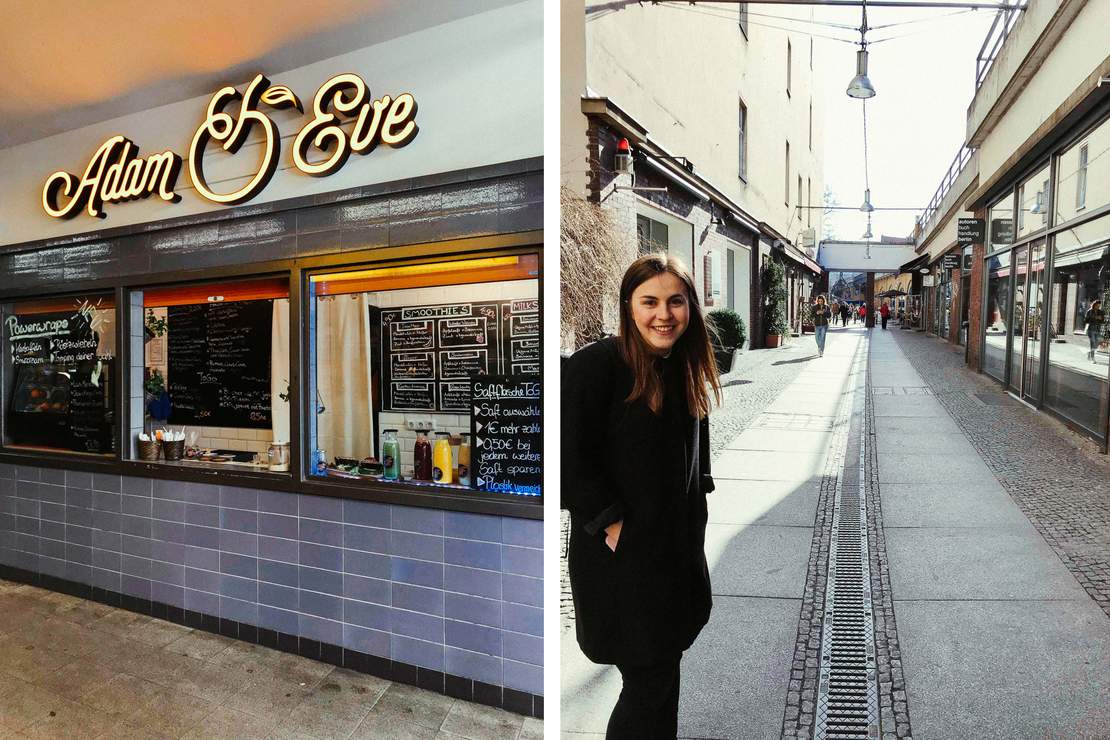 Our food feast at Savignyplatz starts at 10 o'clock in the morning. We're hungry and find the snack bar Adam & Eve before we even leave the station. We can't resist and buy a fresh juice to get started, but let's focus on the essential: food! Quickly we spot our first breakfast place: Coffee Drink your Monkey.
Did we already mention that today's weather is just perfect for a hungry walk around town? We can hardly believe that it's finally too warm for a sweater and spent almost all day outside in the end. Yay!
But now let's start with: coffee, coffee, coffee. At "Coffee Drink your Monkey" they serve with soy and even oak milk which we love. Julia also treats herself with the second green smoothie of the day and somehow we also order vegan overnight oats to fill our stomach. They also offer sandwiches but according to the menu, they are not vegan.
Walking out of "Coffee Drink your Monkey" you can't oversee this small place called "Hasenecke" (rabbit corner). Maybe we can pet some rabbits here... no? Too bad, there's only currywurst, so let's go on.
On a site street from Savignyplatz we find Mamma Monti, an Italian restaurant that has been on Isas "to eat list" for quite some time. In the evening you can choose between vegan risotto, gnocchi, pasta, soups and salad. There's also a vegan option on the lunch menu. We order tagliatelle in bell pepper sauce and a spring salad. The food is tasty, yet not super special, but we love the ambience here and feel like being on a quick trip to Italy.
Only a few meters away, we walk past "Die Stulle" that wee got recommended already several times. The menu offers several vegan bowls but no sandwiches, too sad. By the way - you can also check out "What Do You Fancy Love" nearby where you can find vegan coffee and breakfast, too. But we fancy something more hearty right now.
After one full round around Savignyplatz we end up at the station again but stand in front of the closed doors of the pizzeria "12 Apostel". Nooo! Our quick research tells us that it closed after 20 years in January this year. Merde!
But we don't stay sad for too long, because someone recommends to visit Toki. It's only a 5 minute walk there and except for two dishes that are made with cheese, it's all vegan. We order a portobello schnitzel with lukewarm potato salad and a baked cauliflower with zatar, green chili sauce and tahini sauce. Isa fells in love with this vegan schnitzel while Julia sits next to hear and is nearly full. "Oh, but it's only vegetables", says Isa. Well, she's right there.
Our last spot on the list is "Vaust", which is also just a 5 minute walk from Savignyplatz. The plan was to meet some friends here, but somehow they all cancelled and now we sit here, already full. But well, this article series is not called "Food Feast" by chance, so let's eat. Isa hoped for a stew or even vegan roulades, but they are not on the menu today.
Instead we get started with some tasty bread with rapeseed oil and BBQ salt (so simple, so tasty!). Did we already mention that we were quite full already? But we still shovel an artichoke tart with vegan sour cream and some wild garlic ravioli into our mouths. They taste splendid, but there's so much wild garlic inside and outside these ravioli that we could bet we still smell of it.
Julia is ready to explode, Isa pokes her belly - phew, we're over and out. We cheer with a well deserved beer and enjoy the last rays of sunlight.
After overnight oats, portobello schnitzel, tagliatelle in bell pepper sauce, wild garlic ravioli and beer, it's time to go back to East Berlin. But trust us West Berlin, we will be back soon!