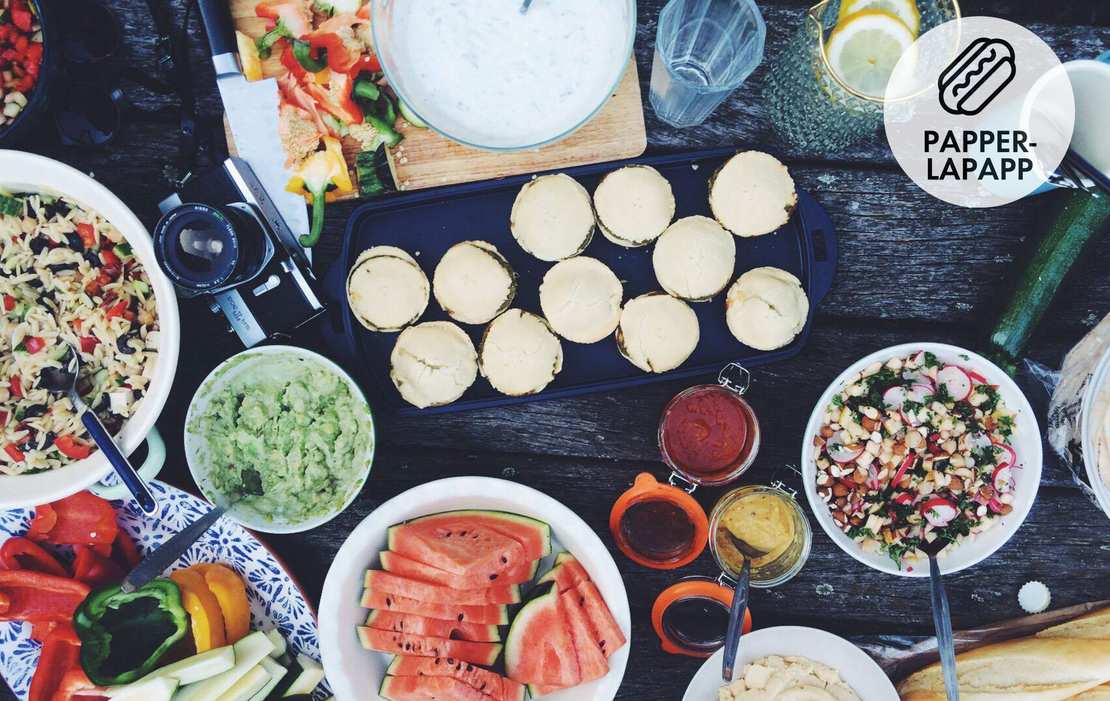 Time for a Picnic! 5 Recipes you shouldn't miss this Summer!
On Zucker&Jagdwurst you will find so many recipes that it can sometimes be difficult to find exactly the right one for the moment. For that, we've categorized our recipes, but if you want to be more specific, you'll hopefully find the right dish in our recipe collections – for example if you're looking for soy-free desserts, hangover food, and what to eat when you have a cold. You can find all recipe collections here.
A green field, you and your picnic basket and a lot of good, vegan food! We really like to have a picnic in the summer time. You already know that, cause we served you a whole picnic week last year. We really love the idea of hanging around in the summer and to drink some yummy homemade iced tea and to eat a piece of fresh cake. Check these five recipes for your next picnic.
Baked Potato Salad with Sweet Relish
Our beloved potato salad! We could eat this salad the whole year, so we won't miss this one having a picnic. You can prepare this salad hours before, even the potato salad is best lukewarm.
Kalte Gurken-Avocado-Suppe mit gerösteten Kichererbsen
We all know the cold cucumber soup. But, wait, isn't it boring to serve only a cold cucumber soup? Yes, it is, so we created an avocado-cucumber-soup and topped it with roasted spicy chickpeas. Yes, it's that good! Fill your soup in small glasses and top it with your warm crispy chickpeas.
Veganer Eiersalat
Homemade bread and this egg salad, that's it! If time is running and you don't have time to bake a cake or to mix a pasta salad, always go for this eggless egg salad. Ready in ten minutes and fresh for a long time, cause well, there are no eggs in it.
Mini Quiche Lorraine
A Quiche Lorraine is cool, but we love them as a mini version, perfect to take away. These hearty tartes are easy to eat with a fork or a spoon. Yum!
Vegan Chai Banana Bread
Dessert, pleaseee! But whipped cream, chocolate and icing sugar are not best friends with high temperatures and sunshine, we recommend you this vegan chai banana bread. It's super soft and so easy. Just cut it into slices, wrap it up and take it with you.