Baking in a gas oven: 5 Tips!
The first step is always the hardest – to make it at least a little easier for you if you want to switch to a vegan diet, we've written a few articles on the basics. They are about how to get the nutrients you need when being vegan, non-vegan ingredients to look out for, and vegan pantry essentials. Find all our articles here.
We are in a love-hate relationship with our gas oven. Baking in a gas oven is not always amusing. For some things we love it, for other things we curse this silly thing of oven. What most of the time works: oven baked veggies, gratinated things and easy pastries. One of the problems is definitely the bottom heat. And to find the right values in degrees, when the labels shows 1, 2 and 3 instead of real temperatures. That's a real problem if you want to bake meringues, that only work at low temperatures like 210° F or other kinds of special pastries. And no, this won't work out. For the rest of pastries, cakes and cookies, we show you some really helpful tricks. And for the rest there is always sugar icing..
1. Flat, Flat, Flat.
To bake a big fat cake in gas ovens, you have to be a magician or you need a good fortune. It's always easier to bake flat things in a few minutes, than big things for hours, if you know what I mean.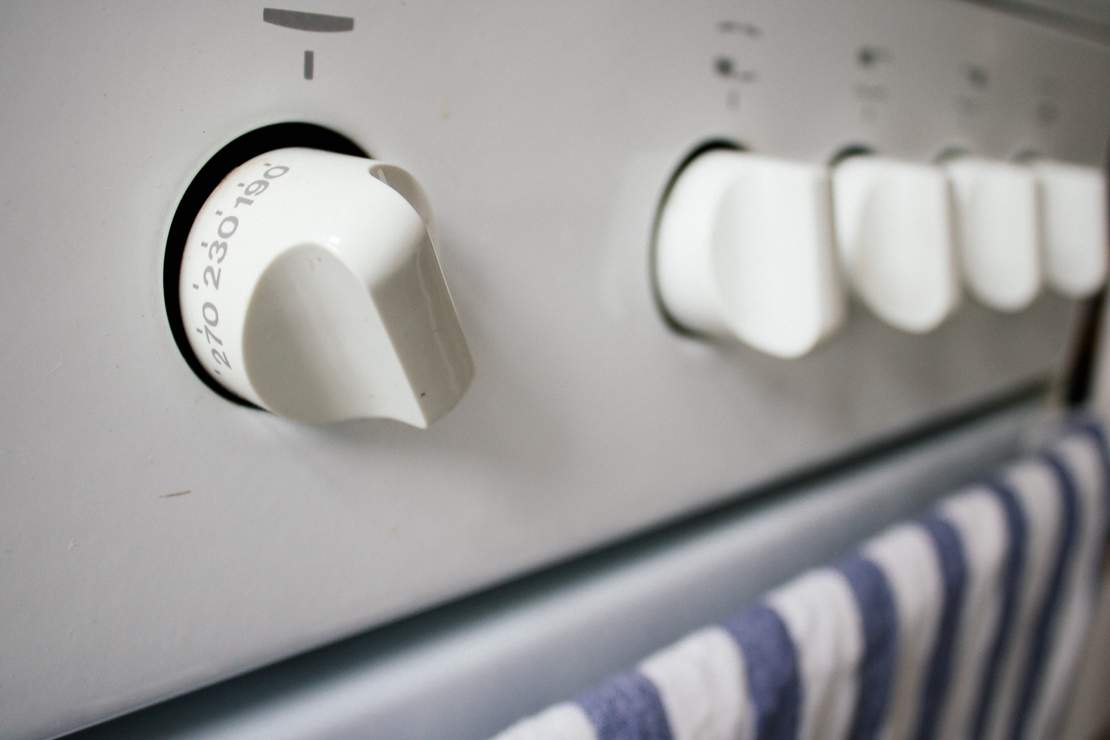 2. Let it bake a bit longer.
Turn down the heating of your gas oven and let your pastries bake a bit longer. But always remember: always have a look at it and make the test with a stick at the end.
3. Use the upper rack.
The bottom heat of you gas oven is not always bad, but if you don't want a burned bottom of your cake, better use the upper rack of the oven.
4. Better have a second baking plate
If you really want to protect your pastries, you should use a second baking plate. This tip works perfectly and none of your sweets will ever burn at the bottom. Furthermore, baking plates are always a better idea if you can choose between baking plates and grids. If oil or other liquids will drop to the bottom of your gas oven, it's always a dirty mess.
5. Turn your sweeties
The temperature in the back of your oven is most of the time a bit higher than in the front of it. If you want a evenly browned cake, just turn your cake at half time.