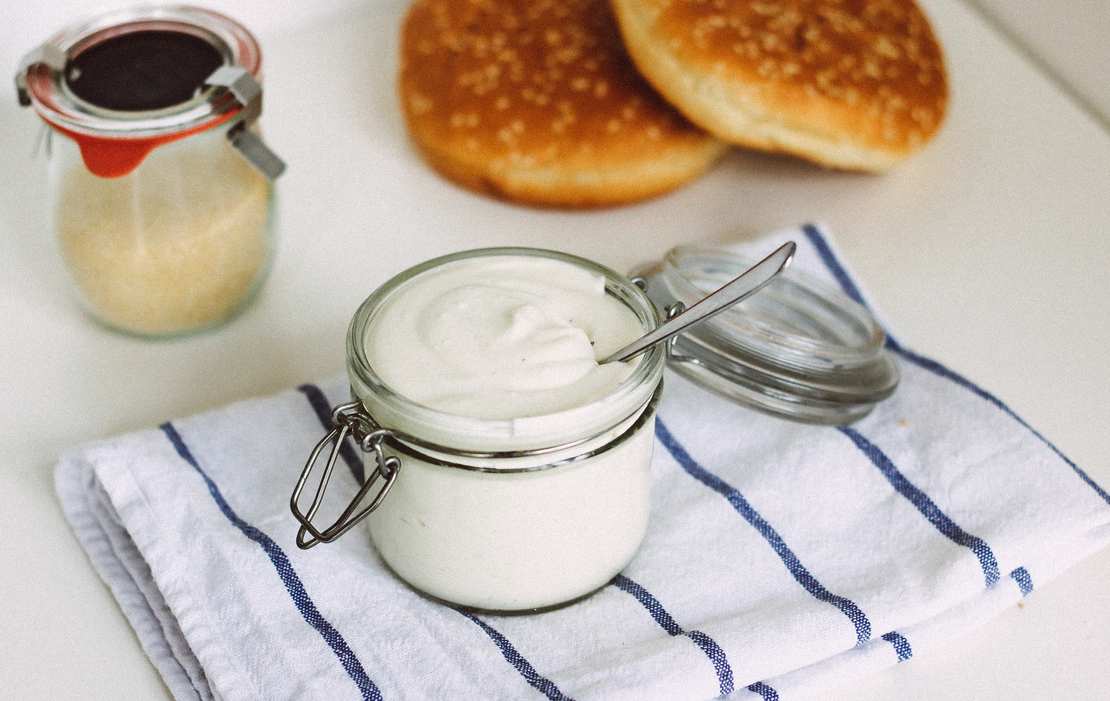 5 ingredients, 5 minutes. We were missing sour cream for way too long when we realized that we could do it on our own! With only 5 ingredients! In 5 minutes! … and salt and pepper but we can't count them in, since our little number game wouldn't work anymore. If you have more time, you can soak cashews, but if you only have 5 minutes, we show you this quick and easy recipe. By the way, some supermarkets (e.g. REWE, Kaufland) are offering vegan cream cheese and soy curd, but if you don't get this, simply use soy yoghurt. The result will turn out a bit more liquid but still tasty!
Vegan Sour Cream
Ingredients
200 g (7 oz) soy curd/quark
150 g (5.5 oz) vegan cream cheese
1 tsp garlic powder
1 tbsp cider vinegar
1 lemon (juice)
salt
pepper
Instructions
Squeeze out lemon.
In a bowl, whisk together all ingredients and add lemon juice.
Season with salt and pepper.