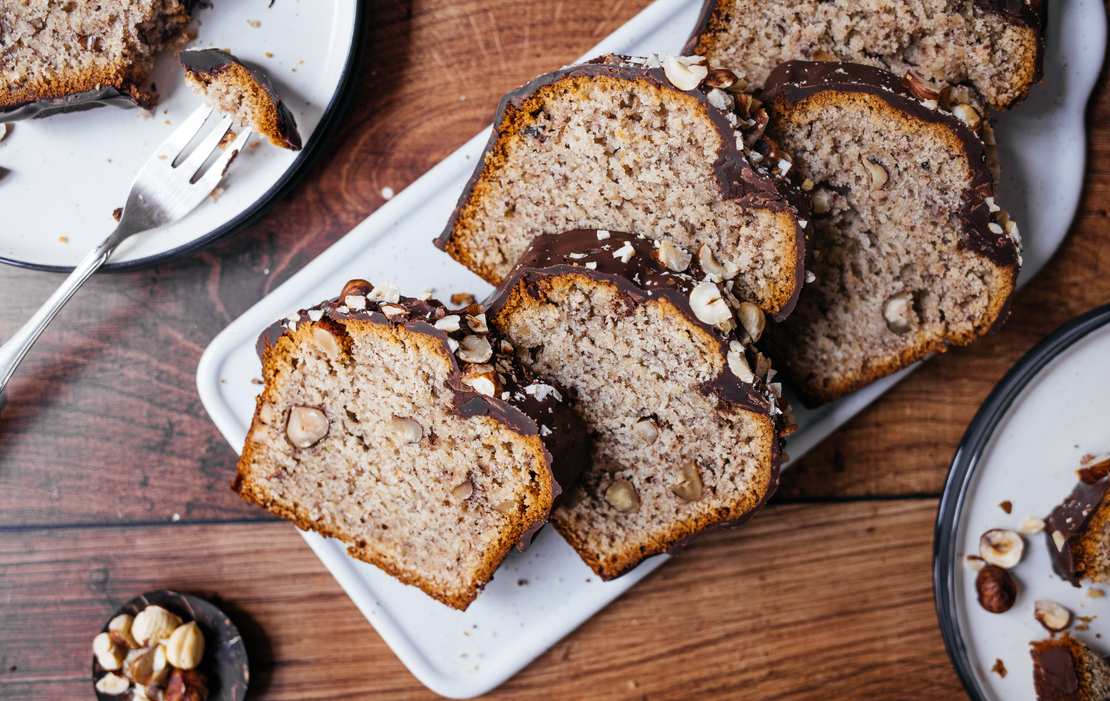 Super moist, vegan Hazelnut Cake
In my family, we have this one convention we do on every members birthday: a biiiig Birthday Breakfast. Sounds huge, but it's a quite sweet and exciting thing for us. At the beginning of October, my sister celebrated her birthday. Because I am responsible for the cake-business in our family, I searched for a simple recipe I could prepare the evening before the breakfast. So I remembered a very moist hazelnut cake we had in our childhood very, very often. And here it is an easy and moist hazelnut cake, but for sure: vegan!
Super moist, vegan hazelnut cake
Ingredients
1 tbsp vegan butter (for greasing)
1 tbsp flour (for greasing)
hazelnut cake
50 g (1.7 oz) hazelnuts
250 g (8.8 oz) flour
8 g baking powder
8 g vanilla sugar
100 ml (0.4 cups) canola oil
150 g (5.3 oz) white sugar
250 ml (1 cup) plant-based milk
150 g (5.3 oz) ground hazelnuts
toppings
150 g (5.3 oz) vegan, dark chocolte
1 tbsp coconut oil
100 g (3.5 oz) hazelnuts (for decoration)
Instructions
Chop 50 g (1.7 oz) hazelnuts. Preheat oven to 180°C / 350°F.
Grease a loaf pan with vegan butter and sprinkle flour all over the pan. Shake the loaf pan, so the whole surface is covered with flour.
In a big bowl, mix all the ingredients for your cake with a spatula until soft and well combined. Add the mixture in your baking pan.
Bake for 60 minutes at 180°C / 350°F. If your cake turns to dark, cover with aluminum foil. Let the cake completely cool down afterward.
Chop the rest of your hazelnuts and roast for 2-3 minutes in a pan without oil. They should turn a bit golden brown; you can smell that!
Heat chocolate and coconut oil in a water bath and cover your cake completely. Sprinkle hazelnuts all over the melted chocolate. Let the cake chill for at least three hours in your fridge before serving.