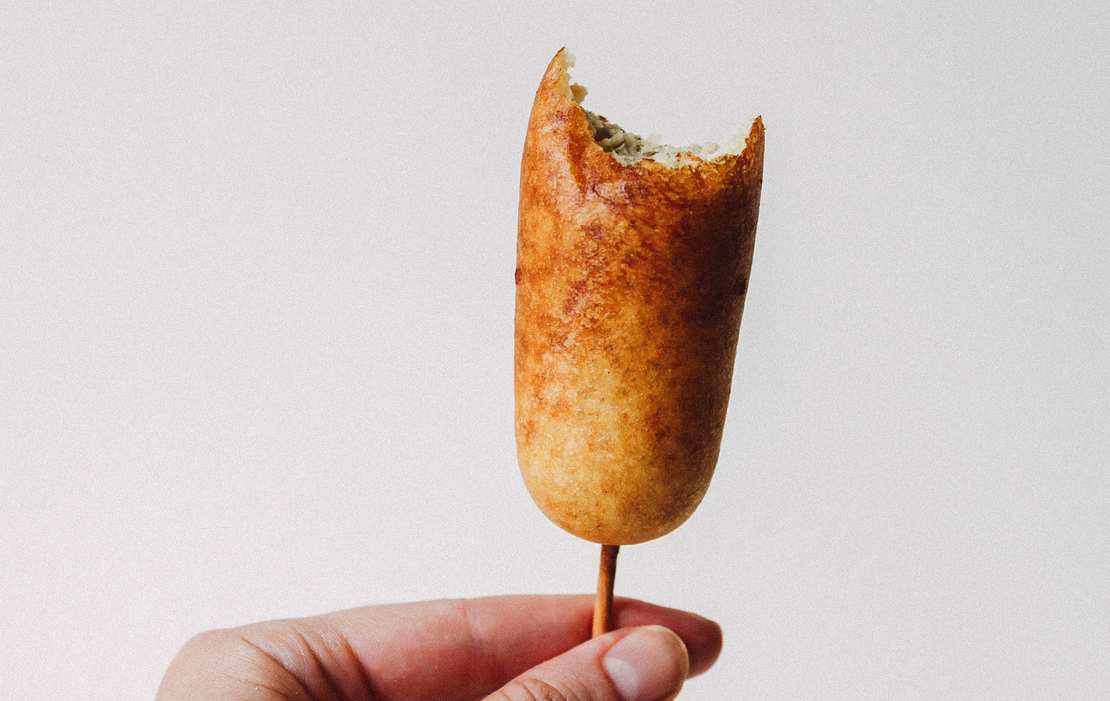 The very first time that I made vegan corn dogs myself, it was a game changer in my life. Or something like that. Afterwards I could never eat vegan sausages again without thinking how better it would taste, if we would just fry it. Since this snack doesn't really exists in Germany, I searched through the internet for the best recipe and stuck with this one until today and probably forever. The dough is soft, slightly sweet but not too dominant. And believe me: As soon as the chip fat is hot, you can dip everything into this dough and fry it: Fried froot loops, fried banana, fried chocolate bar, fried gummy bears, it's a never-ending love story! But for now let's start with the sausages.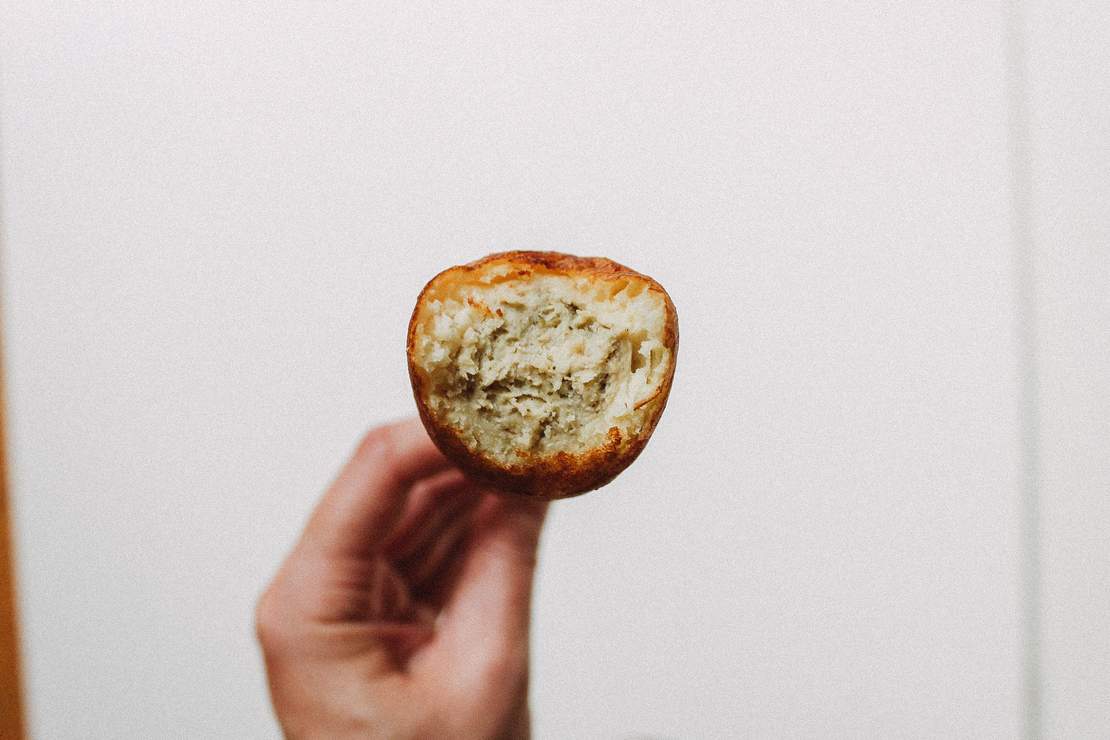 Vegan corn dogs
Ingredients
FOR THE DOUGH
150 g (1.25 cup) flour
90 g (0.75 cup) fine corn meal
1 vegan egg replacer (we used No Egg)
4 tbsp sugar
1 tbsp baking powder
250 ml (1 cup) plant-based milk
ALSO
some more white flour
1 l (4 cups) oil for frying
Instructions
Start by mixing all dry ingredient for the dough, then add an egg replacer. We used No egg, so you only need to stir 1 tbsp of No Egg with 2 tbsp of water. Gradually add plant based milk until you get a smooth batter.
Cut your vegan sausages in halves, if you only got large ones or simply take your small sausages. Spread some flour on a plate and roll sausages in it to cover them in flour allover. This way, the batter is going to stick better to the sausage.
Use a large chop stick to hold your corn dogs, but try not to stick it through the sausage completely.
Heat up oil for frying in a large pot, best would be about 340°F.
Let your sausages take a bath in your batter and fry them in your hot oil until golden brown. We recommend to keep spinning it the whole time in order to fry it even.
Drain well on a kitchen towel of paper and enjoy until they are warm.
*This is an affiliate link.