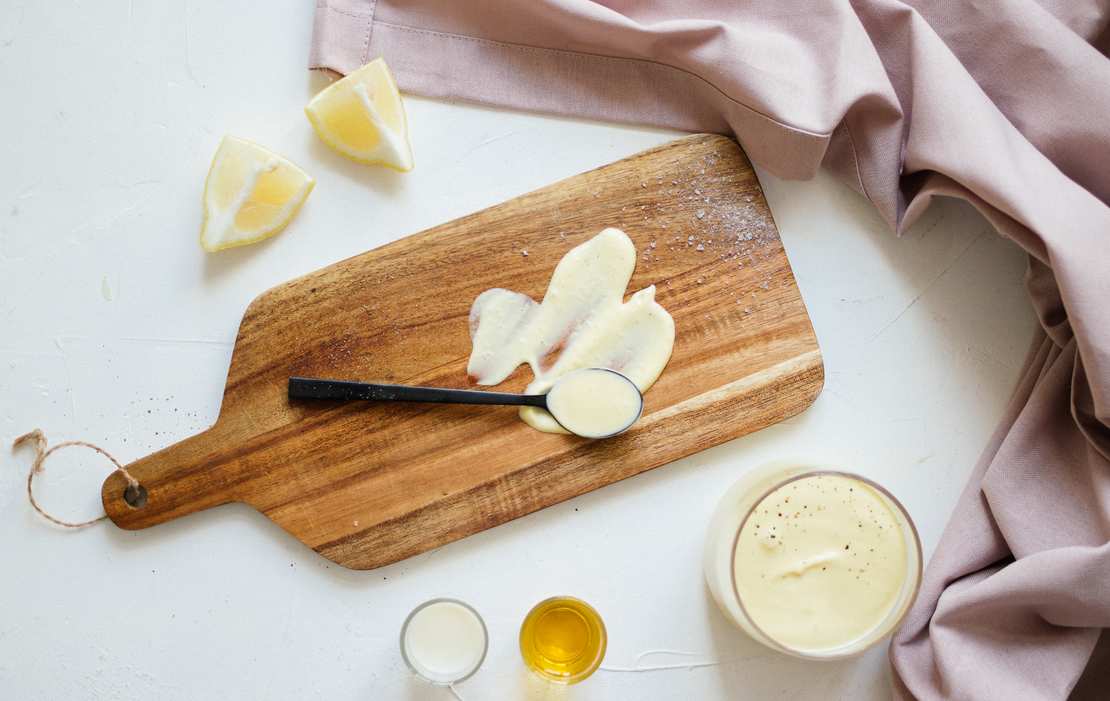 Ketchup is nice – mayo is awesome. Sometimes I am asking myself why so many burger stores or restaurants do not make their own mayonnaise? It's such an easy recipe and the vegan version has a longer shelf life than the egg-milk-versions. So we have the quickest and easiest mayo-recipe in the world for you and want to give it to all the burger stores in the world, who do not produce their own, extremely yummy mayo. You will never ever get not addicted by this yummy mayo recipe.
If you will try thiw recipe, you will never buy regular mayo in the supermarket, I swear. Pay attention that you use soy milk, instead of hazelnut-, almond, rice- or any other type of plant milk. Your mayo has to taste a bit sweet, not nutty. So be careful with your milk-choice! Besides you should have a look at your oil, if you want to have a successful mayo-party: canola-oil and sunflower-oil works best! Already excited? Oh, yes! Here we go little mayo!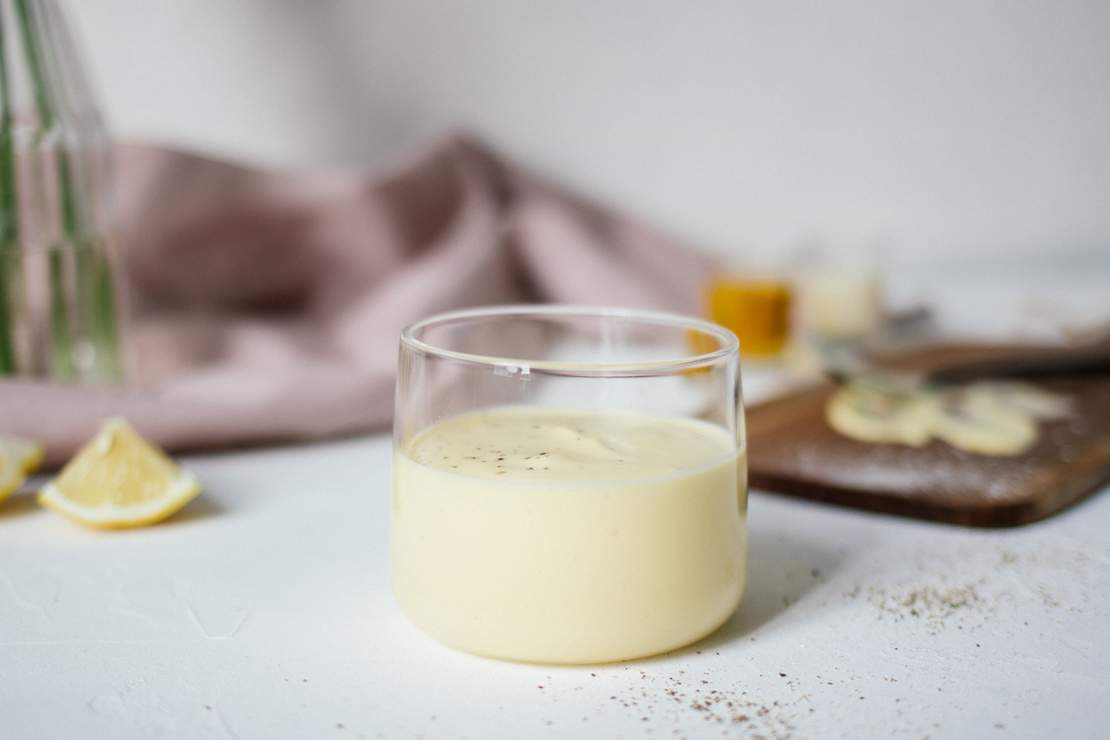 Vegan Mayonnaise
Ingredients
100 ml (0.4 cup) soy milk
200-250 ml (1 cup) canola oil or sunflower oil
1 tsp lemon juice
1/2 tsp mustard
salt
Instructions
Purée milk, mustard and lemon juice in a high container for 30 seconds. Gradually add the oil.
Purée continuously for around 2 to 3 minutes, or until thickened.
Season with a pinch of salt.