It might be possible, that we sometimes eat a whole package of banana chips in less than 10 minutes. It MIGHT be ... So we were always interested to prepare our own banana chips and what a nice coinsitent that we keep running into plantains when going to Asian supermarkets. This is how we met these crispy, yummy plantain chips ... that we might have eaten in less than 10 minutes as well.
You'll see that we've chosen a very simple sweet version but if you'd rather go into a more savory direction, get creative with seasoning! How about salt, spicy salt, pepper or even chili pepper? Or maybe more cinnamon for the sweeter version? We'll definitely do more batches of these chips!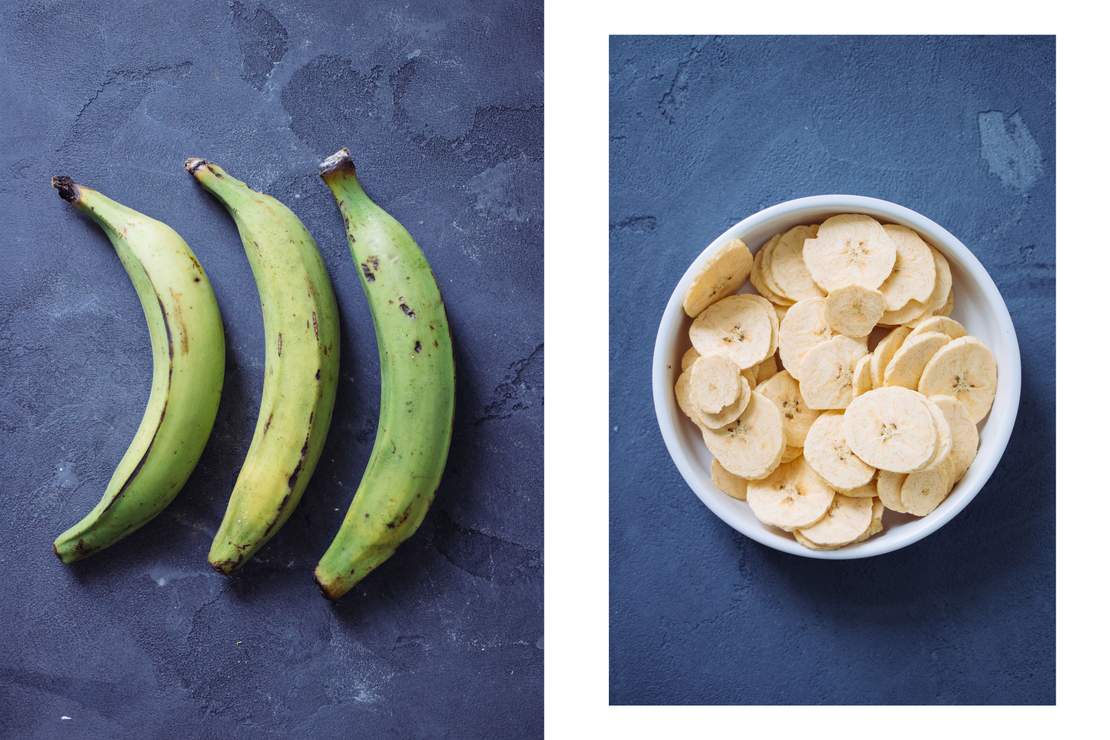 Plantain Chips
Ingredients
2 green plantains
3 tbsp coconut oil
1 tbsp agave syrup
2 tsp coconut sugar
Instructions
Add coconut oil, agave syrup and coconut sugar in a small saucepan and heat until coconut oil is melted. Stir to combine, then remove from heat and let cool down.

Peel and slice plantains. The thinner you slice it, the crispier your chips will be in the end. Coat plantain slices with coconut mixture from both sides, then transfer onto a parchment-lined baking sheet. It's important to place them next to each other, not on top of each other. Bake at 190°C/190°F for approx. 60 minutes until golden brown and crispy. Time can depend on your oven, so make sure to check from time to time.