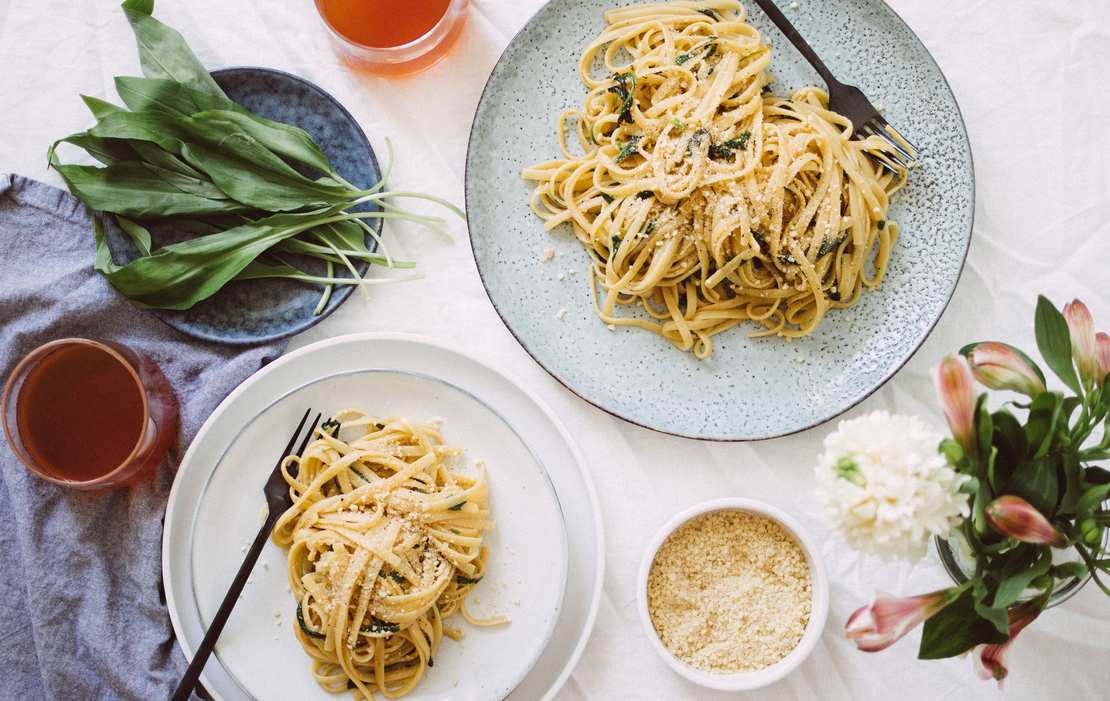 Quick spring pasta with wild garlic and lemon
Hurry, hurry, hurry - the wild garlic season is already in full swing! If you passed a wild garlic field, you probably noticed it. For me, the smell of wild garlic always seems to be the first sign of spring, and that's why it stars in our spring pasta today.
The only chance to collect or buy fresh wild garlic is from March to May (you'll most likely find it on farmer's markets and even in supermarkets). If you want to go out and pick it yourself, be careful and do some research before, so you are sure how to identify wild garlic. It can easily be mixed up with lilies of the valley which are poisonous.
If wild garlic isn't in season right now, you can switch it out with basil or other herbs in this recipe. To get a nice garlicy flavor, simply add some sliced garlic cloves to the frying pan.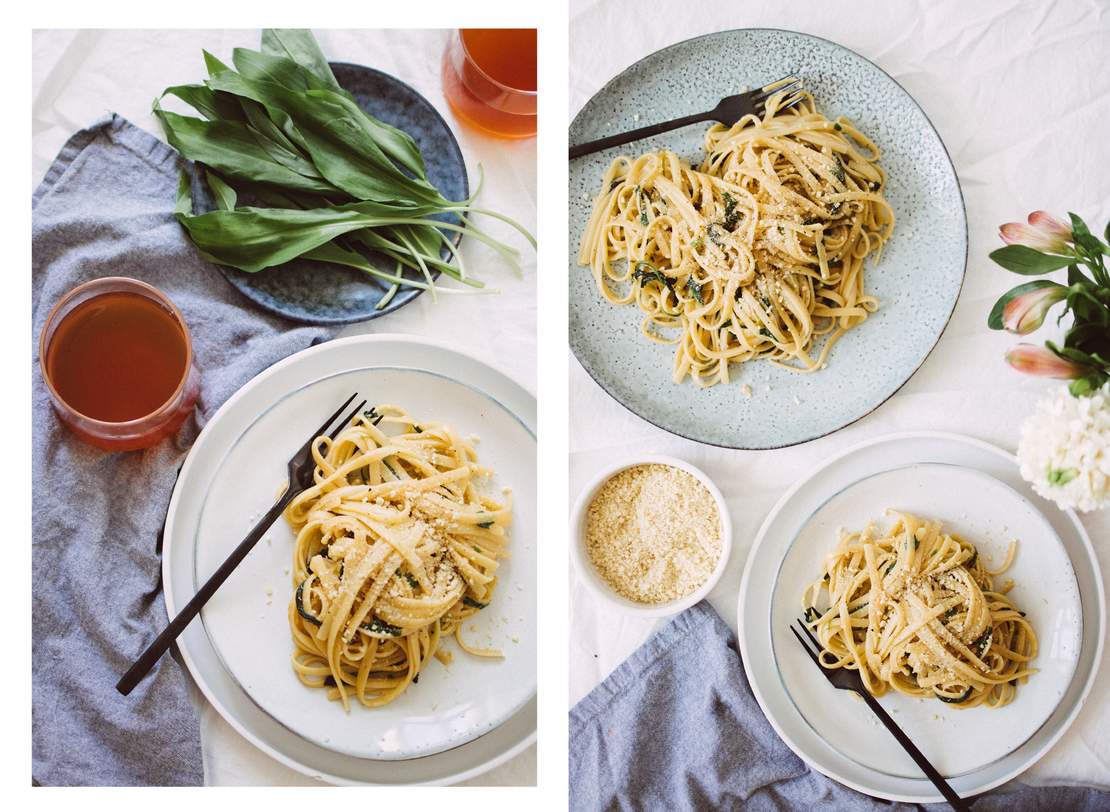 Quick spring pasta with Wild Garlic and Lemon
Ingredients
500 g (18 oz) linguine
2 lemons
100 g (3.5 oz) fresh spinach
50 g wild garlic
2 tbsp white miso paste
1 tbsp olive oil
salt
pepper
nutmeg
vegan Parmesan cheese for serving (recipe on the blog)
Instructions
Cook pasta according to instructions on the package until al dente, our pasta needed to cook 6 minutes.
In the meantime cut wild garlic in stripes. Drain cooked pasta but reserve approx. 1 cup of the cooking water. Add miso paste, juice of two lemons and approx. half the cup of cooking water to a bowl and stir to combine.
Heat olive oil in a frying pan and add spinach. Fry for approx. 2 minutes until it wilts. Season with salt, pepper and a pinch of nutmeg.
Add cooked pasta and the sauce to the frying pan and toss to coat. As desired, you can also add some more cooking water. Add cut wild garlic and zest of one lemon. Season with salz and pepper to taste and serve with vegan parmesan on top!