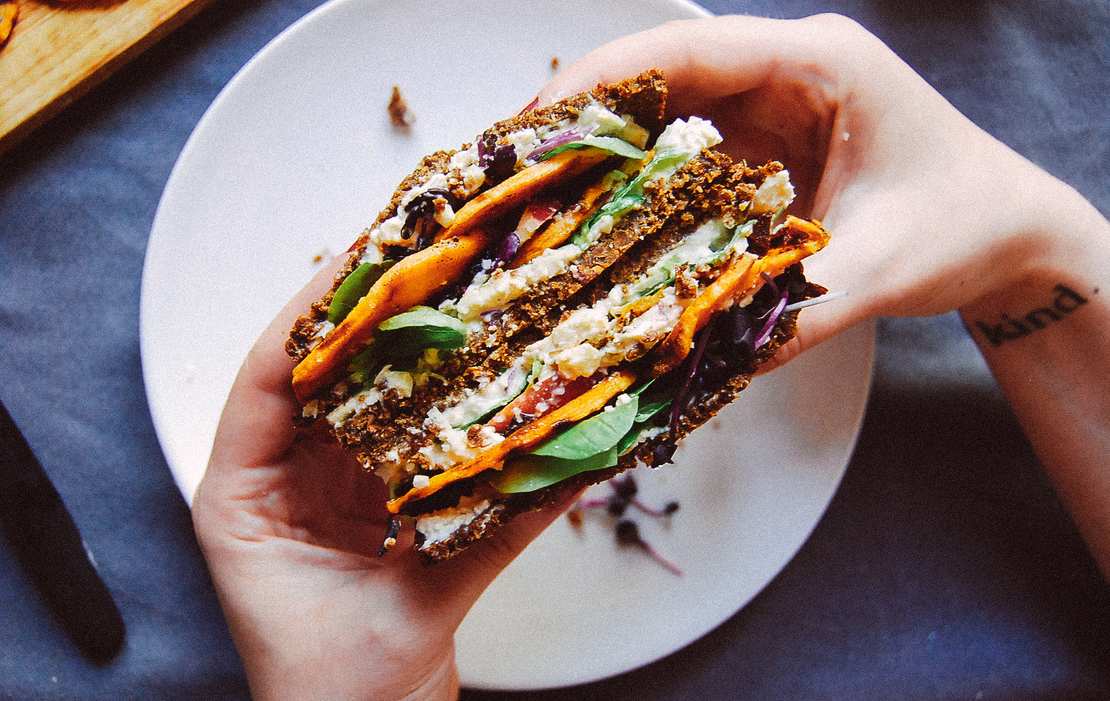 Sweet Potato Sandwich with vegan Horseradish-Cashew-Ricotta
There is no picnic without a good sandwich! Therefor we want to bring back the good old pumpernickel, that we're eating to rarely. Still, feel free to use your favorite bread if you don't like pumpernickel. The whole sandwich is quite rustic and also serves a great lunch! At the end, the horseradish cashew ricotta probably marks this sandwich. We admit that we were not the greatest horseradish fans, but intend to leave nothing untried. Well, as it turns out, we could get used to it. At least in this very combination.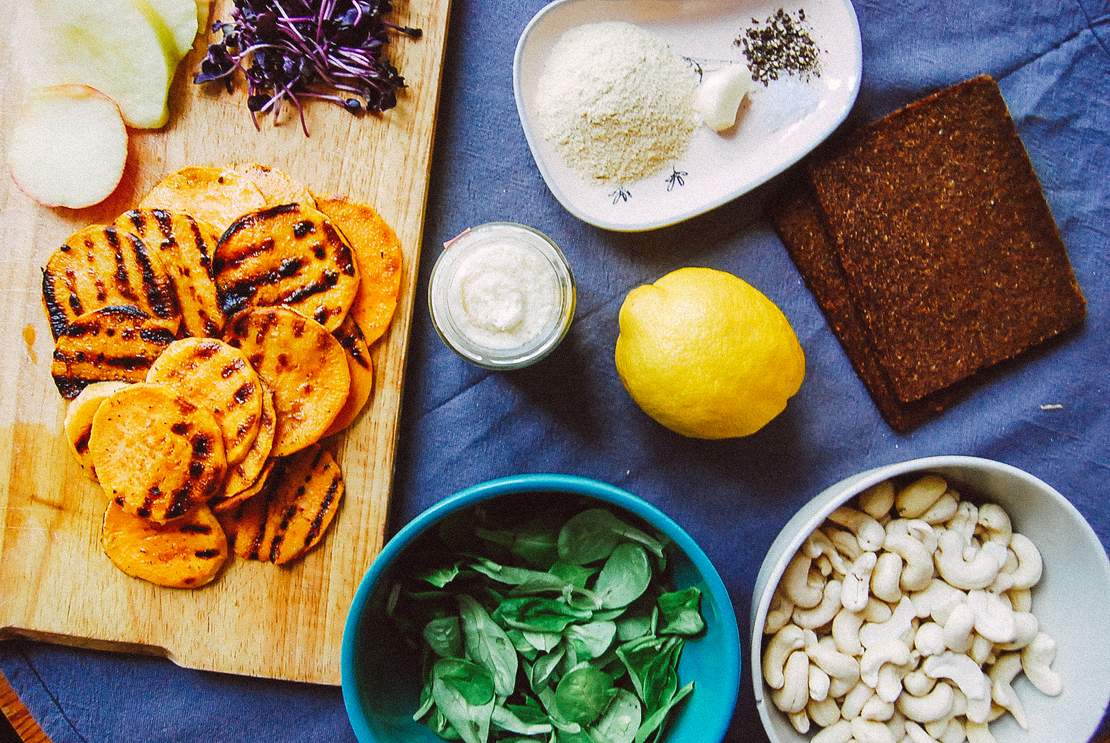 Sweet Potato Sandwich with vegan Horseradish-Cashew-Ricotta
Ingredients
8 slices of pumpernickel
3 sweet potatoes
2 handful of mache
2 apples
1 cup cashew ricotta
1 handful of red or green watercress
1-2 tbsp horseradish
oil
FOR YOUR CASHEW RICOTTA
150 g (5.3 oz) cashews (soaked in at least for 30min, best over night)
1/2 lemon (juice)
30 ml (0.1 cup) water
1 tbsp nutritional yeast
1 garlic clove
salt & pepper
Instructions
Peel sweet potatoes and cut them in slight slices. In a grill pan, heat up some oil and roast sweet potatoes from both sides, season with salt and pepper.
Pick and wash mache, finely slice apple and cut off watercress.
In a food processor mix cashews, juice of a lemon, garlic clove, nutritional yeast and start with 25 ml water. If it turns out to dry, add the rest of the water (even a little bit more). Cashew ricotta should neither be liquid or stone-hard, but of a creamy consistence with some cashew pieces. Season with salt and pepper and add more nutritional yeast, if it's not cheesy enough for your taste.
For your sandwich spread, you simply have to stir in horseradish in your cashew ricotta. Start with a tbsp, which was enough for our taste. If you're really into horseradish, feel free to put in some more.
Time to serve! Spread your horseradish cashew ricotta on your slices of pumpernickel. Stack all ingredients on one slice and clap shut with the other one.