Taco cups with chili con sweet potato
We have a soft spot for tacos and love to experiment with them. Besides classics such as fish tacos (vegan, of course!), tostadas or taquitos, we also serve Korean tacos, ramen tacos, chanterelles tacos or even chocolate tacos. You can find all our taco recipes here.
After so many Taco Tuesdays, you'll probably know how many different toppings you can combine them with. But today, we're going the other way around and don't top them with anything, but form small taco cups and fill them. For this, you don't even need any crazy new utensil, but only your muffin pan.
We fill these small taco cups with sweet potato chili today, but of course you can adjust the filling to your taste. Since they are so small and handy, they are perfect for a picnic to-go (e.g. filled with guacamole or salad), or use them as a party snack or for brunch. Tell us in the comments what you will these taco cups with, we're already curious!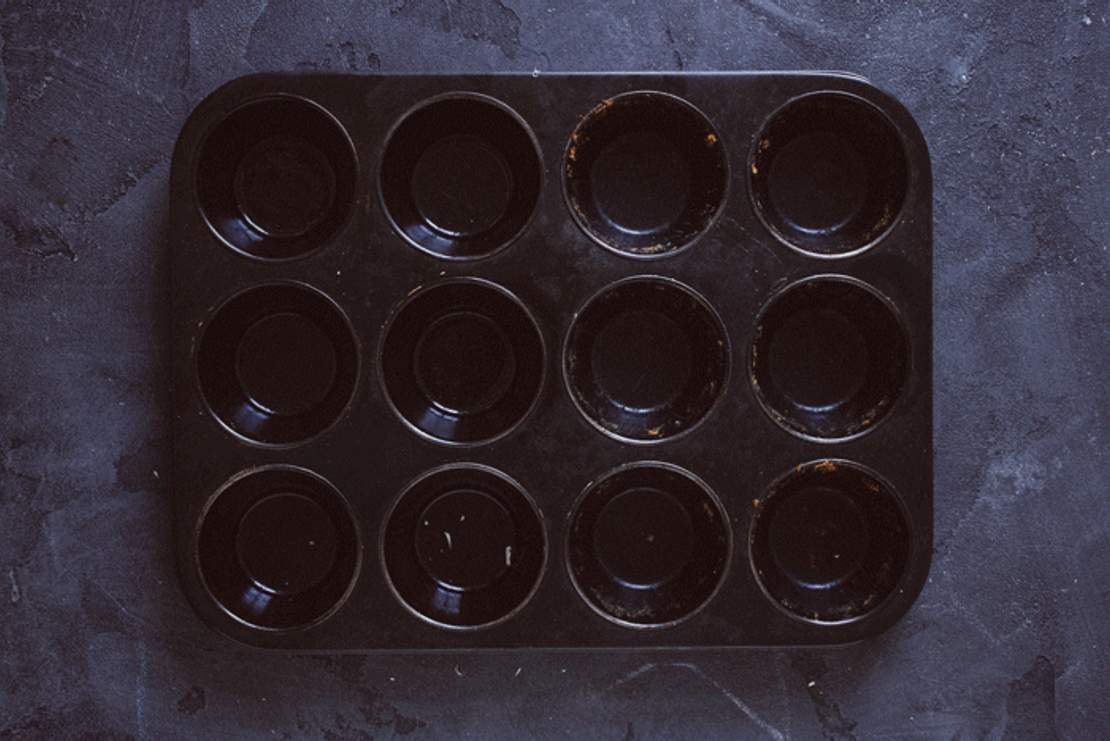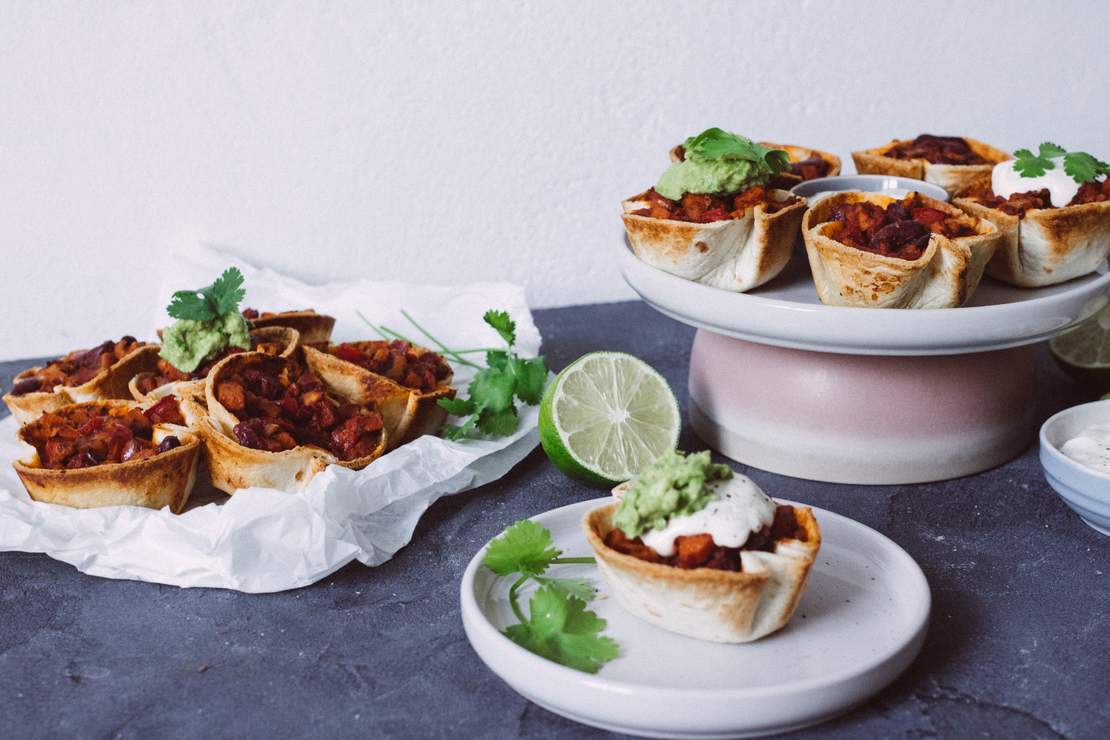 Taco cups with chili con sweet potato
Ingredients
18 soft taco shells
1 sweet potato
2 cloves garlic
2 onion
1 carrot
1 bell pepper
1 can kidney beans
1 tsp spicy ground paprika
1 can chopped tomatoes
100 ml (1/2 cup) water (if needed)
4 tbsp tomato puree
1 tsp ground cumin
1 tbsp dried oregano
1 tbsp dried basil
1 tsp chili powder
50 g (2 oz) walnuts
1 tsp soy sauce
1 tsp agave syrup
1 lime
guacamole for serving
cilantro for serving
salt
pepper
vegan sour cream for serving (see recipe below)
Instructions
Dice sweet potato, carrot, bell pepper, and onion. Peel and chop garlic. Add ground paparika, cumin, oregano, basil, chili powder, salt and pepper to a bowl and stir to combine.
Add olive oil to a pot over medium heat and saute diced vegetables until browned. Add spices mixture, toss to coat and fry for approx. 2 – 3 more minutes. Add agave syrup and soy sauce and let fry for 1 more minute.
Strain can of kidney beans and rinse them under clear water. Add tomato puree, kidney beans, canned tomatoes, and chopped walnuts to the pot and let chili simmer for approx. 15 mintues. Season with salt, pepper, and lime juice to taste. Add water, if needed.
Transfer soft taco shells into a muffin tin, you might have to fold them to make them fit inside. Add filling into each muffin cup. Bake at 190°C/380°F for approx. 15 min.
Remove taco cups from oven and let them cool down a bit. Serve with guacamole, vegan sour cream, and cilantro on top.
Vegan Sour Cream
Ingredients
200 g (7 oz) soy curd/quark
150 g (5.5 oz) vegan cream cheese
1 tsp garlic powder
1 tbsp cider vinegar
1 lemon (juice)
salt
pepper
Instructions
Squeeze out lemon.
In a bowl, whisk together all ingredients and add lemon juice.
Season with salt and pepper.