Vegan Pulled Jackfruit Burger with Homemade Buns
You won't find a street food market without a pulled-pork-foodtruck. In the last few years the amount of pulled-pork-trucks zoomed upwards. But you know what? You can have your own at home! The big, big advantage of a vegan "pulled pork" burger is the amount of time you don't need for smoking your "meat". Cause it's all about the jackfruit, our chief character of this dish. So within an hour you got your own pulled pork, without a smoker and hours of waiting. Sounds good? Oh yes! We are very happy about the person who thought that jackfruit would be a perfect way to veganize pulled pork. So you know the rest of the history clearly! To have your own pulled prok at home, you need the right recipe … and TADA .. this is our part of the story!Maybe the whole "pulled jackfruit" thing is not that new for you, but may some meat lovers are also reading this and want to try the hype.
Vegan Homemade Burger Buns
6-8 buns (depending on size)
2 hours
Ingredients
500 g (17.6 oz) flour
1 package yeast
2 1/2 tbsp cane sugar
1 1/2 tsp salt
100 g (3.5 oz) soft vegan butter
150 ml (0.6 cup) plantbased milk
150 ml (0.6 cup) warm water
ALSO
Some more plant-based milk
sesame/poppyseeds/grains
Instructions
Pour plant-based milk and vegan butter in a small pan and heat carefully. As long as you can put a finger in it and it's still nice and warm, crumb yeast in it, add sugar and stir well.
In another large pan, mix all dry ingredients: flour and salt.
Dig a little whole in it where you pour in milk-butter-yeast-mix, let it sit for 5 minutes.
Afterwards start kneading carefully and add warm water little by little until you get a not-sticky dough.
Let it reast for one hour at a warm place.
Part the dough into similar sized pieces (about 6-8), form little buns out of it and place them on a baking sheet.
Spread a little plant-based milk on the buns with the help of a kitchen brush and add topping: Either sesame, poppy seeds, grains or whatever you like.
Bake buns in the oven at 400°F for 25-30 minutes until they're golden.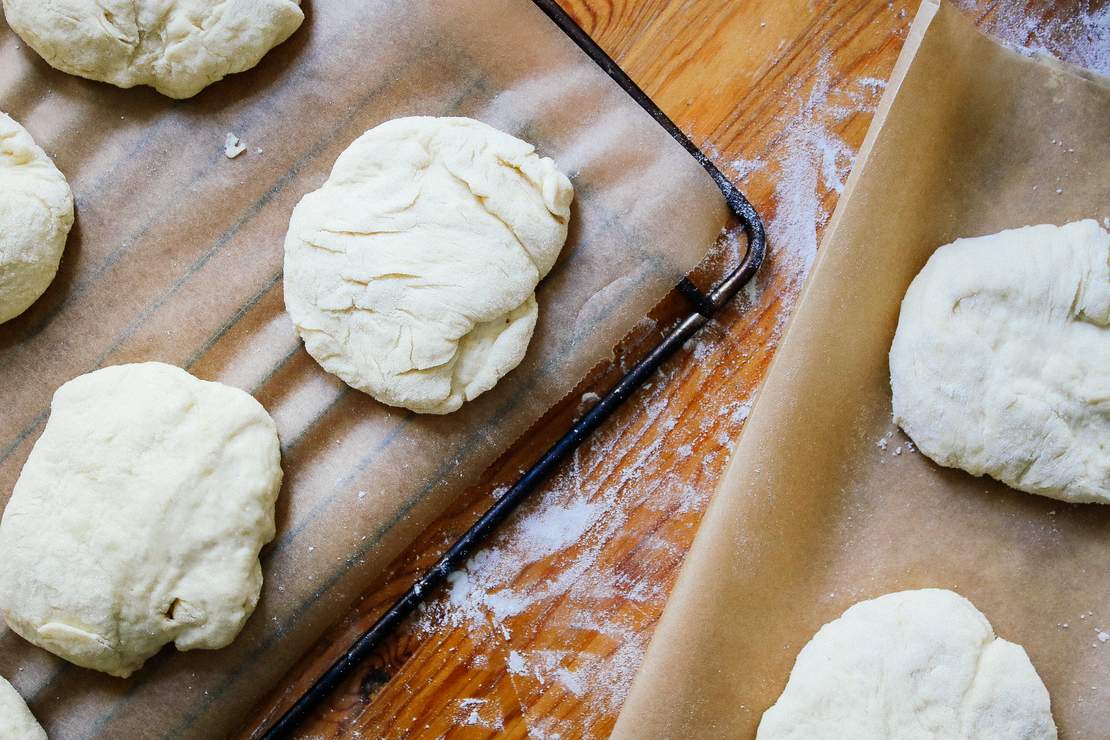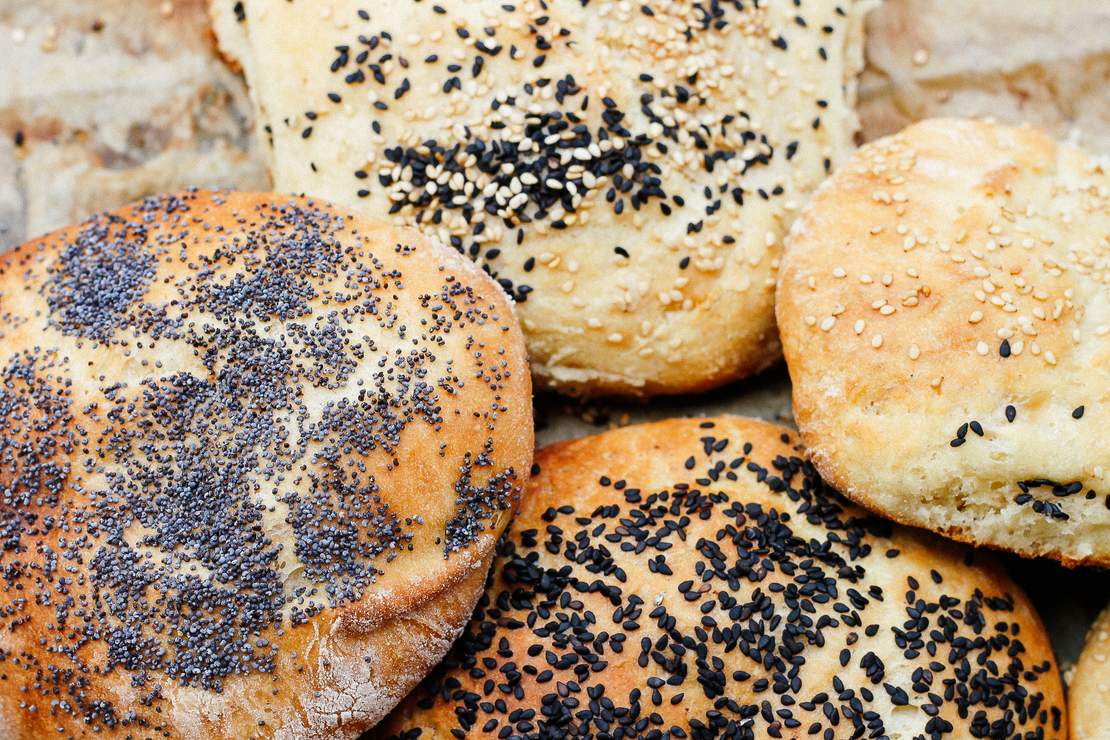 Vegane Pulled Pork Burger
Ingredients
FOR THE JACKFRUIT
1 can jackfruit
2 tsp cane sugar
1 tsp paprika
1 tsp cayenne pepper
1 tsp garlic powder
salt and pepper
oil
FOR THE BBQ SAUCE
250 ml (1 cup) ketchup
30 ml (0.1 cup) veggie broth
1/2 orange (juice)
3 tsp mustard
3 tbsp maple syrup
2 slices of jalapeno
1 tbsp soy sauce
1 tbsp cider vinegar
1 tsp cilantro
1 tsp steak seasoning
1 tsp paprika
1 tsp cinnamon
1 tsp onion powder
1 tsp garlic powder
1 tsp cayenne
1 tsp liquid smoke (optional)
salt&pepper
ALSO
Vegan cream cheese
Vegan mayo
3 carrots
1/2 radish
3 apples
6 gherkins
Instructions
Purée all ingredients for the BBQ sauce and set aside for a minute.
Open your can of jackfruit, pour off water and rinse carefully. Stir cane sugar, paprika, cayenne, garlic powder, salt and pepper and spread the mix all over the jackfruit and rub it well.
Heat up oil in a large pan and roast jackfruit chunks in it for 3 minutes. Afterwards, add about three-fourths of the BBQ sauce and keep the rest for later.
Let jackfruit roast on medium heat for 5-10 minutes more.
Now your jackfruit chunks should be soft enough to pull them apart with the help of two forks. This way you'll get the texture of pulled pork. Let this whole thing roast for 1-2 more minutes, then it's done.
While the jackfruit is roasting, you can start to prepare your burger toppings. Wash and slice apples, peel and julienne carrots and radish.
Time to build a burger! Cut burger bun in half, spread some vegan cream cheese on it and add pulled jackfruit, carrots, radish and apple, followed by a nice shot of BBQ sauce and vegan mayo. Shut your burger and eat this beauty!