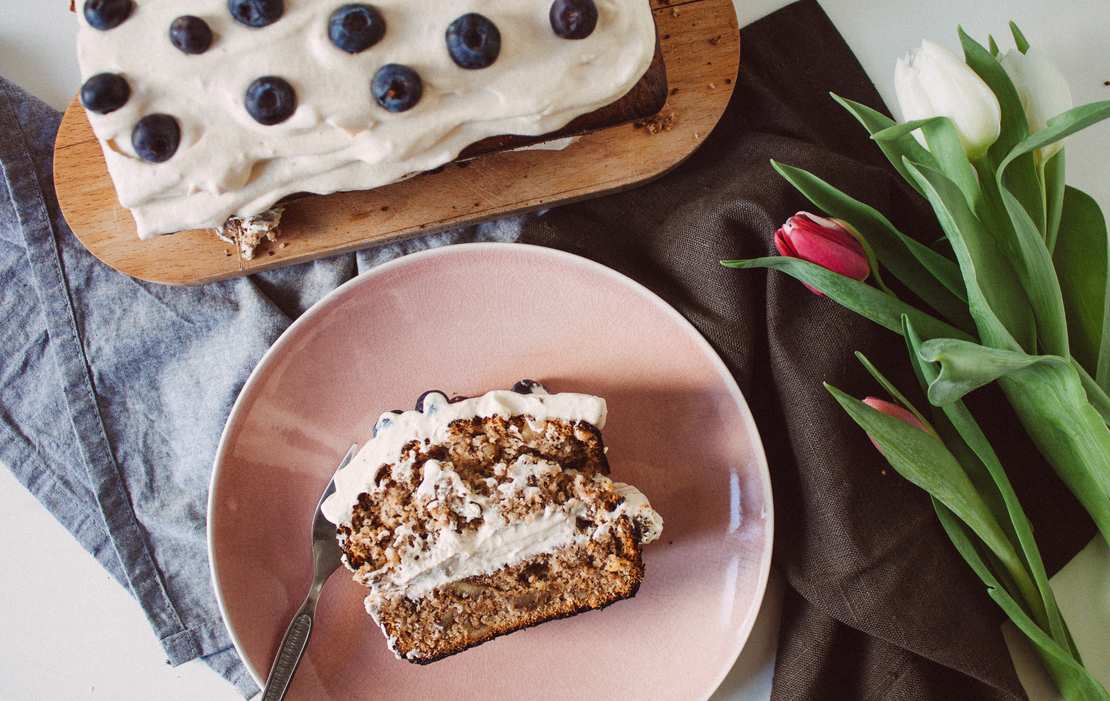 Vegan Walnut Cake with Coffee Cream
Today, we don't drink coffee. We eat it. Thinking about a typical sunday involves cake sooner or later. This is something we love about cake: For a simple loaf cake you need basics (as flour, sugar and something liquid or fat), and apart from that you can throw in whatever you like. I was flirting with my jar of walnuts for quite some time, so today we're doing walnut cake which pairs very well with a coffee cream that can be preapared easily.
As you can see, we're using ground and chopped walnuts in our recipe. If you don't have them or don't find them in your supermarket, don't worry and buy whole walnuts instead. You can simply chop them with a knife yourself. For ground walnuts, just throw them in your food processor and watch magic happen.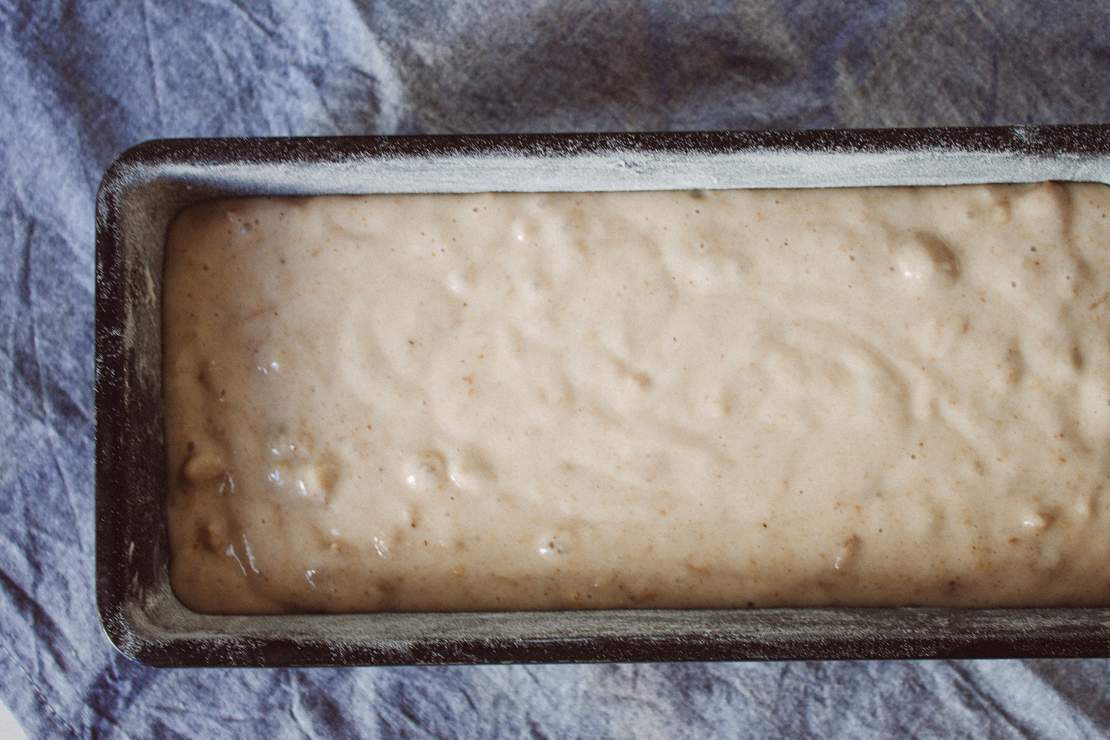 Vegan Walnut Cake with Coffee Cream
Ingredients
FOR DOUGH
300 g (2.5 cups) flour
200 g (1 cup) sugar
100 g (3.5 oz) ground walnuts
100 g (3.5 oz) chopped walnuts
2 tbsp baking powder
1 tsp vanilla flavor
1 tbsp cider vinegar
300 ml (1.25 cups) almond milk
FOR CREAM
300 ml (1.25 cups) vegan whipping cream (cold!)
1 tbsp cream of tartar
2 tbsp espresso
1 tbsp orange zest
agave syrup (optional)
TOPPING
fruits of choice, e.g. blueberries
Instructions
Start with cream! First, cook some coffee. If you don't have an espresso cooker, simply use soluble coffee and pour over with hot water. This will do, too. Let cool down for 5 minutes.
Transfer whipp cream to a bowl and add stabilizer. Whipp with the help of a hand mixer.
Stir in coffee, orange zest and try a little bit of your cream. If you like it sweet, just add 2-3 tbsp agave nectar at this point. Afterwards keep it in the fridge until your cake is ready.
This step is optional: If you don't have ground and chopped walnuts, now is the time to prepare them! Simply chop half of the whole walnuts with a knife and throw the other half in your food processor to get them ground.
In a bowl, mix together flour, sugar, ground walnuts and baking powder.
Add vanilla flavor and cider vinegar, afterwards pour in almond milk little by little and always keep stirring, until your dough is real smooth.
Carefully stir in chopped walnuts.
Grease and flour a cake pan, using e.g. Alsan.
Fill in dough.
Bake cake for about 35 minutes at 175°C/350°F.
Afterwards, take cake out of the oven and let it cool down for five minutes, then take it out of cake pan, place it on a cooling rack and until your walnut cake is completely cooled down. This can take up to an hour, depending on the surrounding temperature.
Cut cake in half vertically to get two layers, using a large knife or a wire.
Take coffee cream out of the fridge and spread half of it on the bottom layer. Then place the second layer of cake on top of cream and spread the rest of your coffee cream on the very top. Garnish with fruits, if you desire.