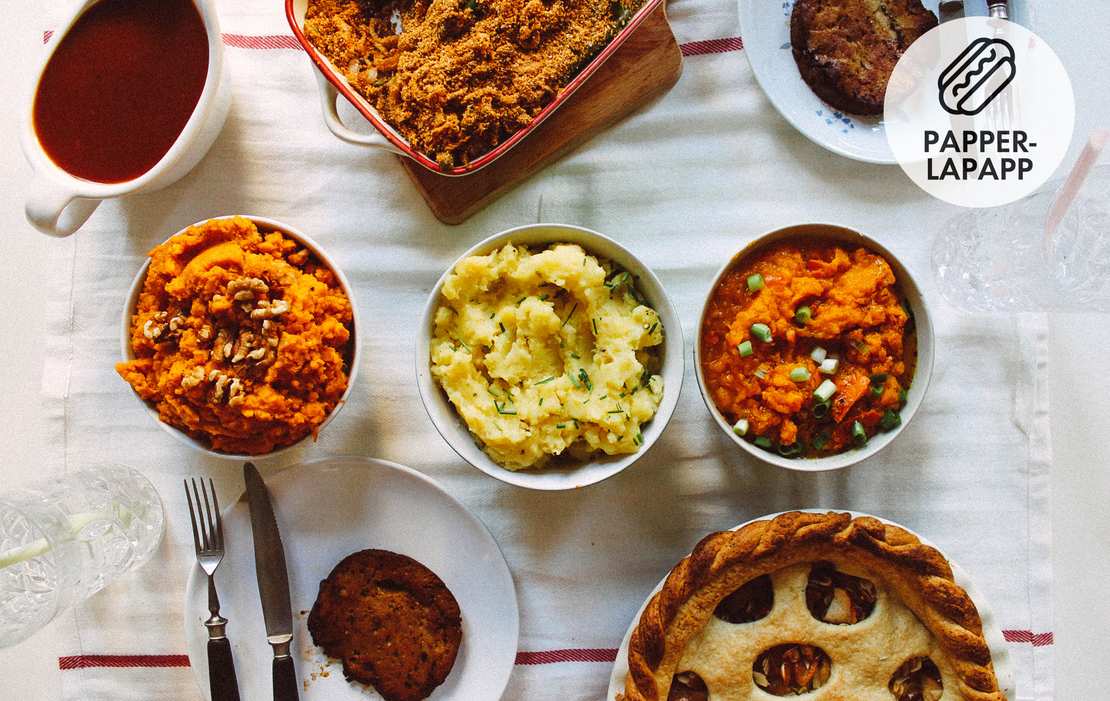 4 Recipes for your vegan Thanksgiving Dinner
On Zucker&Jagdwurst you will find so many recipes that it can sometimes be difficult to find exactly the right one for the moment. For that, we've categorized our recipes, but if you want to be more specific, you'll hopefully find the right dish in our recipe collections – for example if you're looking for soy-free desserts, hangover food, and what to eat when you have a cold. You can find all recipe collections here.
Vegan Thanksgiving? No problem at all! In Germany we call this 'Erntedankfest', but this has never been a big deal in my family. Maybe there was small feast in kindergarten, but afterwards I missed this 'holiday' altogether. This is something no American could ever think off. Missing out on Thanksgiving? No way! But well, it's another holiday there with all the food and a table that's breathing heavily under all this tasty weight. Since we love all occasions to celebrate food, we now present 4 vegan ideas for your Thanksgiving dinner.
We serve some classics and basics that you can also eat when it's not Thanksgiving. The vegan gravy is also a big deal for Christmas and we could eat mashed potatoes and apple pie every day. We're very interested to know what you're eating, so post your favorite Thanksgiving recipes in the comments below.
Vegan Thanksgiving Dinner
Main: Seitan with vegan gravy
Check the recipe here.
Side dish: Green bean casserole and triple mash
Check the recipe here.
Dessert: Caramalized apple pie