Puff pastry crumble cakes
Crumble cake is Sunday's savior when you're craving cake really strong but there's only one lonely apple rolling over the table and the fridge is almost empty. This crumble cake is also the reason why you should always have frozen puff pastry in your kitchen - all you now need is: crumbles! Genius! So this cake is really to easy to be true but still (or maybe because of this) it's one of our favorites. Enjoyed best fresh and warm out of the oven.
If you're more interested in a juicy fruit cake, grab the lonely apple. Maybe there are also some cherries, berries or peaches in your kitchen, depending on the season. Cut them, add to your cake, top with crumbles and you have the easiest and quickest summer cake. Sundays are saved!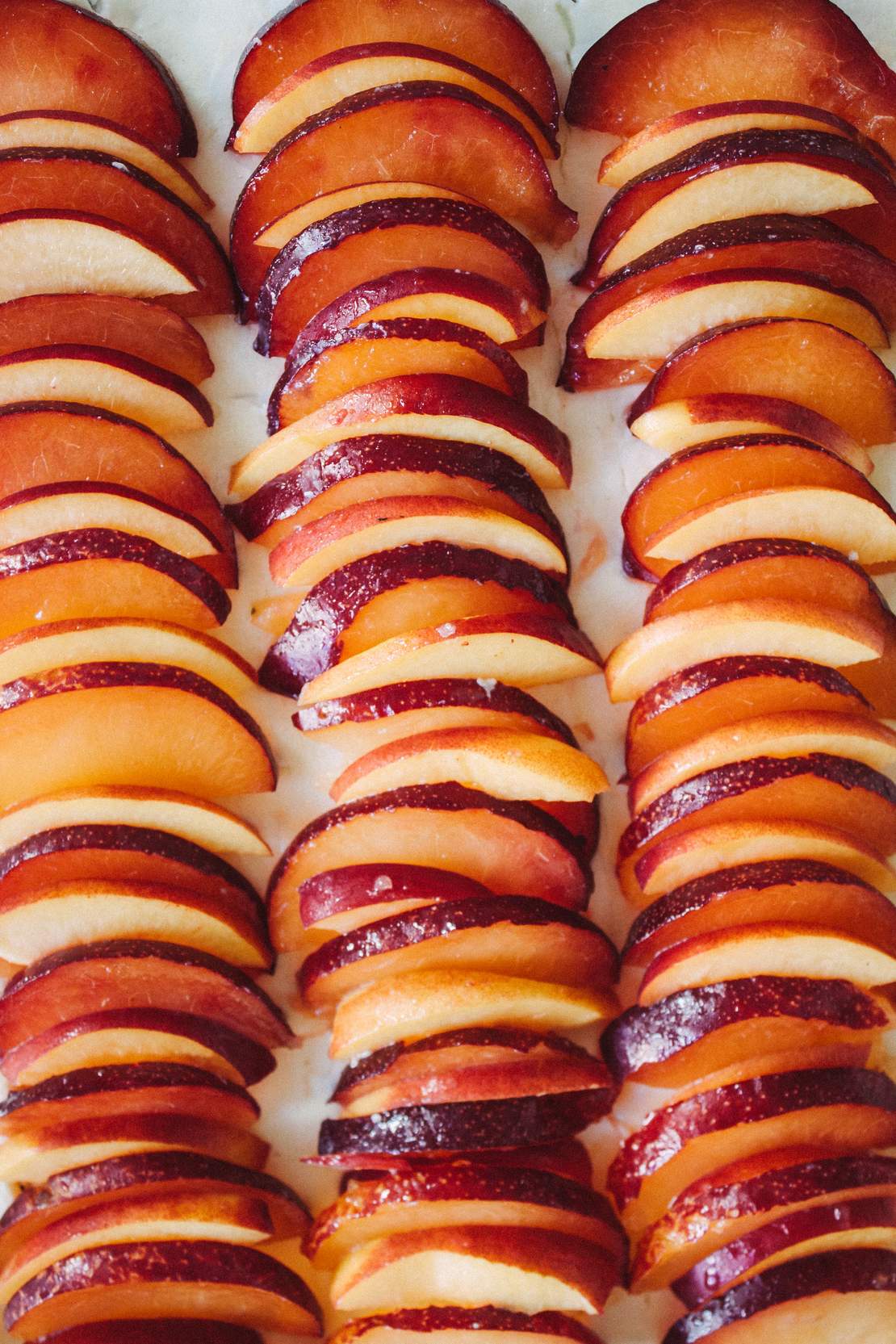 Puff pastry crumble cakes
Ingredients
1 frozen puff pastry
220 g (1.75 cups) flour
150 g (0.66 cup) vegan butter (cold)
75 g (0.33 cup) sugar
fruits of choice (e.g. apple, nectarine, berries, ...)
50 g (0.5 cup) confectioner's sugar
1 tsp water
Instructions
If you're adding fruit to this cake, start by washing and cutting it. Slice it, dice it, pit it, depending on what you're using.

Add flour, butter and sugar to a bowl and stir to combine until crumbles form.

Roll out puff pastry and top with cut fruits, then add a layer of crumbles. If you're going straight for a crumble cake, just skip the layer of fruits. Bake in the oven at 200°C/390°F for approx. 15 min. or until the crumbles are golden brown. Always make sure that the bottom of your cake doesn't get too dark.

Remove cake from the oven and let cool down a bit. In the meantime, add confectioner's sugar and water to a small bowl and stir to combine. If the mixture is too thick for your taste, add a tiny bit more water. Afterwards drizzle frosting on top and serve cake best while its still warm.