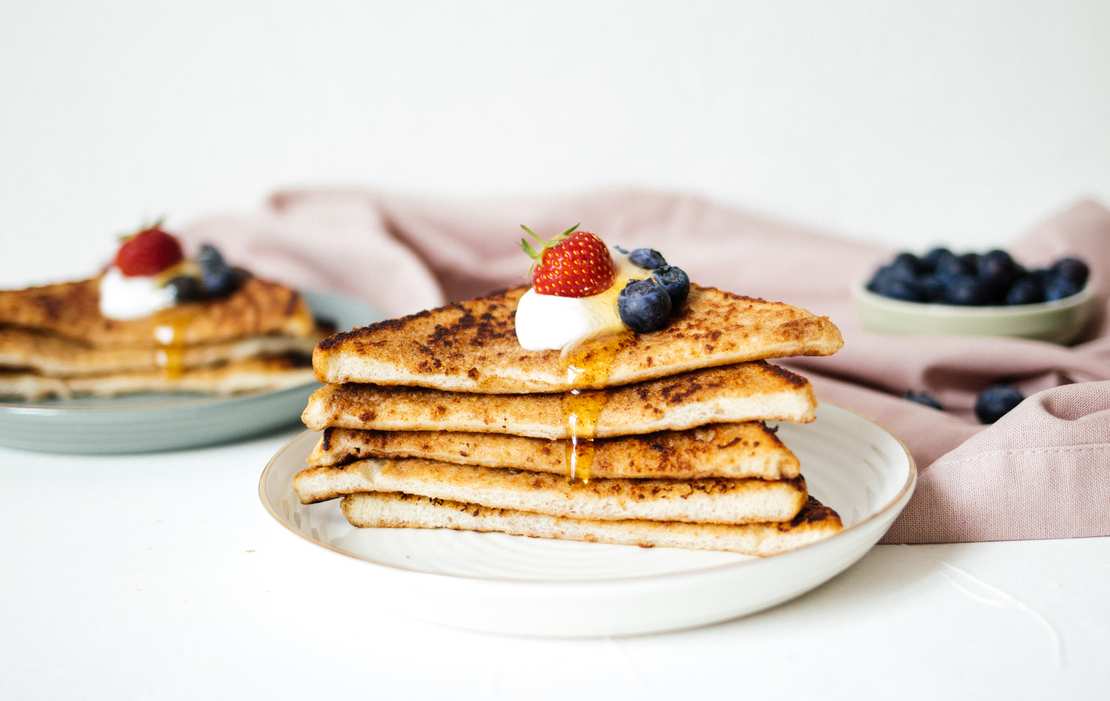 Make a wish: In our series "Make a wish" we develop recipes to make your wishes come true - whether it's about vegan french toasts or doughnuts. If you also have a recipe that we should cook for you, send us a quick mail to hello@zuckerjagdwurst.com. Until then, find all your previous wished recipes here.
It's the fourth recipe our series "Make a Wish", say hi to our recipe for vegan French Toast! You wrote us your wish and we make it happen. French Toasts are normally made with milk and eggs. So the hard part of this recipe was to find an exceptable replacement for the eggs (cause replacing milk is no problem, guys). We used chickpea flour to get a smooth mixture and loved the taste of it. Top the french toast with whipped cream, berries, chocolate or maple syrup or whatever you prefer. It's breakfast made in heaven!
Make a wish in the comments below or check Facebook or Instagram. We love to hear your recipe ideas!
Vegan French Toast
Instructions
Mix plant-based milk, chickpea flour, agave nectar, vanilla extract, oil and cinnamon in a bowl.
Dip each side of each toast into the mixture.
On medium-high heat, melt vegan butter in a pan and fry each toast on both sides until golden-brown.
Whip vegan cream with stabilizer for whipping cream and vanilla sugar. Wash berries.
Serve french toasts with whipped cream, berries and agave nectar. Enjoy warm!
More Make a wish! - Vegan Recipes You Requested