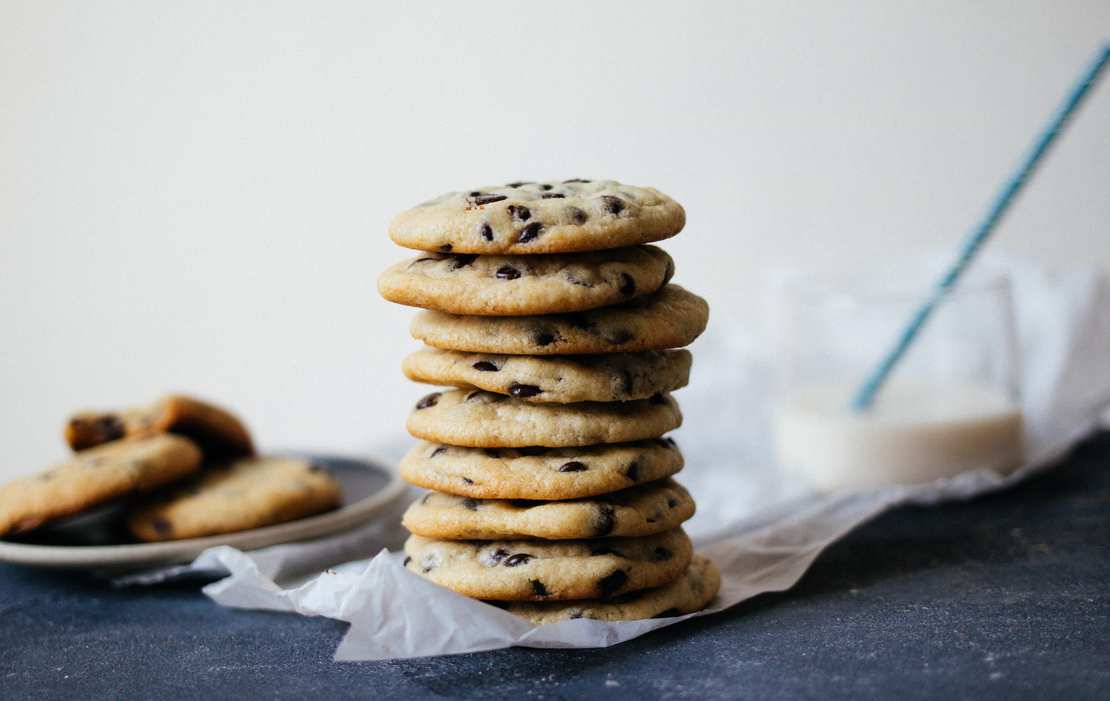 Vegan Chocolate Chip Cookies
Chocolate Chip Cookies are by far the most popular cookies in the world. We know that, you know that, we all know that. However, there is always one group that loves their cookies soft and the other group that likes their cookies crisp. Which group would you choose?
We are definitely team "soft cookies," cause this is the real crux to be solved: Baking soft cookies that are not getting crispy even after several hours. Fortunately, we have a recipe that we want to show you today cause it's super simple and great if you do not have that much time.
Please take care not to leave the cookies in the oven too long! When you open the oven door, the cookies should not be turned brown or crispy, but still be very, very soft. So soft that you can flatten the cookies a bit after baking and thus bring them "in shape."
Vegan Chocolate Chip Cookies
18 cookies
20 minutes (+20 minutes baking time)
Ingredients
200 g (1.5 cups) flour
90 g (3/8 cups) sugar
125 g (0.6 cups) plant-based butter
pinch of salt
8 g (0.28 oz) vanilla sugar
1 tsp baking powder
2 tbsp apple sauce
150 g (5.3 oz) dark chocolate drops
Instructions
In a large bowl, mix all ingredients for the dough (except for the chocolate drops), so you can form a large ball.
Add the chocolate drops and fold in.
Preheat the oven to 180°C/ 350°F. Form 18 balls of 35 g each and spread on two baking trays with nine balls each tray.
Bake cookies for 12 minutes. If you take them out of the oven, they should not be brown or crispy, but still very, very soft. Use a spatula and press them flat as desired. Let cookies cool down on the baking tray for about 10 minutes and then carefully transfer them to a plate.