Vegan strawberry cheesecake in a jar
If we would need to agree on one summer cake, we'd probably go for cheesecake. All the tensed waiting while the cake needs to cool down before slicing is still worth it in the end. Cheesecake is just a perfectly refreshing, lightly sweet treat on a hot summer day and can be combined with all kinds of fruits. But if you're sometimes as impatient as we are, this option for a vegan cheesecake in a jar is just the right thing for you.
We tested this recipe some weeks ago at Julia's birthday party, and there were happy faces all over the room. YAY! Lactose-intolerant guest? Always on the safe site with vegan recipes. Gluten-intolerant people? Take some nuts or glutenfree cookies instead of the cookies in this recipe. And the best thing of all: this dessert doesn't take much time and can wait in your fridge for the big show. Yum!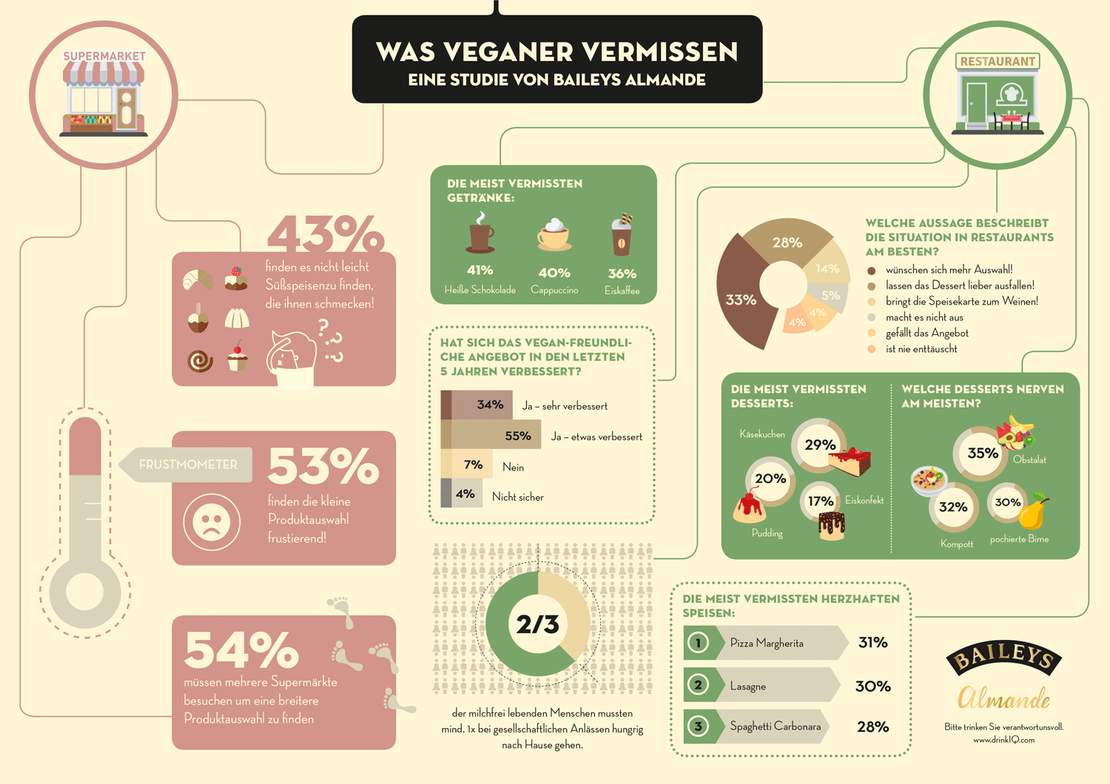 Since last year, Baileys offers the vegan cream liqueur "Baileys Almande" that we added to our cream mixture to whip up this tiny, tipsy dessert. The recipe is inspired by a study by Baileys in which they asked vegans about the dishes they miss the most. And guess what made it to number one... How right you are, it's, cheesecake - cheers to that! Check out all the other answers and results in this beautiful infographic.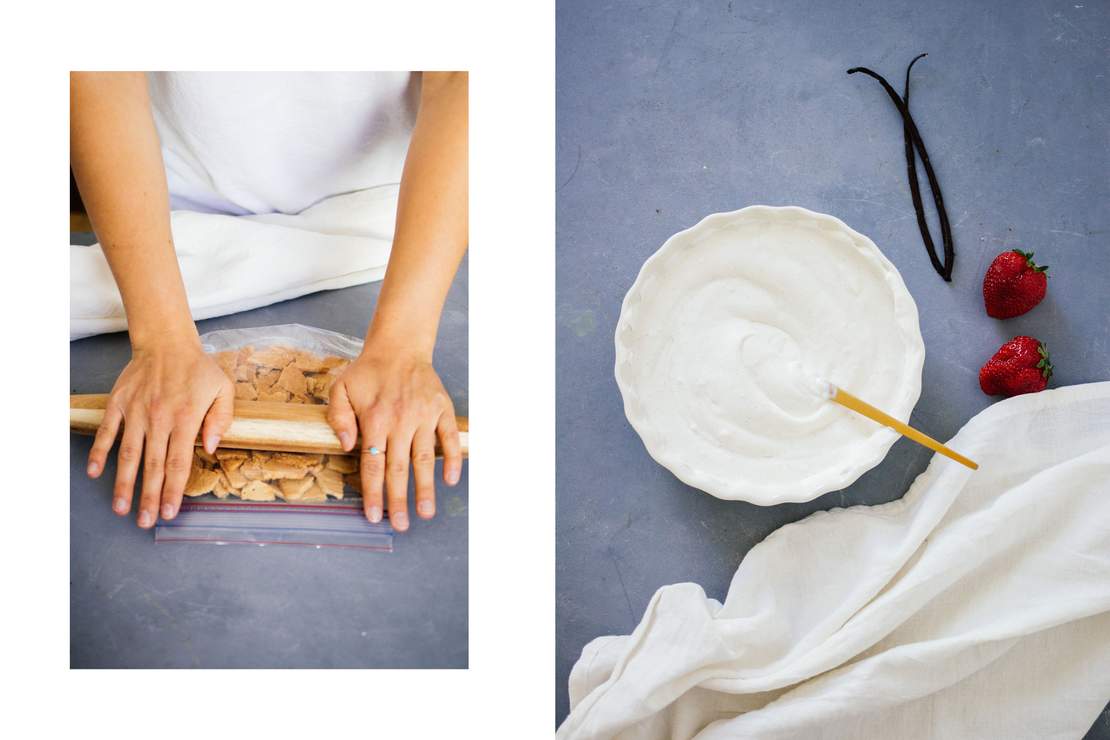 Vegan strawberry cheesecake in a jar (with Baileys Almande)
Ingredients
300 g (10.5 oz) vegan shortbread biscuits
4 tbsp vegan butter
250 g (9 oz) strawberry (+ more for serving)
cheesecake cream
200 ml (0.75 cup) vegan cream to whip
2 tbsp cream stiffener
250 g (9 oz) vegan "Quark" (curd)
1 vanilla bean
4-5 tbsp Baileys Almande
Instructions
Melt vegan butter in a small pot.
Transfer shortbread cookies into a ziploc bag, try to press as much air out of the bag as possible, and tightly seal it shut. Roll over with a rolling pin several times until you are left with coarsely crushed cookies.
Mix melted butter with cookie crumbles. Fill the mixture into jars and let them chill in your fridge for at least 10 minutes.
Wash the strawberries and remove stems. Puree the strawberries in a high container.
Whip the vegan cream with a cream stiffener until nice and firm. Halve the vanilla pods lengthways and scrape out the soft pulp.
Mix all the ingredients for the cheesecake cream in a big bowl, that is vegan whipped cream, vegan "Quark", soft pulp of the vanilla bean and Baileys Almande.
Add cheesecake cream into the jars, top with strawberry sauce and more crumbled shortbread cookies or berries and fruits.
Until the party gets started, let them rest in your fridge.