The World's Best Potato Salad
Beware! This recipe will bring you directly into a sweet-relish-addiction. I saw this recipe for "Baked Potato Salad" on "Hot For Food" and fell in love with it as soon as I took the first bite. The last time I made the salad was New Year's Eve and someone told me, it's the best potato salad he's ever eaten. Yay, so let's get more and more people addicted to it! I slightly changed the original recipe since I'm still not ready for cellery – so many tasty enemies! You don't need thousands of ingredients and all of them can be found in the supermarket (at least we have the luck to buy vegan mayonnaise there, but you can also use homemade mayo). Normally it's said that you have to cool down the potatoes before serving, but we get the feeling that lukewarm potatoes taste way better.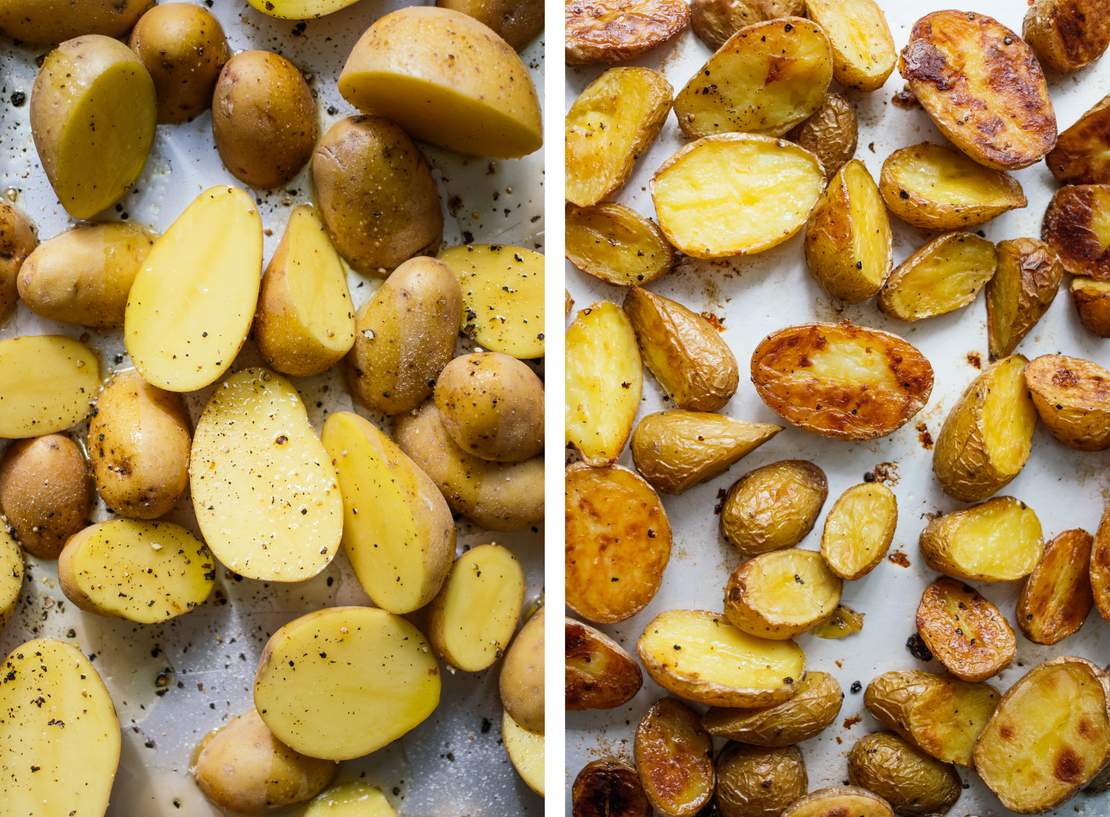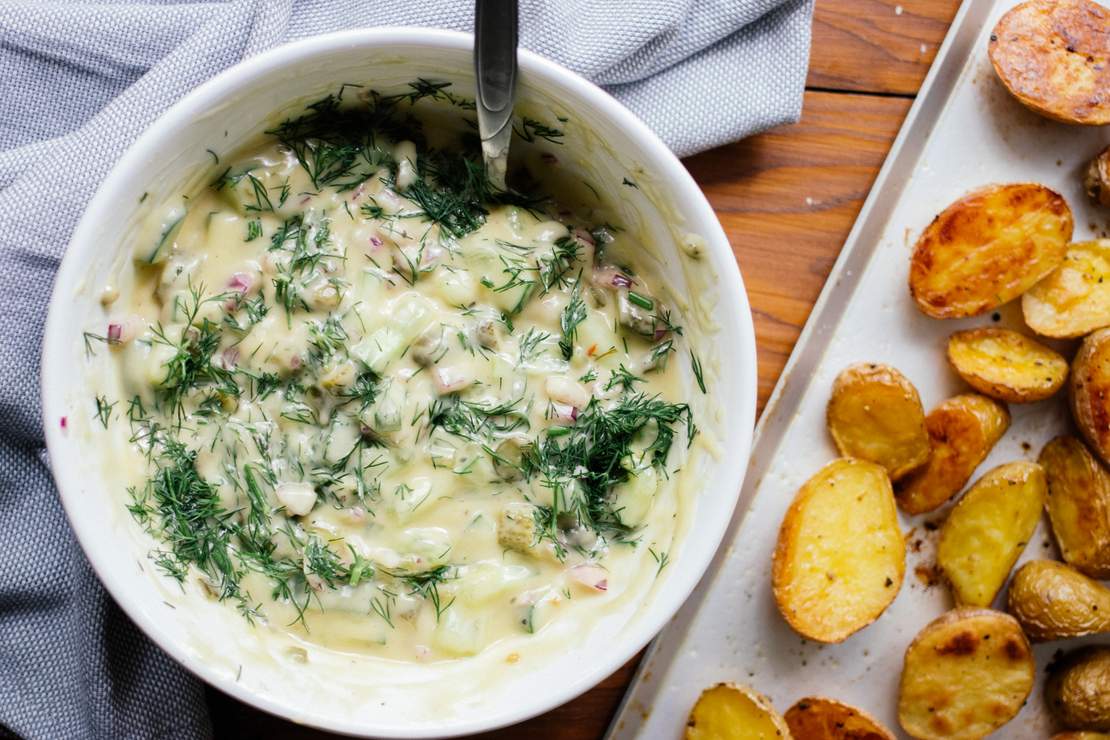 The World's best Potato Salad
Ingredients
For the potatoes:
800 g (28.2 oz) small potatoes
olive oil, salt and pepper
For the dresing:
150 g (5.3 oz) vegan mayonnaise
100 g (3.5 oz) sweet relish
1 cucumber
1 small red onion
a few gherkins
2 tsp dijon mustard
1 tsp garlic powder
1 tsp onion powder
1/2 bunch of dill fronds
Furthermore:
optional: 1/2 bunch of chives
Instructions
Get yourself some good potatoes so you don't have to peel them. Just cut them in half and rubb those little sunshines with 1 tbsp olive oil, pepper and salt.
Put them in a oven safe dish or baking sheet and let them bake for 30-40 minutes at 200°C/392°F until they are soft inside, but crunchy on the outside.
In the meantime, let's get to our dressing. Finely chopp your onion, cucumber, gherkins, and dill fonds and combine them with your mayo, sweet relish and mustard. Refrigerate until your potatoes are ready.
As soon as they are, just let them cool down for 5-10 minutes, we love it when they are still lukewarm. Add your dressing, stir everything together and optional sprinkle some chives on it before serving.