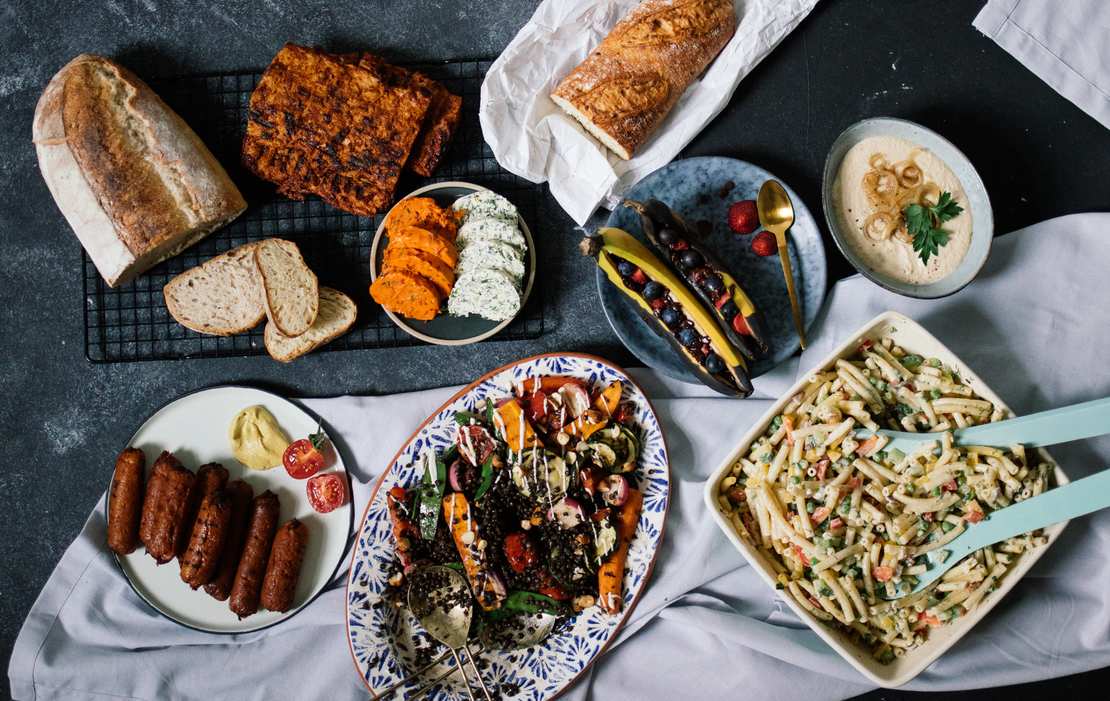 7 recipes for a vegan BBQ
Every few months we dedicate a whole week to a special topic on our blog. Following the theme, we publish a new recipe every day, from drinks and snacks to main courses and desserts. So far, we've already celebrated a pasta, party and picnic week and shared seven dishes from our childhood. Check out all past themed weeks here.
A lot of people don't know what to prepare for a vegan BBQ. But a thousand ideas immediately come to our mind! We prepared seven vegan BBQ recipes and will publish them day by day. Time for another episode of "7 Days, 7 Recipes"!
Monday: Vegan macaroni salad with almond dressing
Tuesday: Grilled soy steaks in spiced marinade
Wednesday: Vegan onion dip
Thursday: Grilled vegetable salad with beluga lentils and sesame dressing
Friday: Vegan herb butter & tomato butter
Saturday: Vegan & soy-free BBQ sausages
Sunday: Grilled bananas with chocolate & marshmallows