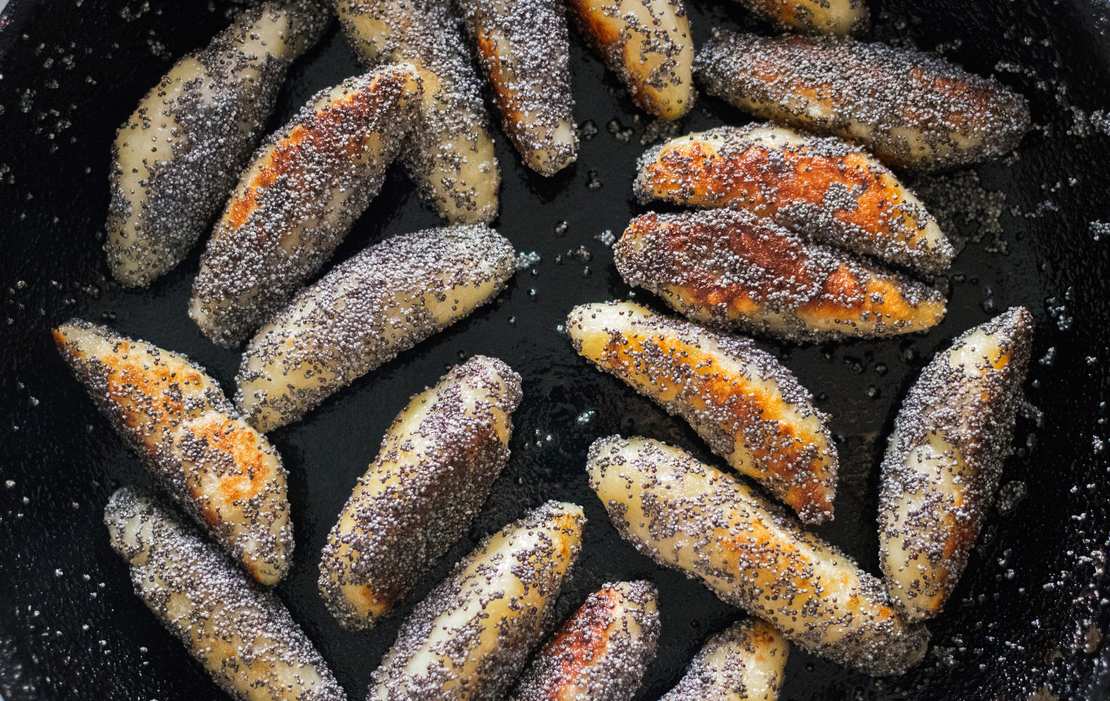 Every few months we dedicate a whole week to a special topic on our blog. Following the theme, we publish a new recipe every day, from drinks and snacks to main courses and desserts. So far, we've already celebrated a pasta, party and picnic week and shared seven dishes from our childhood. Check out all past themed weeks here.
Wave your spaghetti-arms, it's pasta-week! This sound like pasta all week long! And you know what? That's right! So we serve you 7 delish pasta recipes, easy day one new! Spaghetti, Orecchiette, Schupfnudeln and Raviolis. Yummy! You can see here all the recipes we already published and in the end, may this is your new favorite menu.
monday: cannelloni with cashew-ricotta and spinach
Check the recipe here.
tuesday: ramen tacos
Check the recipe here.
wednesday: vegan poppy-seed-pasty with plum-sauce.
Check the recipe here.
thursday: vegan pumpkin-ravioli-salad with red graped, apple and thyme.
Check the recipe here.
friday: fried capellini
Check the recipe here.
saturday: orecchiette with roasted brussels and vegan sauce Alfredo
Check the recipe here.
sunday: zoodles with cashew-sweet-potato-sauce and baked cauliflower