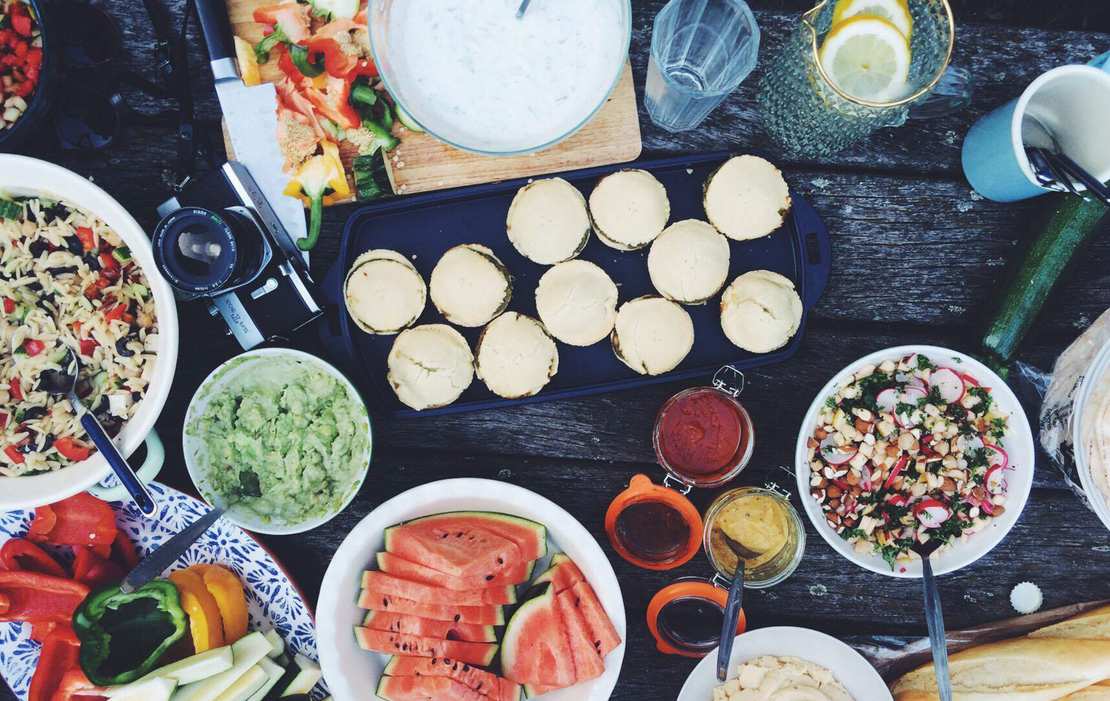 7 Recipes for a vegan Picnic
Every few months we dedicate a whole week to a special topic on our blog. Following the theme, we publish a new recipe every day, from drinks and snacks to main courses and desserts. So far, we've already celebrated a pasta, party and picnic week and shared seven dishes from our childhood. Check out all past themed weeks here.
Time for a picnic! Search your picnic blanket, wait for the first sunshine and make some delicious chickpea salad, peach iced tea and our favorite brownies. These 7 recipes are perfect for your perfect picnic in a parc, in a swimming bath or in your garden!
monday: vegan berry rolls with cardamom
Check the recipe here.
tuesday: Picnic taco with radish apple salsa
Check the recipe here.
wednesday: our favorite chickpea-salad
Check the recipe here.
thursday: homemade peach-iced-tea
Check the recipe here.
friday: artichokes-spinach-pies
Check the recipe here.
saturday: brownie-marshmallow-fruit-sticks
Check the recipe here.
sunday: Sandwiches with sweet potato and cashew-horseradish-ricotta