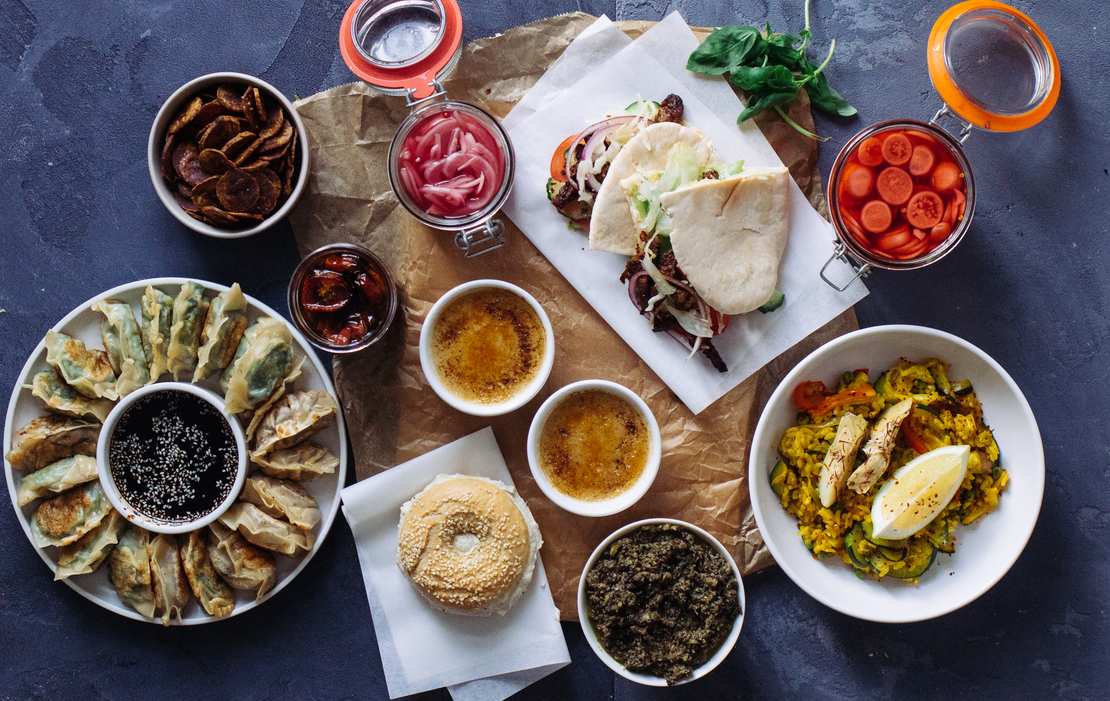 7 Holiday-at-Home Recipes
Every few months we dedicate a whole week to a special topic on our blog. Following the theme, we publish a new recipe every day, from drinks and snacks to main courses and desserts. So far, we've already celebrated a pasta, party and picnic week and shared seven dishes from our childhood. Check out all past themed weeks here.
Summer is over, Holidays are over and we are starting to work or study again. Hello Autumn! But wait, you forget about us! We prolong the summertime for one week and serve Holiday Food you may already miss or you couldn't eat this summer. 7 countries, 7 days, 7 recipes.
Monday: Homemade Italian Anitpasti-Platter
Check the recipe here.
Tuesday: Plantain Chips
Check the recipe here.
Wednesday: Japanese Gyoza
Check the recipe here.
Thursday: Vegan Cream Cheese Bagel
Check the recipe here.
Friday: Spanish Paella with Artichokes
Check the recipe here.
Saturday: Vegan Gyros with Homemade Tzatziki
Check the recipe here.
Sunday: Vegan Crème Brûlée