Vegan Basic Donuts (Donutmaker)
You may noticed our affinity for donuts. So it's quite important to have a basic recipe you can change and extend all the time. Dip them in melted chocolate, sugar icing or top them with fresh or dried fruits, nuts or colorful sprinkles. We made some vegan Bacon Donuts with this recipe, yummy.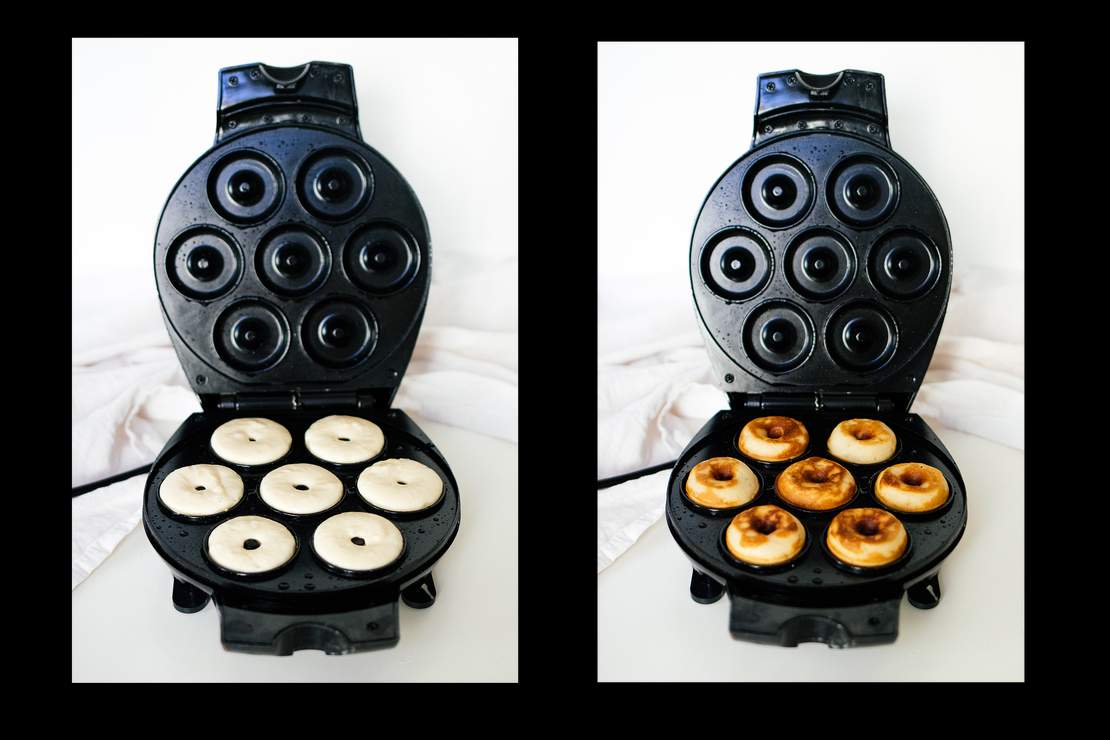 Vegan Basic Donuts
Ingredients
200 g (1.5 cup) flour
125 ml (0.5 cup) maple syrup
2 tbsp baking powder
1 pinch of salt
180 ml (0.75 cup) plant-based milk
1 tsp apple vinegar
1 tsp vanilla essence
50 g (2 tbsp) apple sauce
50 g (2 tbsp) coconut oil
Instructions
In a small bowl mix milk and apple vinegar. Set aside for 10 minutes.
In a big bowl mix all the dry ingredients.
Now gradually add all the wet ingredients. Mix well, using an electric hand mixer.
Now heat your donut maker and grease with coconut oil.
Transfer your dough in a plastic or freezer bag and cut off a corner. Now you can easily pipe the batter into each donut cup. Let your donuts turn golden brown (will take 3 - 5 minutes).
Let them cool down and top them with chocolate sauce, sugar icing or whatever comes in your mind.