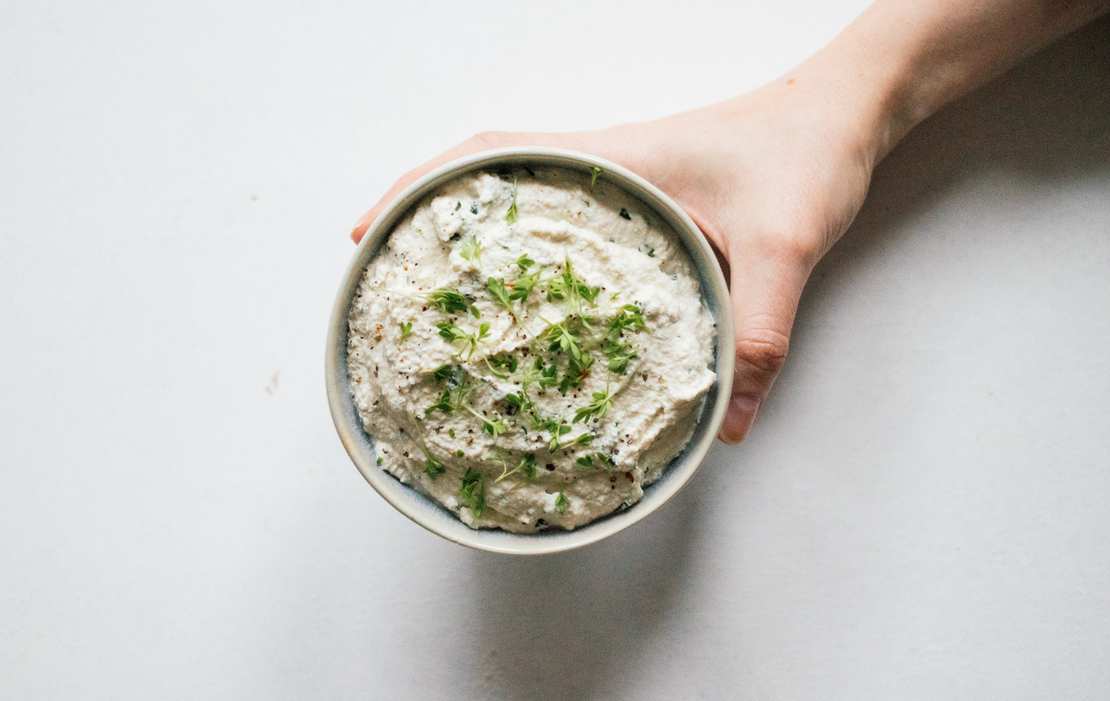 Not only as a spread, but also as a cooking ingredient, vegan cream cheese is an essential in our fridge. We use it as a filling for potato cakes, as an ingredient for vegan sour cream, and even spread it on puff pastry for vegan cherry danishes.
Even though we rarely have problems to find vegan cream cheese in Berlin's organic stores or supermarkets, we love to do this homemade version! Today, we'll share our recipe based on cashews, but you can substitute them with blanched almonds, or other nuts of choice. If you only have unpeeled almonds, simply blanch them in a pot with simmering water for approx. 2 minutes, then drain and peel them easily!
Besides chopped herbs you can also add finely chopped garlic, green onions, tiny diced bell pepper, or simply keep this cream cheese plain.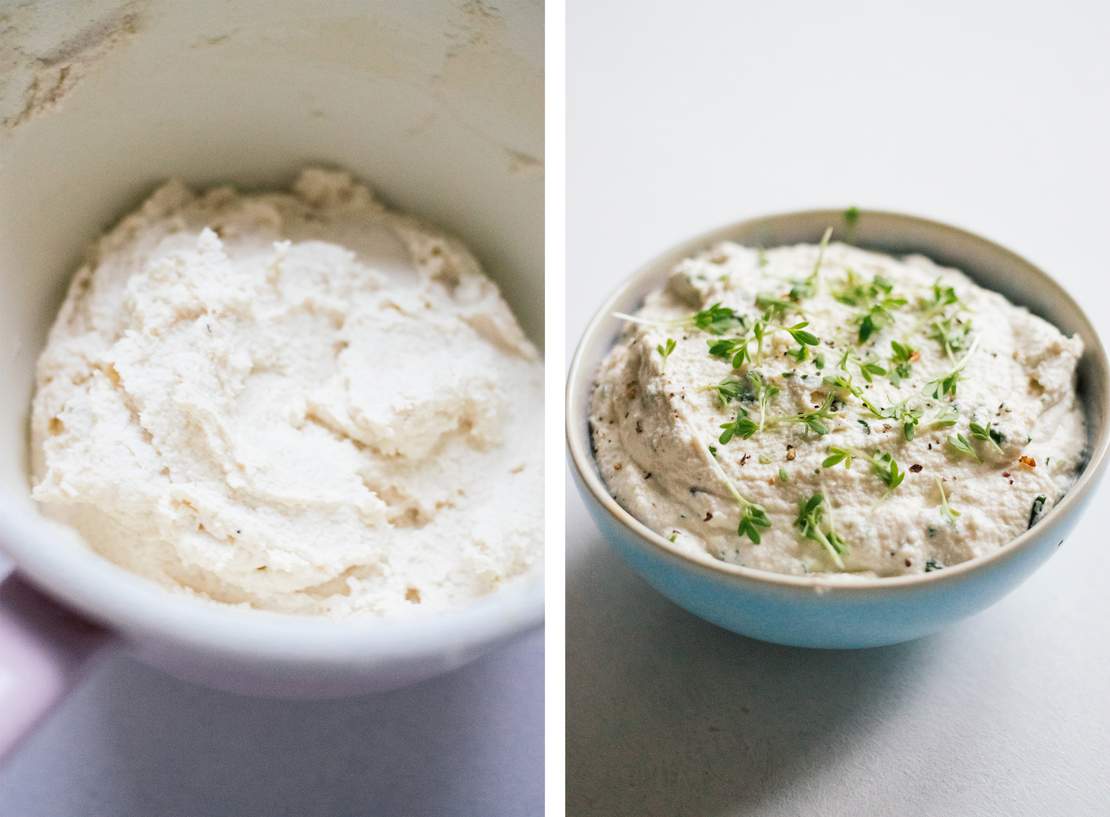 Vegan Cashews Cream Cheese
Ingredients
200 g (7 oz) cashews (soaked over night)
2 tbsp lemon juice
1 tsp coconut oil
2 tsp apple cider vinegar
salt
pepper
fresh herbs, e.g. parsley, chives, cress
Instructions
Make sure to soak cashews (or almonds) over night, but at last for several hours. This way, you can blend them much easier and the vegan cream cheese will actually turn out creamy, so do not skip this step.
Add soaked nuts, lemon juice, coconut oil, and apple cider vinegar to a food processor or blender and mix until a creamy mixture forms. If needed, add some water, but make sure to stay patient in the beginning - it will take at least 5 minutes until the nuts release oils. Afterwards, season with salt, pepper, and lemon juice to taste.
Finely chop fresh herbs and add them to the vegan cream cheese, then stir to combine. Stored in the fridge, it will keep fresh for approx. 5 days.