We've already published numerous vegan Christmas cookie recipes – from classics such as vanilla crescents and cut out cookies to new ideas such as our sesame cookies. Although most of the cookies are easy to prepare, there are still a few people not even daring to bake. If you're one of them and prefer to buy cookies, no worries, we will not shame anybody here. BUT we will show you the easiest, foolproof Christmas cookies ever – tiny, tasty palmiers that everyone will love.
The base for these cookies is ready to bake puff pastry, so you don't even have to mix or knead the dough. For the "filling", we use ground nuts and warm spices of your choice – feel free to use what you like, from cinnamon and cardamom to gingerbread spice. We've already tried to bake these biscuits with an extra layer of jam and dried fruits. Unfortunately, the dried fruits got very dark during baking, and the jam layer resulted in a wobbly puff pastry roll that was difficult to cut. Since the cookies were still tasty, we don't want to advise against this idea but recommend only to use a thin layer of jam and let the rolled dough cool in the fridge before cutting.
For our photos, we chocolate-dipped the cookies only from one side (so you can see the cookies better). Still, the chocolate part tastes so good, that we would even recommend to dip almost the whole palmier in melted chocolate and decorate them with sprinkles.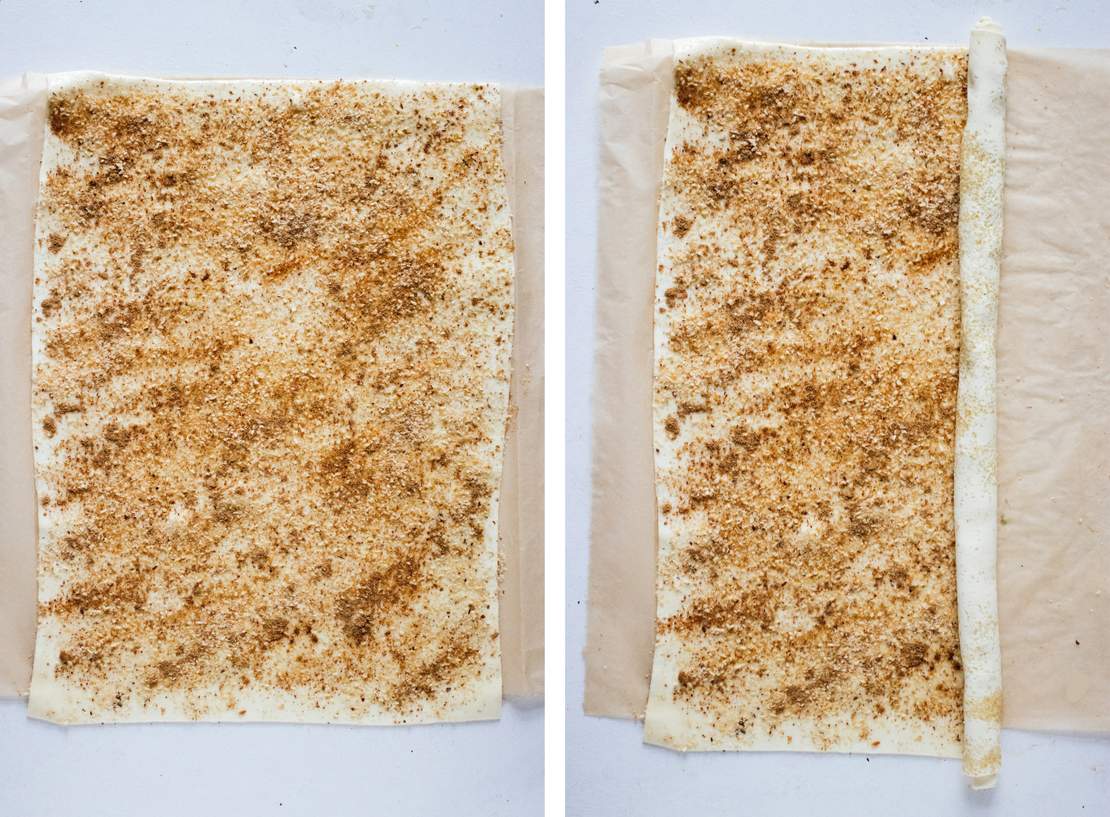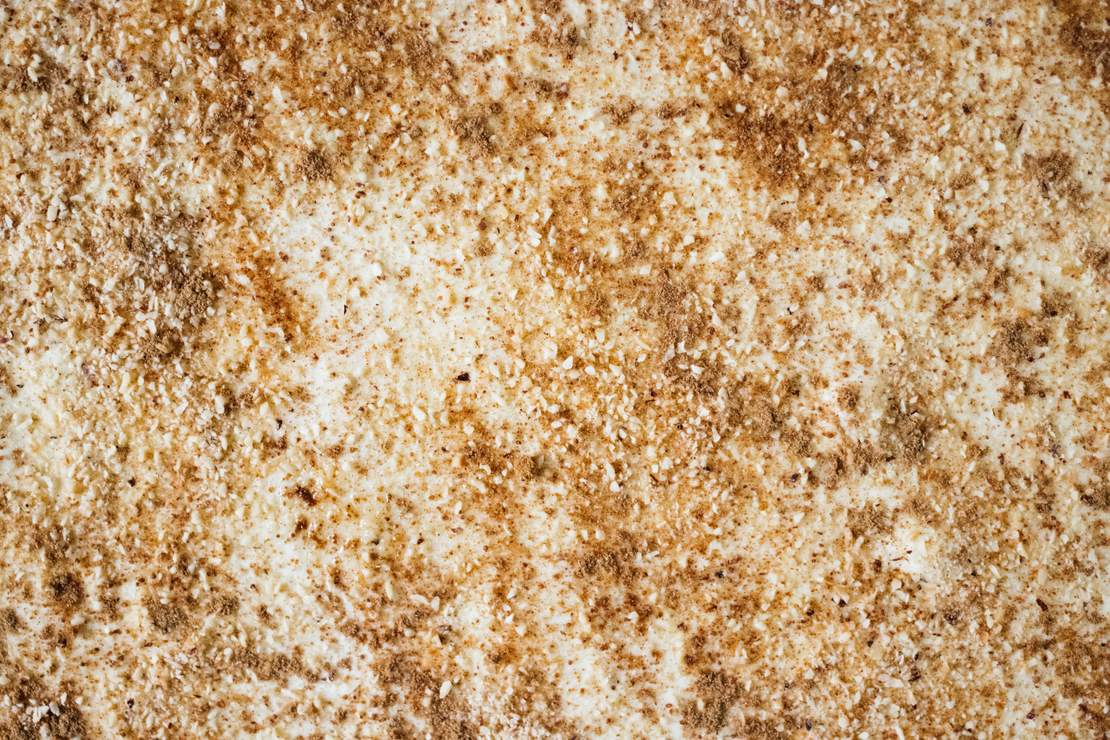 Vegan Christmas Palmiers
approx. 20 palmiers
15 minutes (+15 min. baking time, +10 min. resting time)
Ingredients
1 sheet vegan puff pastry
2 tbsp vegan butter (melted)
2 tbsp cane sugar (or coconut sugar)
5 tbsp ground hazelnuts
3 tbsp ground cinnamon, cardamom, nutmeg, gingerbread spice, or a mixture of them all
1 tsp coconut oil
50 g (2 oz) dark chocolate
sprinkles for garnish
Instructions
Remove puff pastry from the fridge and let it rest and warm at room temperature for approx 10 minutes.
Preheat oven to 200°C/390°F. Sprinkle some of the sugar on a clean working surface and slightly roll out the puff pastry on it. This way, the sugar should stick to the bottom of the puff pastry. Brush the upper side of the dough with melted vegan butter and sprinkle with remaining sugar, spices, and groundnuts.
Start from the long sides of the puff pastry and roll each side tightly into the middle where the two rolls should then meet. Cut the dough roll into equal-sized slices and place them open-side up on a lined baking sheet.
Bake at 200°C/390°F for approx. 15-20 minutes, or until golden brown. Remove from the oven and let cool down completely on a wire rack.
In the meantime, melt coconut oil and dark chocolate in a heatproof bowl over a pot with simmering water. Dip the vegan palmiers into the melted chocolate and decorate with sprinkles.