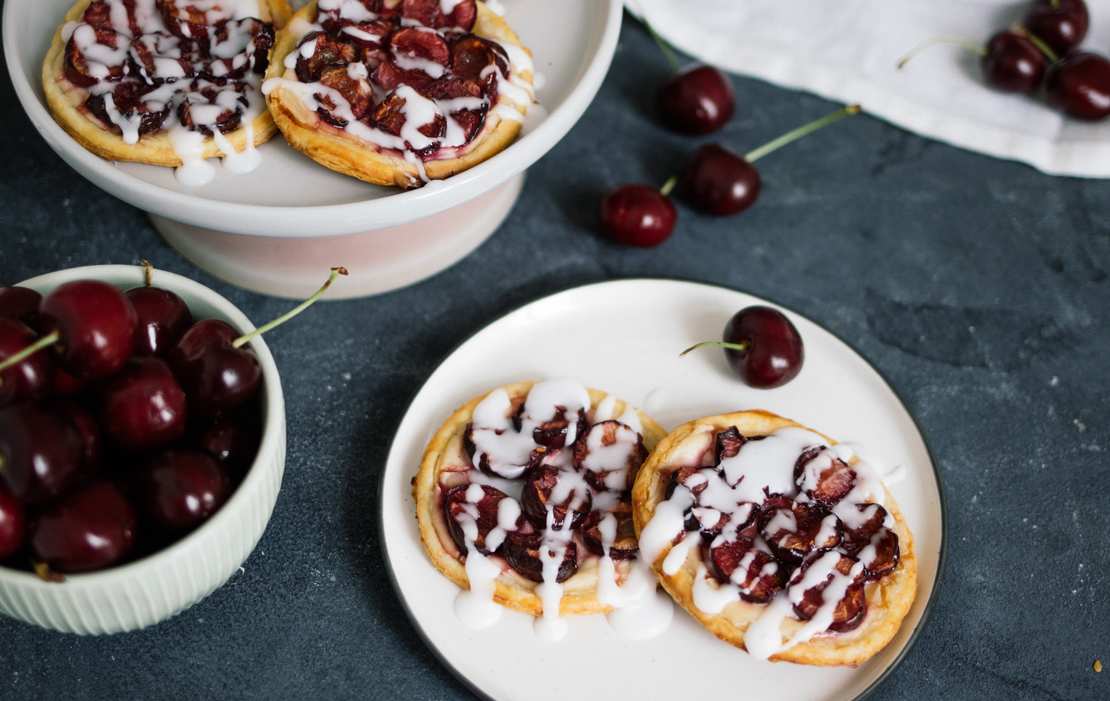 We'd love to spend all summer outside and only be stuck inside our apartments for as little time as necessary. This, of course, is impossible, if we think about sleeping, cooking and some other stuff. The solution to the problem? Let's save some time!
Because we definitely can't (and by saying that, we mean 'we don't want to') save on sleep, we have to speed up things in the kitchen. So here we are, baking quick and tasty cherry danishes that only need 25 minutes (15 minutes spent baking). Since it's summer, we decided to use cherries today, but according to the time of the year you're reading this recipe, feel free to use any fruits that are currently in season.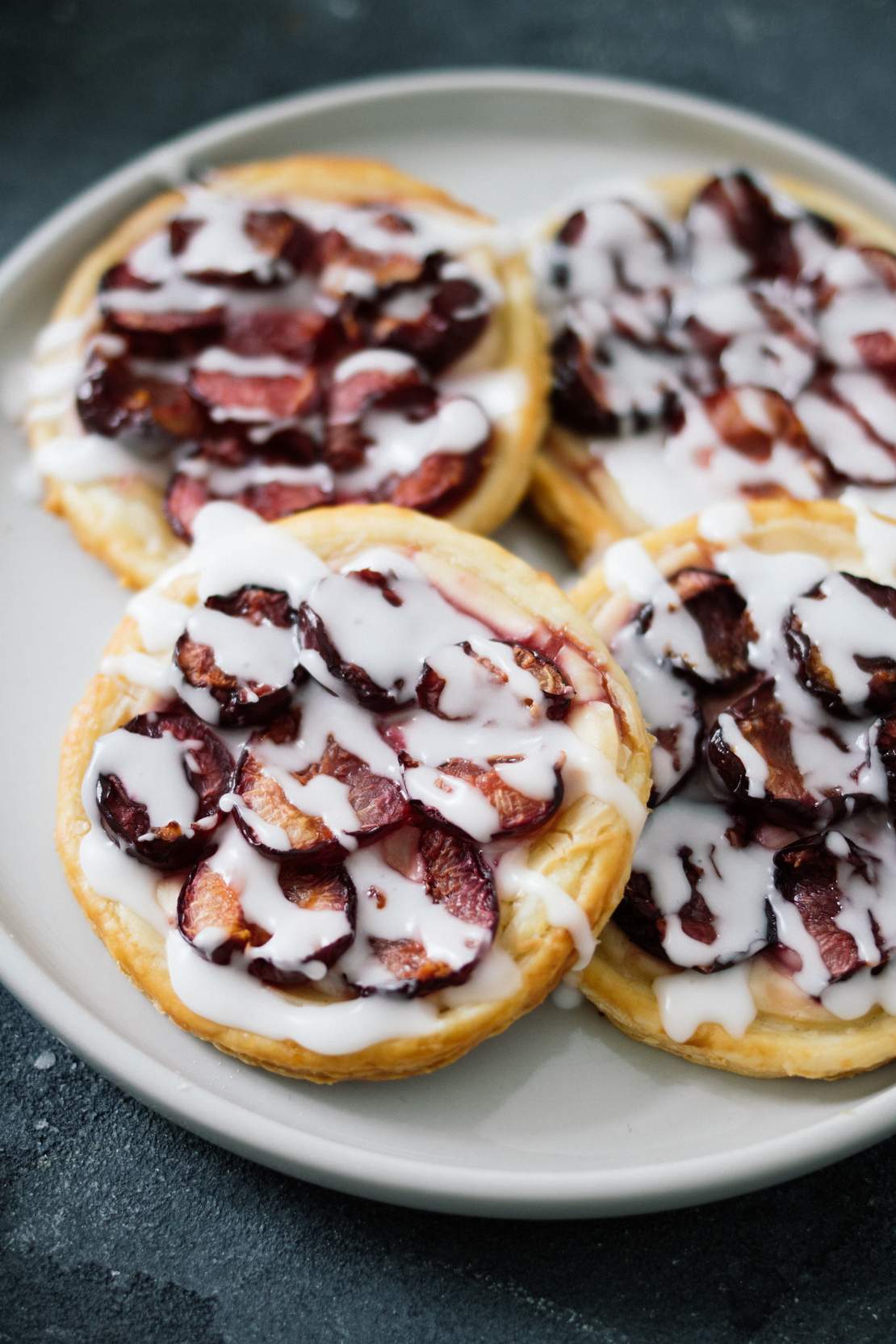 Quick Cherry Danishes
Ingredients
1 package puff pastry
24 cherries
2 tbsp almond milk
1 tsp maple syrup
For the cream:
5.5 oz (150 g) vegan cream cheese
1 tbsp maple syrup
1 tsp vanilla extract
For the glaze:
2 cups (250 g) confectioner's sugar
water
Instructions
Defrost puff pastry and use a glas to cut out circles of desired size. Transfer them onto a baking sheet. Use a knife to score a circle approx. 1 cm from the edges (but don't cut through!). Prick the middle of the circles with a fork several times.
For the cream, add cream cheese, maple syrup and vanilla extract to a bowl and stir to combine. Spread the mixture on the pastry circles, but leaves some space to the edges.
Pit and halve cherries, then spread them on top of the cream mixture. Mix almond milk and remaining maple syrup in a small bowl and brush the mixture around the edges of the dough.
Bake in the oven at 200°C/390°F for approx. 15 minutes or until the cherry danishes are golden brown.
While they are baking, add confectioner's sugar to a bowl and add a little water, start with 1 tsp. Then add more water little by little until you get a thick glaze. One the cherry danishes are baked, drizzle some glaze on top.