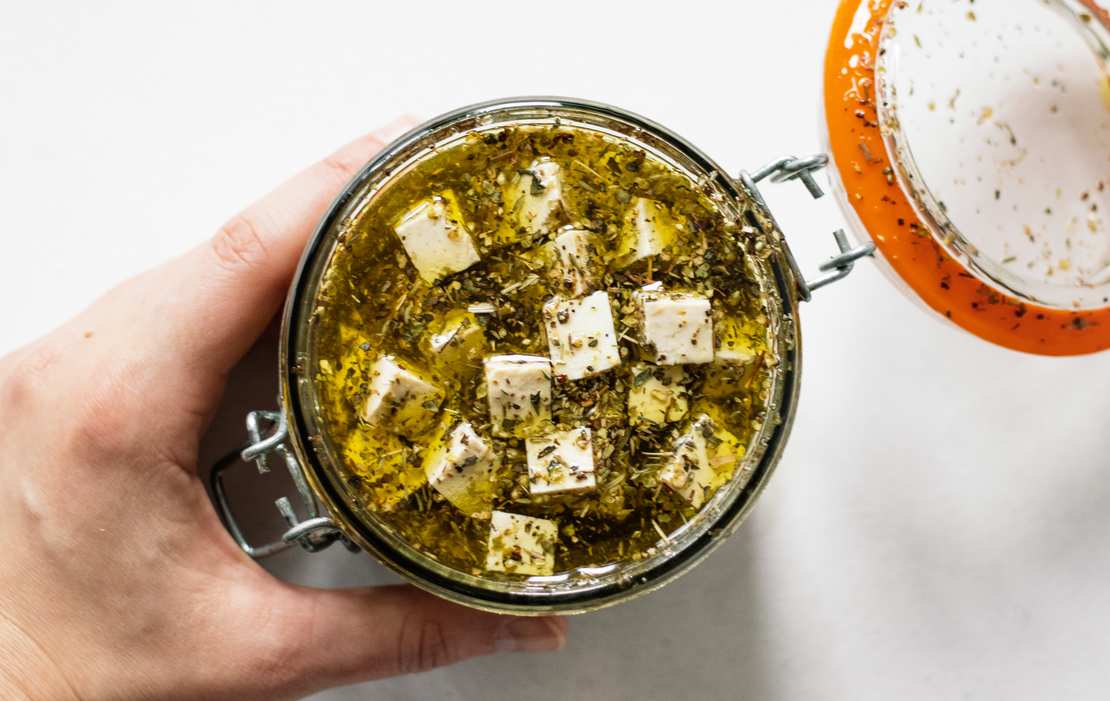 To state it right away: No, tofu does not taste like feta cheese outright. At least, we could not imitate that special taste of its own. But this recipe is more about having something feta-cheese-like at hand, when you prepare a salad, wrap, etc. Moreover, this pickled tofu is SO delicious, that we get up secretly at midnight to snack it. And I swear, the last time I prepared it, a passionate cheese-eater told me, it tasted even better than the original. You need less that ten minutes for it and don't need thousand ingredients. Hence it's even more important to have real good ingredients at hand, e.g. good olive oil AND the perfect tofu texture. You can try different products, we prefer a softer tofu for this, e.g. the natural tofu from Kato that's even available in some supermarkets in Germany.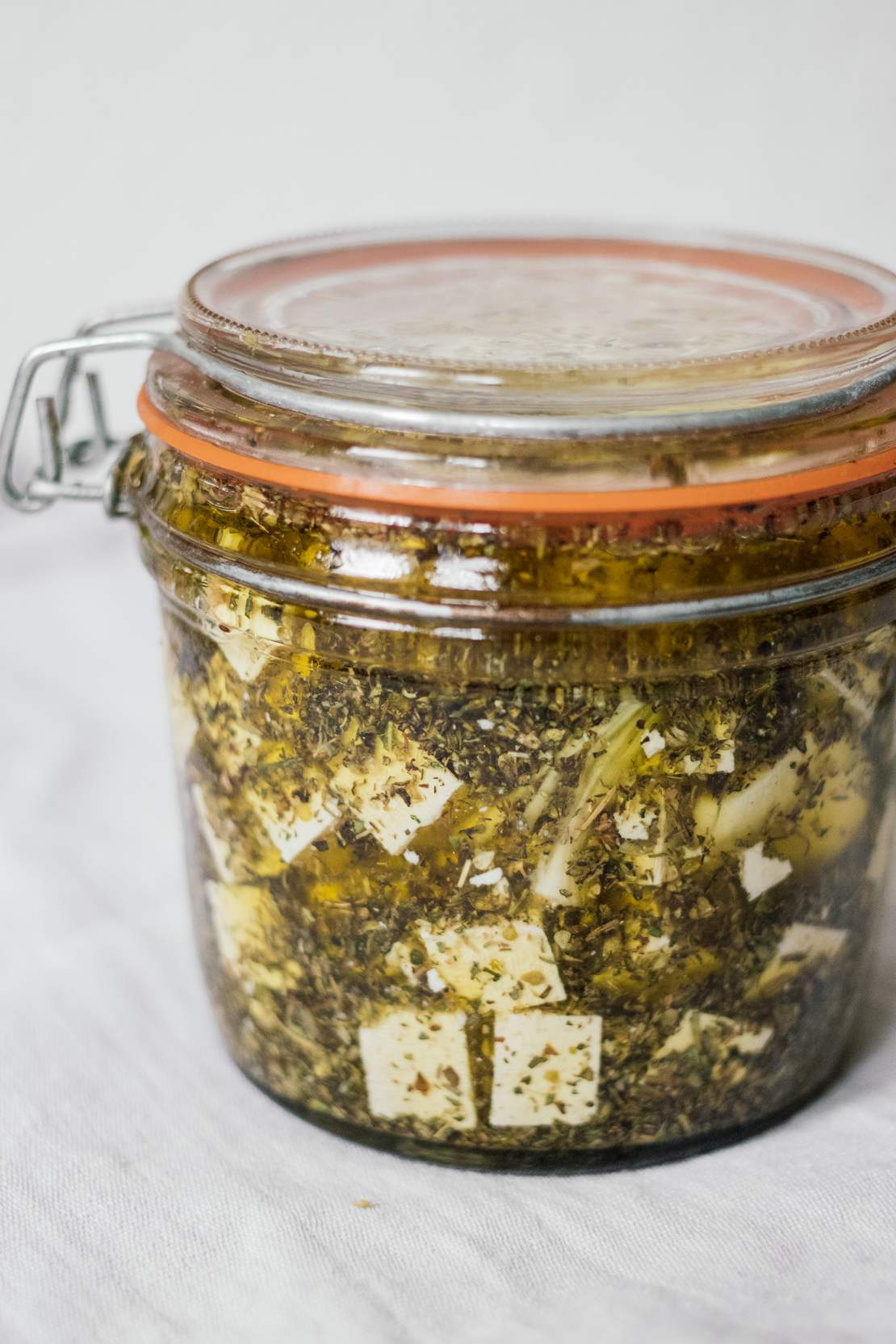 Vegan "Feta" Cheese made out Tofu
Ingredients
200 g (7 oz) tofu
100-150 ml (0.5 - 0.66 cup) olive oil
2 tbsp dried basil
2 tbsp dried oregano
1 tbsp dried thyme
1 tsp salt
1 tsp miso paste (optional)
2 cloves garlic
Instructions
Dice tofu in same-sized pieces.
In a preserving jar, pour in about 5 tbsp of your olive oil and stir in salt, herbs, and miso paste if used.
Peel 2 cloves of garlic and slightly crush them with the back of a knife or slice them. Then add them in your jar.
Fill the jar with tofu dices but leave some space at the top.
Now pour over olive oil until your jar is filled, lock it carefully and shake it so all the tofu gets covered in herbs.
Put it in your fridge. The longer you keep it there, the better it will taste! You can taste it after 24 hours and season it with some more salt, if you like. Whenever you open the fridge, shake the jar from time to time so all the herbs keep flowing around.