Vegan Satay Skewers with Peanut Sauce
When it's summer, and you're hungry for something warm and hearty that is still a light dish, then go for these satay skewers! We love to prepare them with soy chunks* that needs to be soaked in vegetable stock. If you don't find these, don't like these, or whatever – easily switch the soy out for tofu, tempeh, seitan, vegan chicken strips* or vegetables. And if it's not summer, prepare rice with it, and you have Asian comfort food!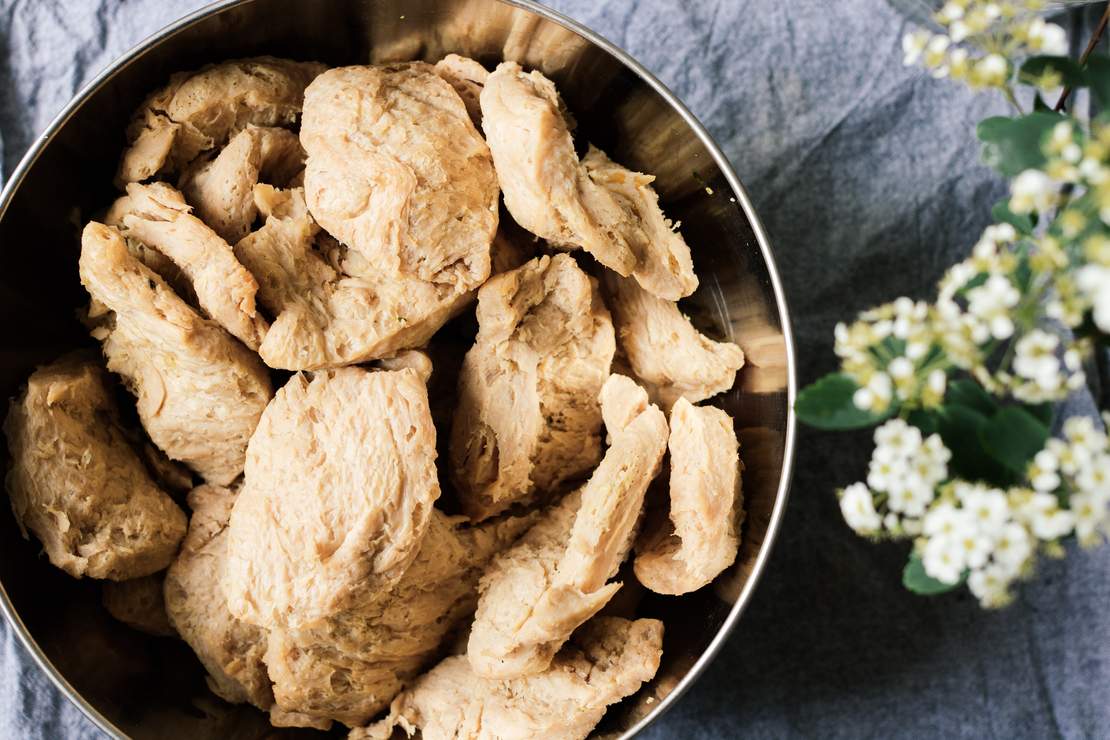 Vegan satay skewewers with peanut sauce & cucumber salad
4 portions (2 skewers per person)
1 hour
Ingredients
100 g (3.5 cups) soy medaillons or vegan chicken strips
1 l (4.25 cups) vegetable stock
cilantro for serving
sesame for serving
oil for frying
FOR THE MARINADE
3 tbsp Kecap Manis (sweet soy sauce)
1 tsp cumin
1 tsp ground cilantro
1 tsp turmeric
3 cm (1.2 inches) fresh ginger
1 garlic clove
1 lemongrass
FOR THE SALAD
1 cucumber
1 tbsp rice vinegar
1 tbsp soy sauce
3 tbsp peanut oil
2 tbsp sesame
salt
pepper
FOR THE DIP
5 tbsp creamy peanut butter
5 tbsp coconut milk
1 tbsp soy sauce
1 tbsp agave nectar
1 tbsp lemon juice
Instructions
Soak soy medallions in hot vegetable stock for at least 10 minutes. Afterward squeeze out water and season with salt and pepper.
For the marinade peel ginger and garlic. Remove the outer peel of lemongrass.
Finely chop garlic, ginger, and lemongrass and crush everything in a mortar. Add Kecap Manis, turmeric, cumin and salt, stir to combine.
Marinate soy medallions, cover with plastic wrap and let rest for at least 30 minutes.
Afterward, add them to wooden skewers. Heat oil in a grill pan or large frying pan and fry medallions on skewers from both sides until golden brown or until you can see grill marks.
For the dip, add creamy peanut butter, coconut milk, soy sauce, agave nectar and lemon juice to a bowl and stir to combine. Season to taste.
For the salad, peel and slice cucumber. Season with a pinch of salt and let rest for approx. 5 minutes. Afterward, pour off the water.
Mix rice vinegar, soy sauce, and peanut oil and toss over cucumber slices. Add sesame and stir to combine.
Serve skewers with cucumber salad and peanut sauce. Bon Appetit!