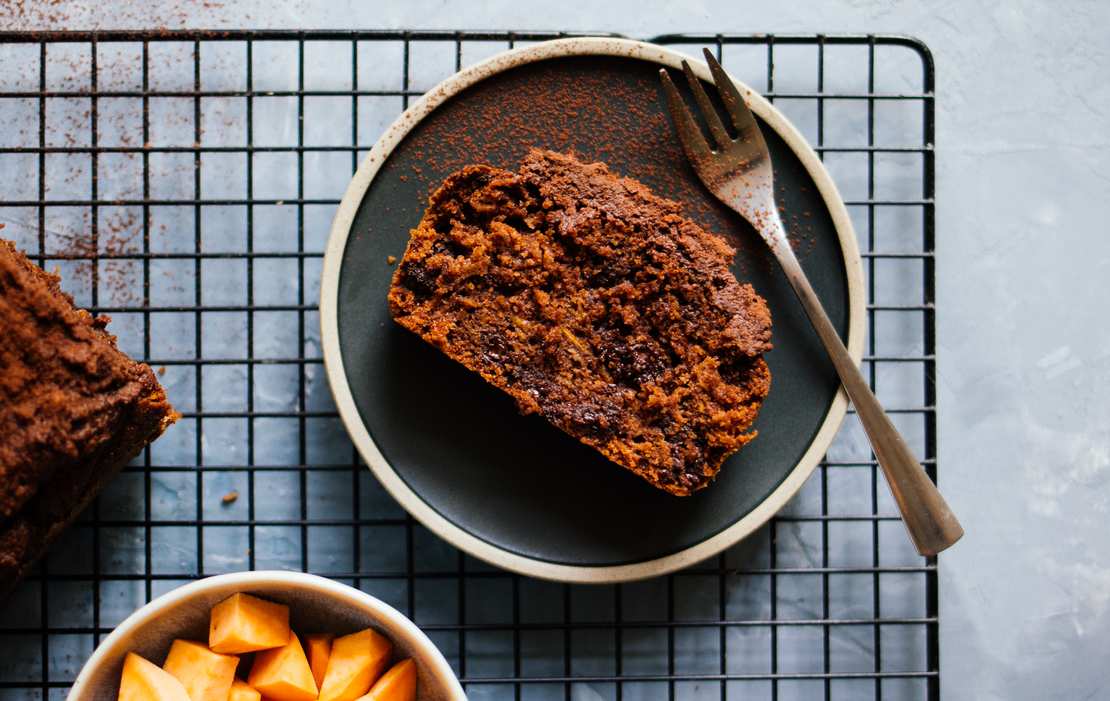 Vegan Sweet Potato Chocolate Cake
Anyone who does not use his oven in autumn and winter has already lost control of his life. Just our opinion! At least our stove runs hot every weekend from November to March, to express our joy about the comeback of gingerbread, Christmas cookies, and crumbles.
Today we show you a vegan chocolate cake, which is wonderfully juicy because of the grated sweet potato, and spicy at the same time because of the cinnamon and a pinch of nutmeg. It's not a classic chocolate cake, but the spicy Christmas version of it. For the chocolate frosting, we used melted chocolate and baked sweet potato, which worked out wonderfully.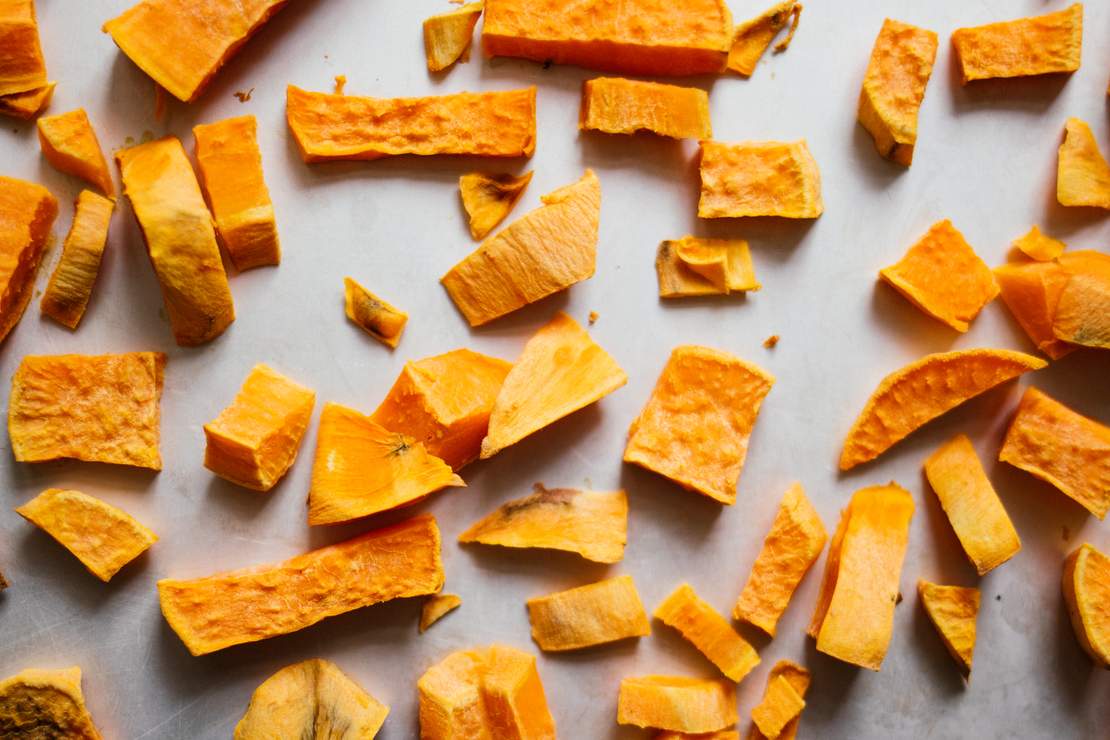 Vegan Sweet Potato Chocolate Cake
12 pieces
30 minutes (+ 60 minutes baking time & time to cool down)
Ingredients
Cake
200 g flour
150 g sugar
50 g unsweetened cocoa
8 g baking powder
1 pinch of salt
5 g cinnamon
1 pinch of nutmeg (optional)
120 ml plant-based oil
100 g applesauce
75 ml plant-based milk
80 g dark chocolate
200 g sweet potato
Frosting
250 g sweet potato
100 g dark chocolate
2-3 tbsp agave syrup
plant-based milk
Instructions
Frosting
Preheat the oven to 180 °C/350°F (air circulation).
Peel the sweet potato for the frosting and cut into small cubes.
Place the sweet potato on a baking sheet covered with baking paper. Bake on the medium rack for 10 to 20 minutes until the sweet potato cubes are soft.
Cake
Mix the flour, sugar, cocoa, baking powder, salt, cinnamon, and nutmeg (optional) in a bowl.
Add the applesauce, the plant-based milk and the oil and stir to a smooth dough.
Peel and grate the sweet potato, chop the dark chocolate and fold in both.
Grease a loaf tin with 1 tablespoon of plant-based butter and sprinkle with 1 tablespoon of flour, so the loaf pan is fully covered. Fill in the dough. Bake for 40 - 60 minutes at 180 °C/350°F (air circulation) in the preheated oven (depending on the size of the loaf tin).
Allow the cake to cool down.
Serving
Finely chop the dark chocolate for the cake frosting and melt the chocolate using a water bath.
Puree the melted chocolate with the sweet potato cubes, the agave syrup, and some plant-based milk.
Top the chocolate cake with the frosting and decorate with cocoa powder (optional).