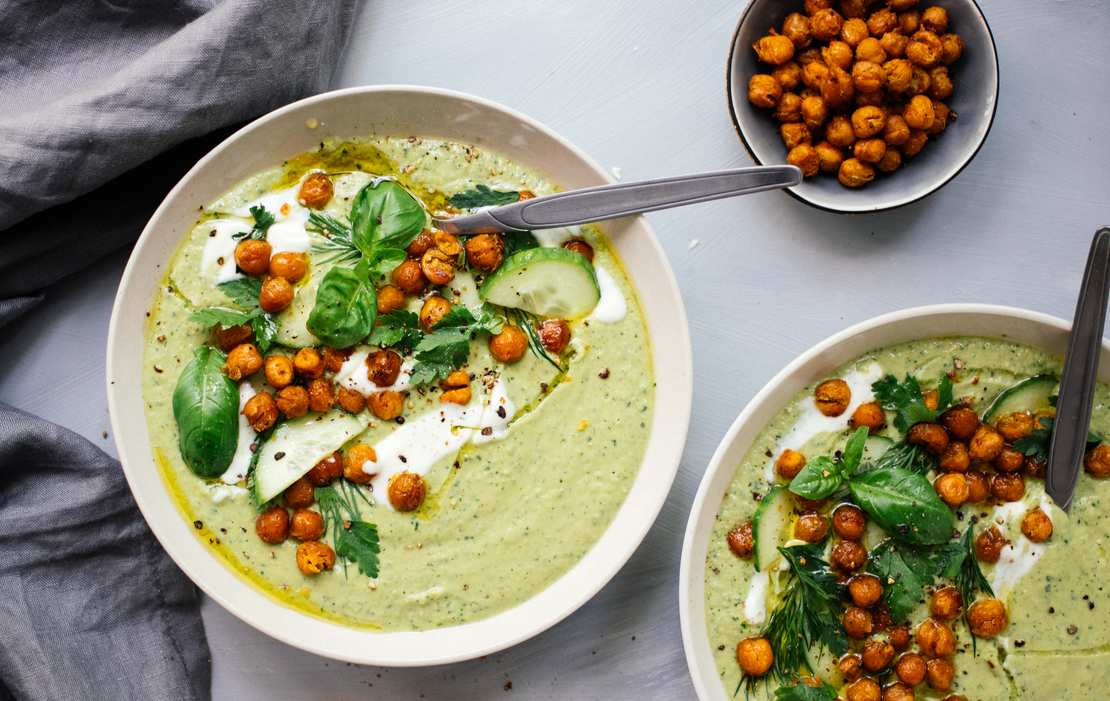 Chilled Cucumber Avocado Soup with Roasted Chickpeas
This soup is more than than just a bowl of soup! Fresh, crisp, cold and warm, quite filling and light at the same time. So let's stuff your little tummy with avocado, cucumber, dill, and some fresh herbs! We topped this beauty with crispy chickpeas.
So when we think of a cold summer soup, there is no way around this green and vegan darling. It's a really quick recipe, and you can't do something wrong with it. We hope you enjoy it as we did.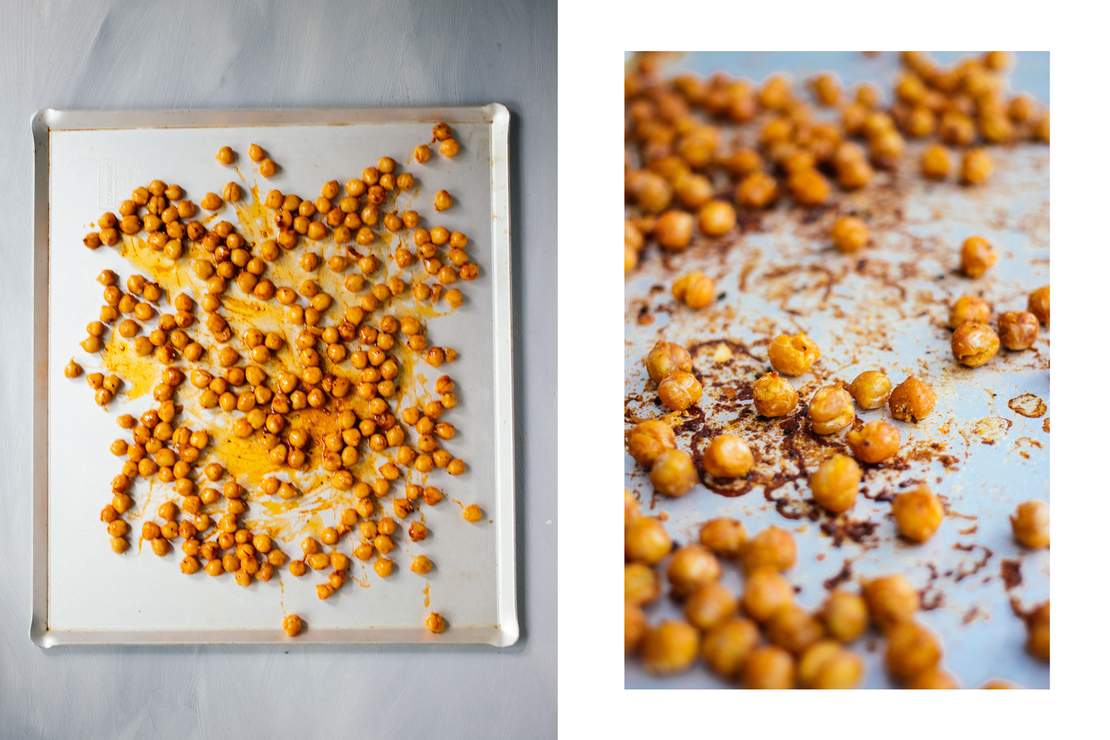 Chilled Cucumber Avocado Soup with Roasted Chickpeas
Ingredients
CUCUMBER AVOCADO SOUP
2 cucumbers
2 avocados
125 ml (0.25 cup) tahini
juice of 1 lemon
2 cloves of garlic
15 g (0.5 oz) dill
15 g (0.5 oz) basil
15 g (0.5 oz) parsley
2 tbsp plant-based yogurt
0.5 tsp powdered paprika
0.5 tsp cayenne pepper
1 tsp salt
ROASTED CHICKPEAS
400 g (14.1 oz) chickpeas
1 tsp paprika powder
1 tsp salt
0.5 tsp cayenne
0.5 tsp pepper
2 tbsp olive oil
Instructions
Preheat oven to 220°C/390°F degrees.
Dry chickpeas and mix with the seasoning and the oil in a small bowl. Place the seasoned chickpeas on a baking plate and bake until crispy for about 20 minutes.
Place all the ingredients for the soup in a blender and puree until smooth. Season with salt, pepper, paprika powder and some more lemon juice, if needed.
Serve the soup with fresh herbs, oil, plant-based yogurt, and the roasted chickpeas.