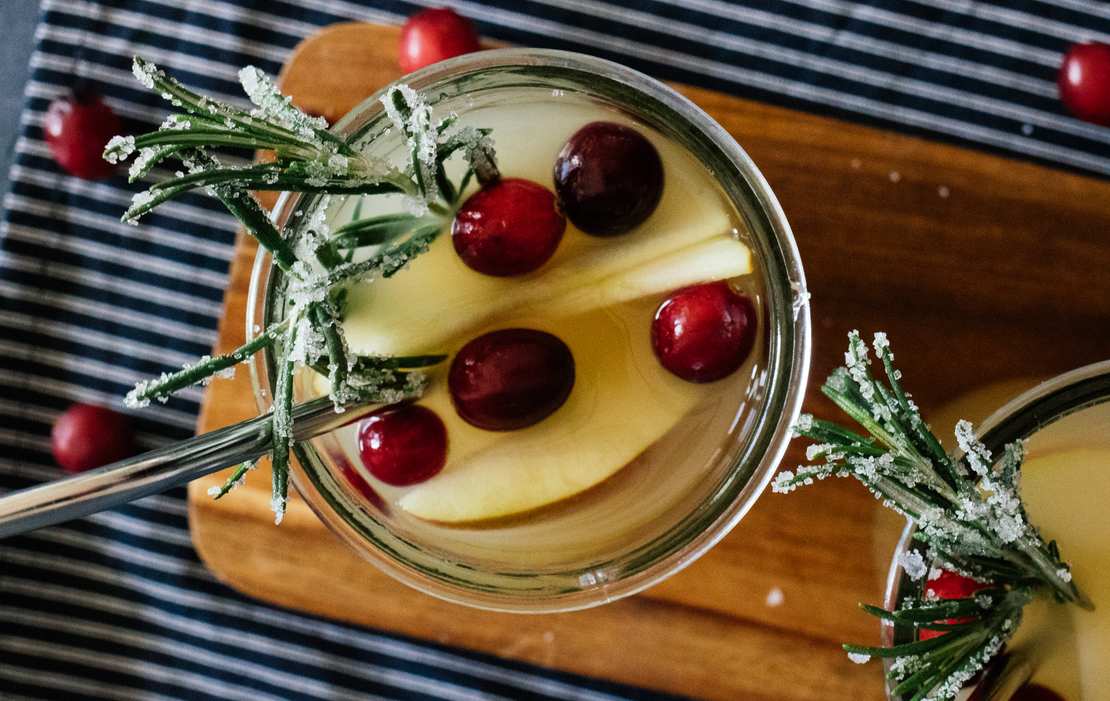 A Wopfel can do no harm: It's time for a drink on your Christmas menu! Besides the classic white and red mulled wine or homemade vegan eggnog, we have something more in our drink selection. The combination of vodka and apple not only sounds funny – it also tastes pretty good. We also add fresh cranberries and rosemary to the drink.
We were unsure whether you need a warm drink to go with all that food during the holiday season, or if a cool cocktail wouldn't actually be a better choice. So since we couldn't decide, you guys will have to now – because we have a drink that you can serve warm and cold. You could heat the apple juice before mixing or add ice cubes to the glass. So you can enjoy the Wopfel also with food or from the thermos.
And why do we use naturally cloudy apple juice? It's not only healthier but also more likely to be vegan. Gelatine is often added in the production of clear apple juice in order to draw the turbidity out of the juice. It is then filtered out again and often not indicated as an ingredient or similar on the packaging. Therefore, rather watch out in that case.
The decoration, which reminds us of mistletoes, you can quickly make yourself. First, cut a few rosemary sprigs, wash them with warm water and pat them almost dry. Then roll them in sugar and put them in the jar.
And if that doesn't put you enough in the Christmas mood, you can also place cinnamon sticks or star anise on the cocktail. And ssshh: A cinnamon sugar rim on the glass will go down well, too. If you need inspiration for the suitable dish to go with your Wopfel, you can find the recipes for Sauerbraten, stuffed dumplings or Christmas cookies on our blog.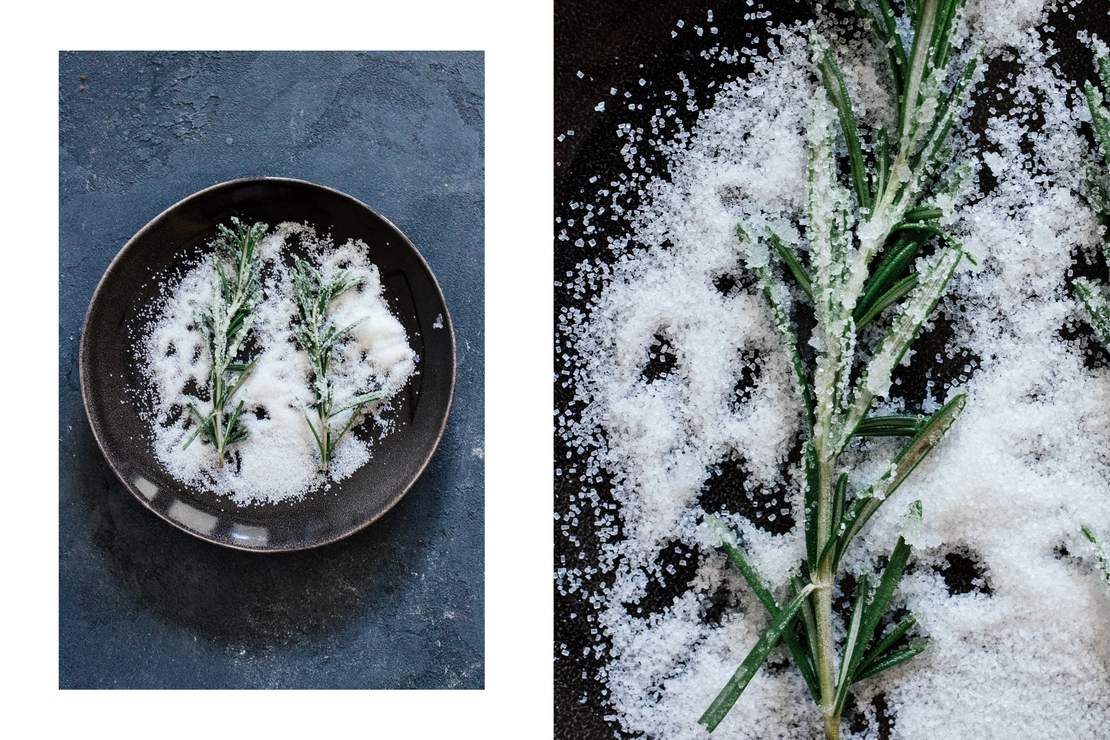 Hot Wopfel
Ingredients
200 ml (0.85 cup) warm unfiltered apple juice
4 cl vodka
0.25 apple
5 fresh cranberries
2 small branches rosemary
2 tbsp sugar
optional: ice cubes
Instructions
If you want to serve the wopfel warm, heat the apple juice in a small pot.
Add vodka to a glass. If you want to serve the wopfel cold, you can now add ice cubes.
Fill up your glass with (warm or cold) apple juice.
Wash and quarter an apple. Cut into slices and add the slices and the cranberries to your drink.
Spread the sugar on a small plate. Rinse branches of rosemary under hot water, shake off the water, and roll in sugar, which will now stick to the rosemary. Finish your drink by adding those small branches.