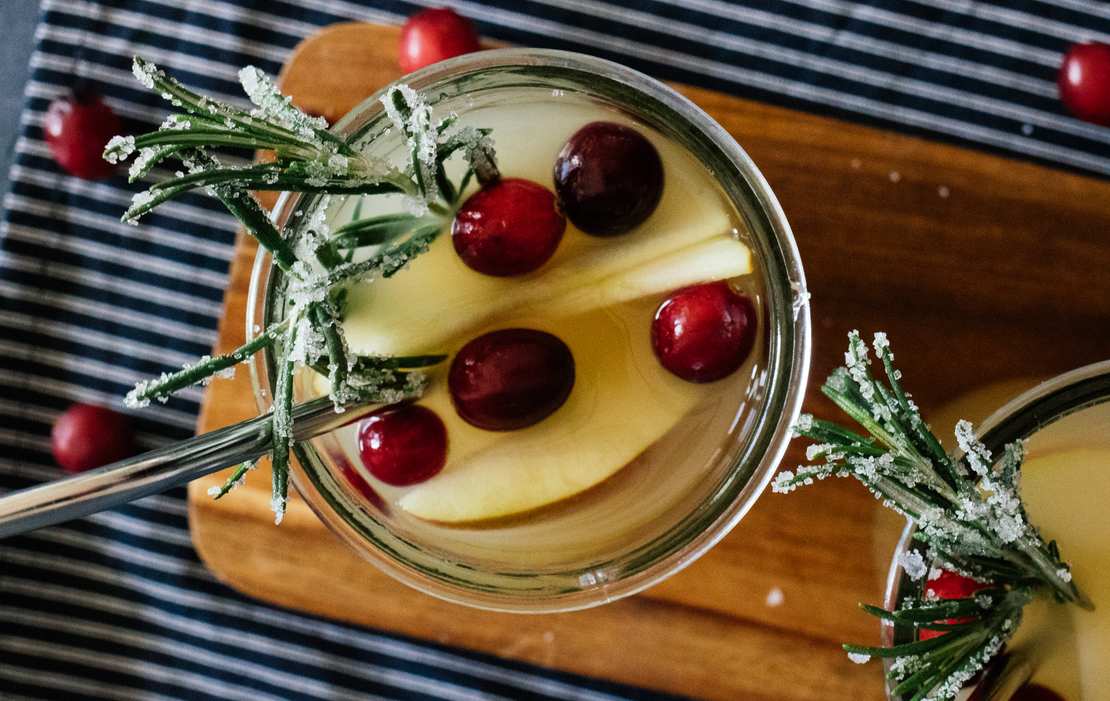 It's time for a drink in this year's Christmas Menu. We couldn't decide whether we'd like a cold or warm drink accompanying all this food. And since we couldn't decide for ourselves, you have to make the decision! So you can serve this Christmas cocktail warm and cold.
Be careful with the apple juice and better choose an unfiltered juice, since cleared apple juice is often not vegan because it gets cleared with the help of gelatine.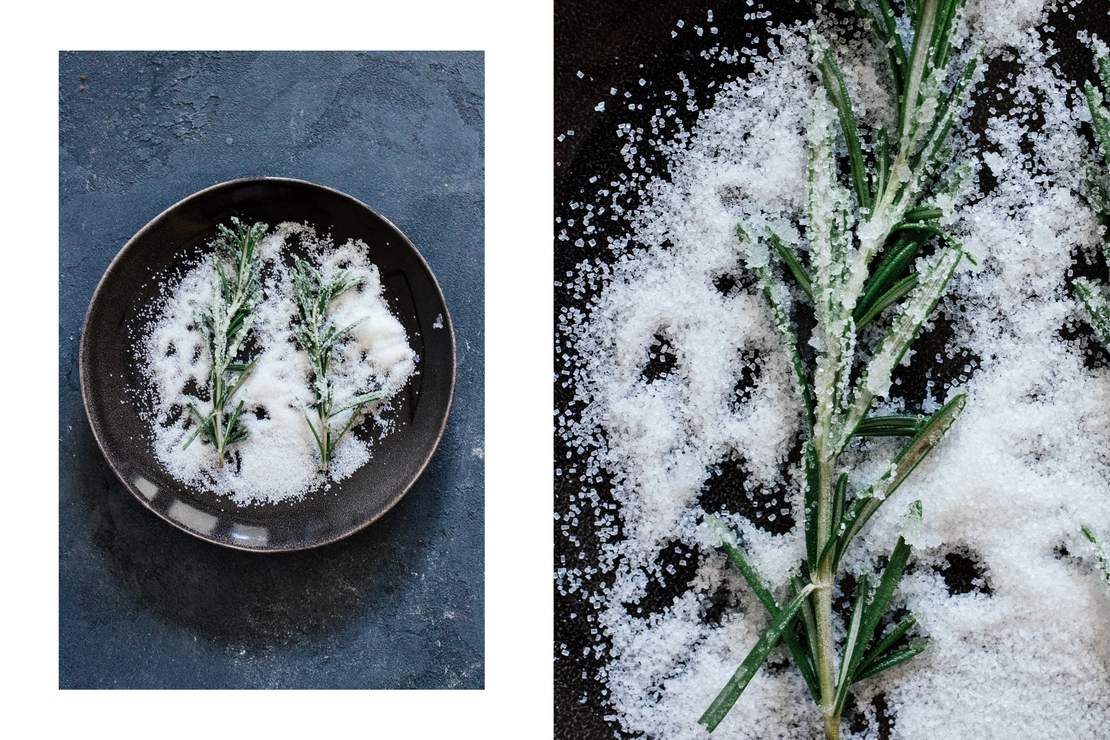 Hot Wopfel
Ingredients
200 ml (0.85 cup) warm unfiltered apple juice
4 cl vodka
0.25 apple
5 fresh cranberries
2 small branches rosemary
2 tbsp sugar
optional: ice cubes
Instructions
If you want to serve the wopfel warm, heat the apple juice in a small pot.
Add vodka to a glass. If you want to serve the wopfel cold, you can now add ice cubes.
Fill up your glass with (warm or cold) apple juice.
Wash and quarter an apple. Cut into slices and add the slices and the cranberries to your drink.
Spread the sugar on a small plate. Rinse branches of rosemary under hot water, shake off the water, and roll in sugar, which will now stick to the rosemary. Finish your drink by adding those small branches.