Vegan Gravy made of Veggies
Do not underestimate the meaning of sauces! Just imagine a dinner situation, or actually any eating situation. There you are, putting more and more food on your table. Potatoes, rice, veggies, dumplings or whatever. And then you pour sauce on it and realize: This sauce is no good at all. So what now? You either have to eat some food that's not tasty anymore or get another plate with dry food. This is why sauces are the secret key point of a dish and the reason why you should always have some true, tasty basic sauces recipes – just like this vegan gravy.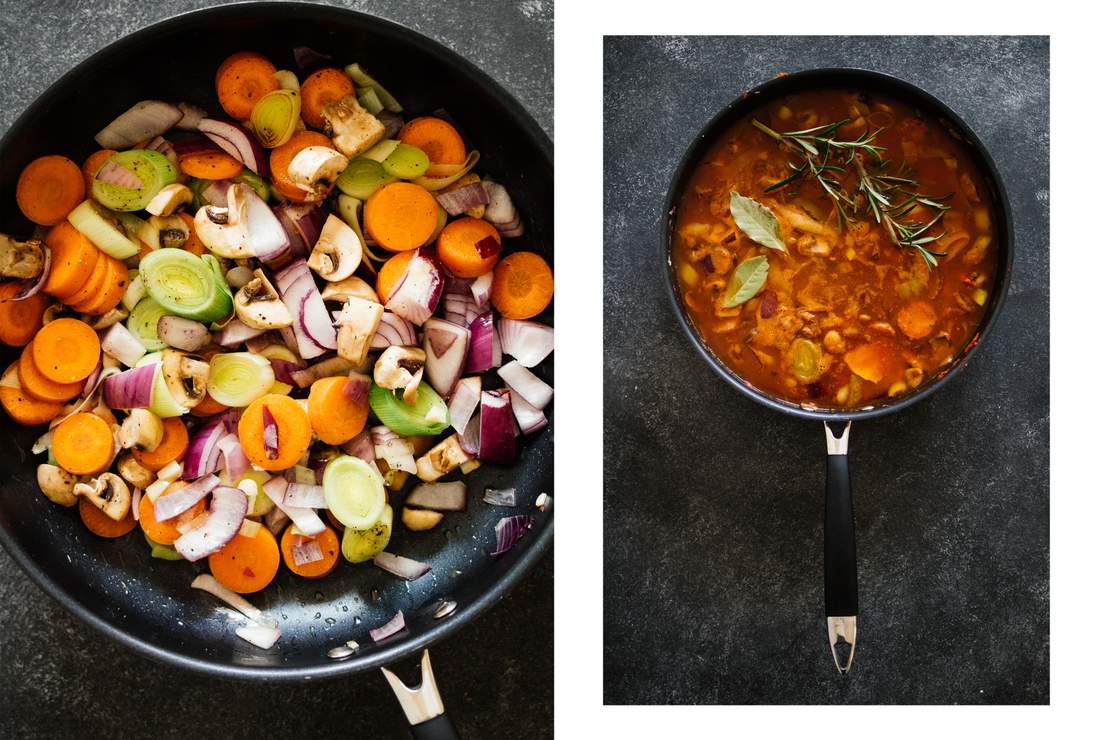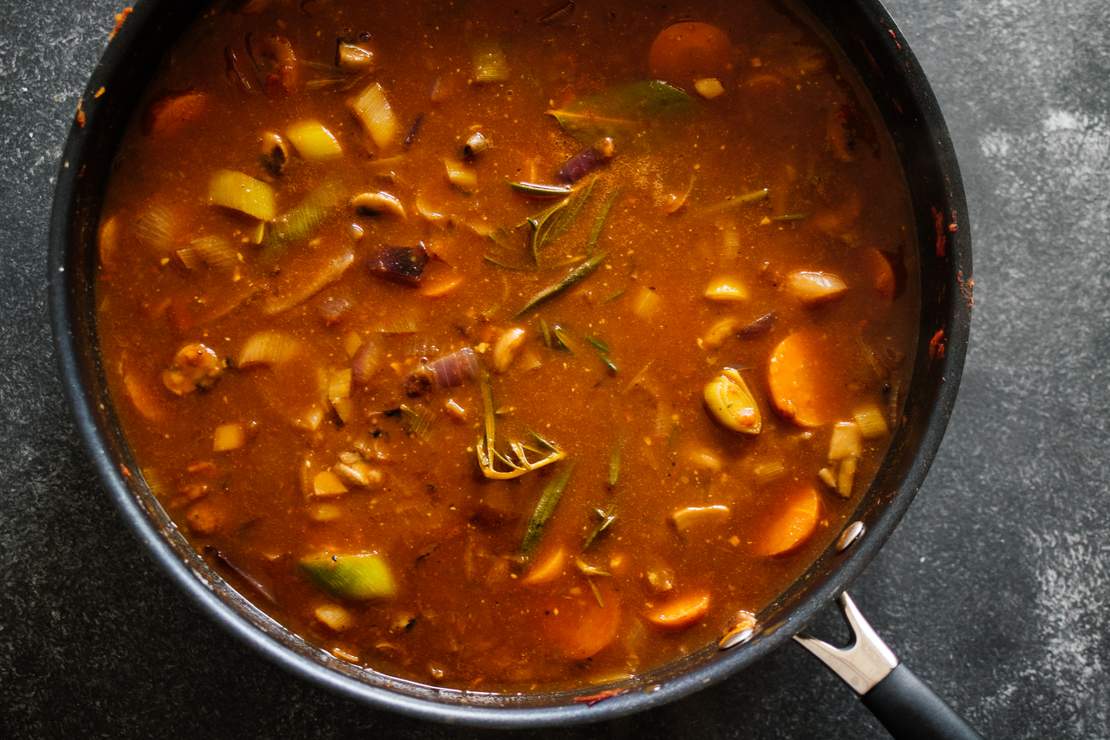 Vegan Gravy made of Veggies
Ingredients
1 red onion
1 garlic clove
2 carrots
3 mushrooms
0.5 leek
plant-based oil
1 pinch of sugar
2 tbsp flour
2 tbsp tomato paste
50 ml (0.2 cups) vegan red wine
750 ml (3 cups) veggie stock
2 branches of rosemary
2 bay leaves
1 tsp mustard
1 tbsp soy sauce
1 tbsp sugar beet syrup/agave syrup
Instructions
Peel onions, garlic and carrots, clean mushrooms and remove the outer layer of leek. Cut everything in pieces. It doesn't have to be accurate since we use it for taste only.
Heat up some oil in a large pan and gently roast veggies, season with salt, pepper, and a pinch of sugar. Let it roast for 5-10 minutes until veggies are soft.
Add 2 tbsp flour and 2 tbsp tomato puree and let roast for 1-2 minutes. Afterward, deglaze with vegan red wine and fill up with veggie stock.
Time for seasoning! Add rosemary, bay leaves, mustard, soy sauce, and sugar beet syrup. Let simmer for 5 minutes.
Take out a large pot and a colander and put your sauce in it, scoop by scoop. The veggies get filtered, and you will get all the gravy in your pot.
Let the sauce simmer for at least 5-10 minutes or until you get the texture you'd like.
Time to season again. Use salt, pepper, sugar, red wine, mustard, soy sauce, or sugar beet syrup/agave syrup to create the taste you like.
Don't throw away the veggies from the colander! You can easily put them in a food processor and add coconut milk or soy cream to get another sauce out of it!