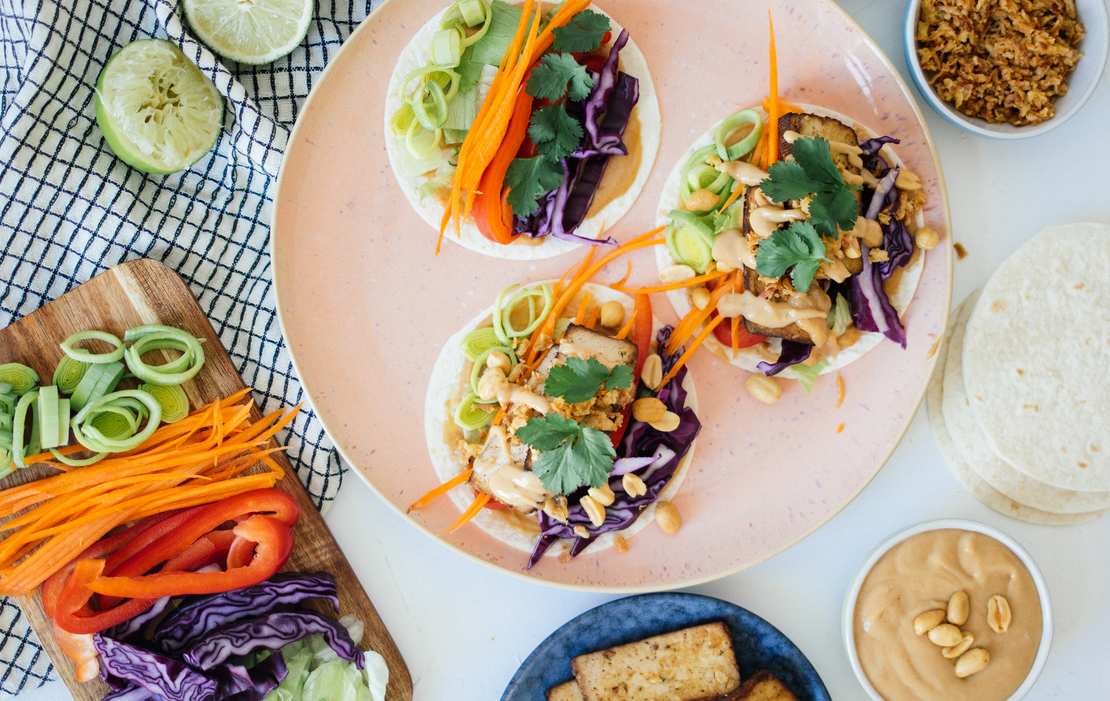 Vegan Thai Tacos with Peanut Sauce
We have a soft spot for tacos and love to experiment with them. Besides classics such as fish tacos (vegan, of course!), tostadas or taquitos, we also serve Korean tacos, ramen tacos, chanterelles tacos or even chocolate tacos. You can find all our taco recipes here.
Since we got a little far down the fat-taco-lane last times (speaking of deep-fry-parties!), we decided to start all over fresh and healthy this time. A lot of veggies, cilantro, peanut tofu and peanut butter dressing (oh, there comes the fat again!). We could eat those tacos all day long, since it feels like a thai rice noodle salad… just in a taco. And how could you say no to that?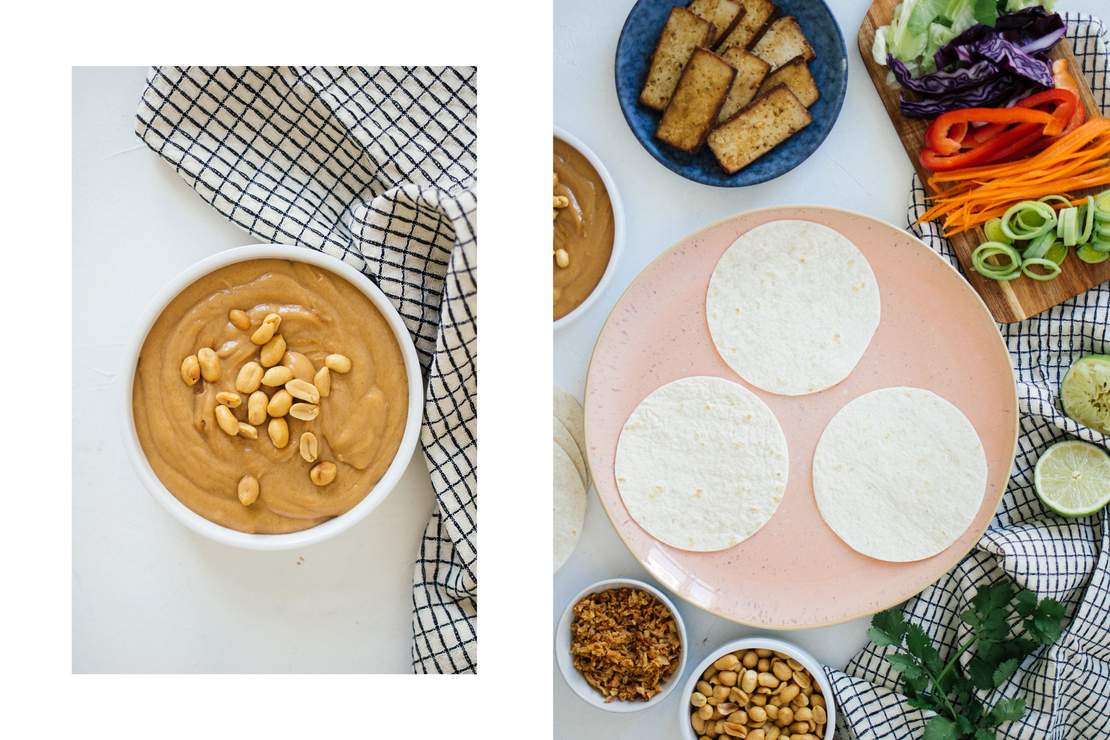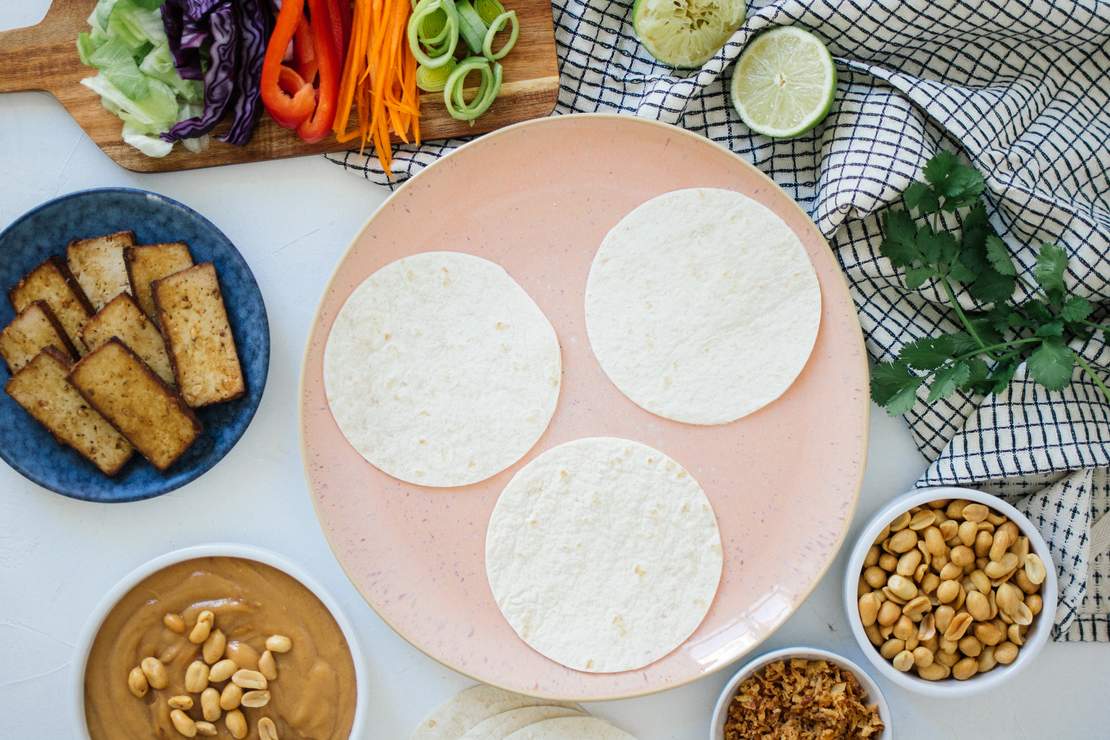 Vegan Thai Tacos with Peanut Sauce
Ingredients
6 soft tacos
1 peanut tofu
1 red pepper
2 carrots
1/2 iceberg lettuce
1 chunck of red cabbage
1 leek
cilantro
roasted peanuts
roasted onions
ALSO
FOR THE DRESSING
4 tbsp peanut butter
1 tbsp soy sauce
1 tbsp agave nectar
1 tsp lime juice
water
Instructions
Cut peanut tofu in thick slices and roast them crispy from both sides in a pan with sesame oil.
Wash veggies. Cut pepper, leek, iceberg lettuce and red cabbage in thin stripes. Peel and julienne carrots. Roughly chop your cilantro.
Let's get your peanuts roasted in a pan, but don't use any more oil for that. They will roast without any oil perfectly, just take care that they do not burn.
Mix together all dressing ingredients except for water. If you did so, pour water in little by little until you get the best texture. It should be creamy and not too liquid.
Take a taco, spread some peanut butter dressing on it. Add veggies and tofu and finish up with some more dressing, roasted peanuts and roasted onions.
More Taco Tuesday - Vegan Taco Recipes