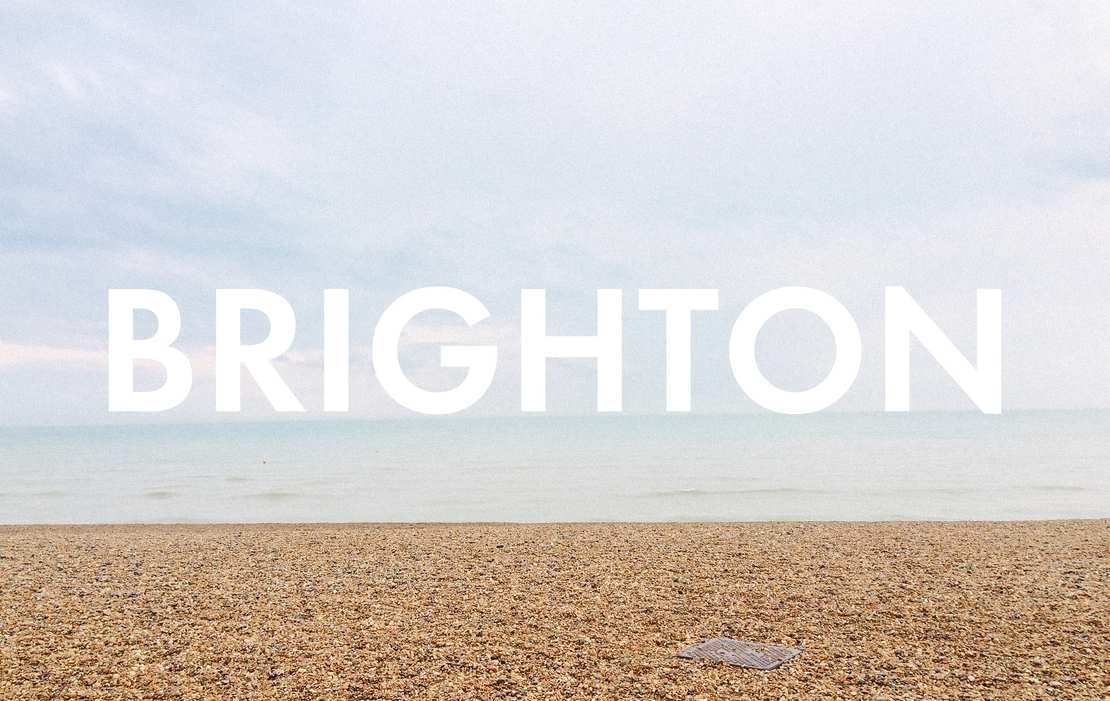 How to Eat Vegan in Brighton: Our favorite restaurants
Z&J Traveling: Even when traveling, we spend most of our time eating and want to share this with you, too. You want to know where to eat vegan in Barcelona, Athens, and Copenhagen and what to not miss in New York City, Lisbon or Mallorca? Check out all of our travel guides here.
The perfect place for a weekend trip! Gain 5 pounds in 2 days? Everything's possible in Brighton! I just heard good stuff about Brighton before my trip, but once I got there, it still suprised me. The hard facts: Such a beautiful, small town at the sea (you HAVE to ride the rollercoaster on the pier) where everything is in walking distance. You can see the sea from so many points of the city. Jealousy-level increasing. "It's one of the vegan-friendliest cities, if not the most vegan-friendliest place" turned into "WAAAH, THERE REALLY IS EVERYTHING IN VEGAN HERE!" You can't even eat as much as you'd like. Vegan sausage rolls here, vegan English breakfast there and if you don't look twice, you'll find yourself with a vegan Oreo ice in your hand, even though your stomach is nearly exploding. But well, that's what holidays are there for, right?
Terre à Terre
I nearly turned mad at this place – the best way. On the menu, you'll find many vegan dishes or vegan options for the vegetarian ones. We tried to eat as much various dishes as we could. Vegan starter plate? Don't ask me what was on there exactly, but it was a lot of fried stuff and a lot of yum. Totally fluffy gnocchi will now be the measure in all gnocchi-matters and as grande finale they served more-than-delicious churros with melted chocolate and vodka cherries.
Wai Kiki Moo Kau
English breakfast is not everyone's favorite, but for those of you enjoying it, i recommend "Wai Kiki Moo Kau". They offer the classic breakfast with baked beans, toast, vegan sausages and so on but also pancake stacks , wraps, burritos, bagels and burgers. For nearly every vegetarian dish, they offer a vegan option. And if you're in this area once, don't leave to soon, because there are tones of other great vegan places and great second hand shops around.
Gelato Gusto
Gnaaarr. Do I read "Vegan Oreo Crunch" on the sign? That's kind of the English translation for "Come on it, guys!" And no, it doesn't end with oreo crunch, there's also vegan salted caramel ice cream, tons of sorbet and even more! The ice is so creamy that you cannot stop eating, even if your tummy says so. Just one more spoon, please!
VBites
Some of you might know "VBites" already, because you can buy products of the brand in stores. They produce alternatives for cheese and meat, that turn into dishes at the cafe. Brazenly (in reality it's so smart) they put a freezer with all products at the counter, so if you like what you've eaten, you can take it with you directly! Great!
Infinity Foods & Infinity Foods Kitchen
Infinity Foods follows a similar concept as "VBites", but this time it's two separated stores and one of them is "just" a normal organic food store. You'll get all kinds of vegan stuff here and I recommend to step by the "bakery" in there, where vegan scones, pizza and cinnamon rolls are waiting just for you. For those of you, who prefer to eat in a real cafe: There is an associated bistro just a minute away, where you'll get breakfast, scrambled tofu, snacks and cakes.
Unfortunately I didn't make it to: Bombay Aloo, Prince George, Food For Friends, Moonstone, Iydea