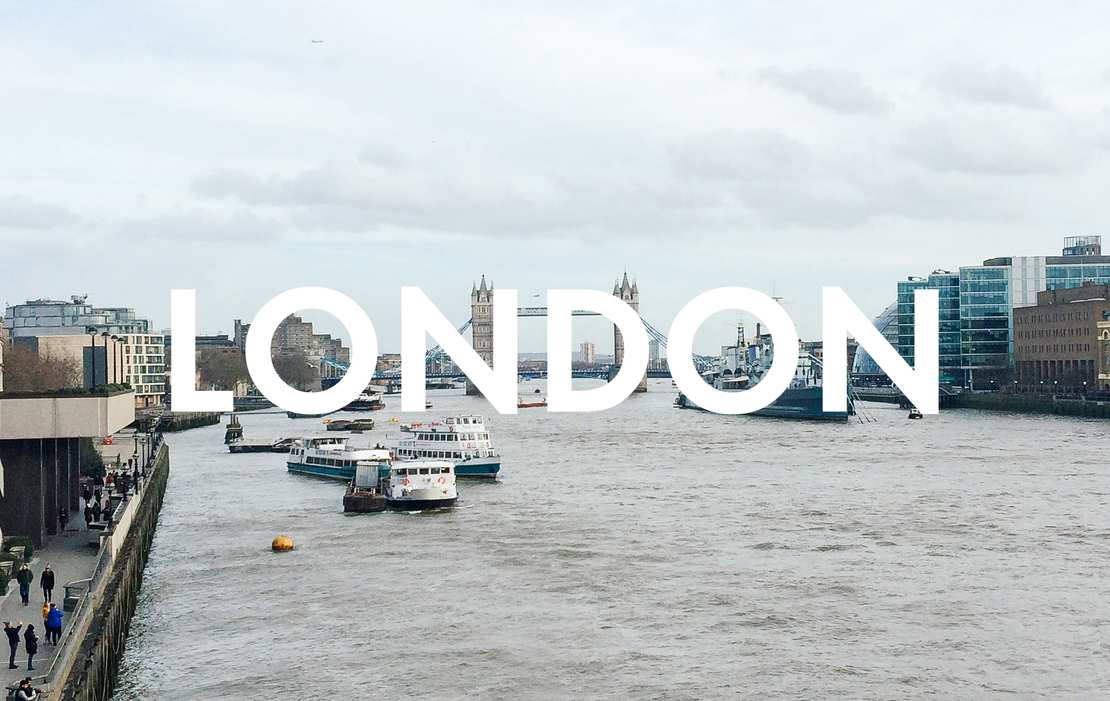 How to Eat Vegan in London: Our favorite restaurants
Z&J Traveling: Even when traveling, we spend most of our time eating and want to share this with you, too. You want to know where to eat vegan in Barcelona, Athens, and Copenhagen and what to not miss in New York City, Lisbon or Mallorca? Check out all of our travel guides here.
London, the little sister of New York. New York is a vegan food paradise. Julia told you everything about her trip to New York last year, when she tried all the yummy vegan stuff. And yes, it was definitely cheeky to show us all that fancy shit. So in March Isa traveled to London, the little sister of New York. I made a lot of research some weeks before and recognized quite fast, that London is like vegan european heaven. A shop for fried vegan chicken fingers? Hell yeah! Vegan Freak Sheaks? Come to me!! So if you follow us on Instagram, you may have seen some of the spots Isa visited. She promised to write about all the stuff she ate, so here are all the information and recommendations for you, friends!
PS: The first spot in this article is written by Julia. She went to London in summer last year. So she began this guide and Isa added her spots in April 2017. We will upgrade this list each time we will visit London, yay!
Coach & Horses
There are a few pubs in London named "Coach & Horses", but this one is the only (and I think even London's first) vegetarian-vegan pub in town. Whoo! Don't worry about the typical pub atmosphere – it doesn't lose any charm and it doesn't try to look "healthy" or whatever. You'll find a large bar, many tables, aaaand… vegan Fish'n'chips! They roll tofu in algae and serve it with chips (so surprising!) and peas (so healthy!) and that tofu tastes suspiciously of fish. It was the best! Order some beer (but be carful, I think not all English beers are vegan). And then just lean back and be happy.
Canvas Café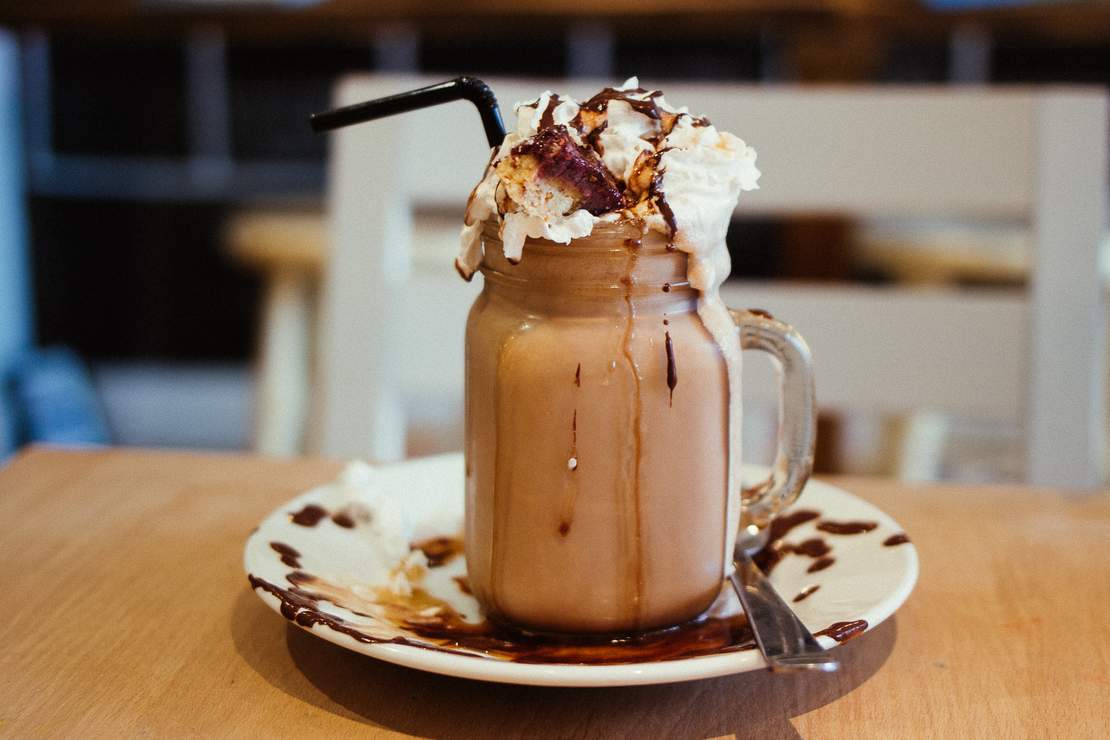 You may heard about the freak shake hype the past months. We are not big fans of these billions of calories, cause well, it's just too much. But I never tried one before, so I gave them a chance at the Canvas Café. Actually it's an omnivorous café but they serve vegan freak shakes. I ordered a vegan Mocca Freak Shake and it was quite good. It was a bit like a frapuchhino and was not served with donuts, brezels, ice cream or other stuff. I really liked that! The Canvas Café also serves other stuff that is really healthy, so go and visit it!
Club Mexicana
The Club Mexicana is a higher-priced restaurant that serves vegan, mexican food. The food is good but you need a lot of money to get sated. You can find the Club Mexicaana also at the weekend at The Night Market and every day at the Street Food Market in Camden. Yay!
Eat Chay
The two lovely people of Eat Chay texted the first day I was in London and they asked me to come over. That was really lovely, cause I already planned to visit them, haha. They serve vegan Banh Mi Baguettes and you can choose the patty. We visited them at Bricklane Market and thied their black bean patty, so yummy!
Mildreds
The Mildreds is a very famous restaurant for vegan and vegetarian people in London. So we had to wait some time until we found a table. We tried the vegan Classic Burger, some starters and ordered also some sweet potato fries. Everything was very tasty but DAMN these fries are SO GOOD. Really: world class!
45 lexington street (Soho) & 9 jamestown rd (Camden) & 200 pentonville rd (Kings Cross)
The Gallery Café
At the Gallery Café you get vegan Full English Breakfast and english Porridge. Both was very yummy and also the coffee was really good. They also serve croissants and sandwiches, we have to try next time. Definitely a very good spot for breakfast.
Temple of Seitan
Temple of Seitan is the first vegan Fried Chicken Store in the world. So guess what, it was on top of my list. And I was so curious to try their vegan butterfingers! And you know what, they are the SHIT. Really. It's so delicious! I've never tried a meat subistitute that's so tasty. You have to bisit this place!
Yorica
At Yorica you get vegan waffles, ice cream, milk shakes and frozen yogurts. We ordered vegan frozen yogurt with waffles and popcorn and it was really, really yummy!
Rawligion
The Rawligion is a nice stop for a stop-off in the city center. They offer a lot or juices, drinks and snacks. We tried a raw chocolate bar and the black John Dee Drink. Both was ok.
The fields beneath
The fields beneath is a really small café at the tube station Kentish Town. Unfortunately they do not offer a lot of dfferent breakfast options but everything we chosed was really good. We tried a vegan sandwich with red cabbage and sweet potato and a coconut porridge. by the way: the fields beneath started as an omnivorous café and changed their concept last year. The media talked about it a lot.
Vantra Vitao
The Vantra Vitao is a really good spot if you are hot for salads, warm foods and raw cakes at the same time. They offer a big food buffet and you can choose what you like. You pay per 100g and get a wide range of salads and warm dishes. Very yummy and very fresh!
Vegan Hippo
I immediately fell in love with the Vegan Hippo. The Hot Dog I ate was so good, the staff was very charming and the whole store is so cool. I got more cheese than sausage on my Hot Dog and the black chocolate croissant was so yummy! Really, you have to visit this place!
BigV
We found BigV Burgers by accident when we visited the Borough Market. The offered 6 or seven vegan burgers with different buns, toppings and sauces. We ordered the Bacon Cheese Burger (guess it's made of rice paper) and it was quite good. They also serve their burgers at Broadway Market.
The Free From Bakehouse
.. well, this looks like chocolate heaven! We also found The Free From Bakehouse by accident at the Borough Market. They offer a wide range of vegan, raw or glutenfree stuff. We tried their Popping Rocky Road and it was just a dream. Really! This is everything you need and want for the rest of your life. DAMN!
Dim Sum's
When we went to Bricklane Market we found this store of Dim Sums. They offer them with different fillings like pork, beef and .. VEGGIES! Yes! I tried one and it was really yummy. But don't forget the sauces!
Total Organic Juice Bar
Yes, finally something healthy! You can't ignore the Total Organic Juice Bar when you are visiting the Borough Market. They offer so much different sorts .. wow! I tried a simple watermelon juice and was very luck to grab one. So refreshing!
Yum Bun
I really love Bun Bao Burgers. So the Yum Bun had it really easy with me. The tofu was fried, crunchy and SO good! And also the rest of the burgers was just too perfect. Thanks god for this Bun Bao Burger!
Grab one at Dinerama Market, Giant Robot or Hawker House.
Vegan Cookie Dough
I really like to eat raw vegan cookie dough. There is no way around each time I am baking some cookies or some friends are coming over. But I never tried them in a café of at a cookie dough bar, so it was time to do so when we visited the Camden Market. You can choose between different sauces and topping and it was really yummy and substantial. Oh yes!
Unfortunately we didn't make it to: Hummus Bros, Just F.A.B. and Redemption Notting Hill.