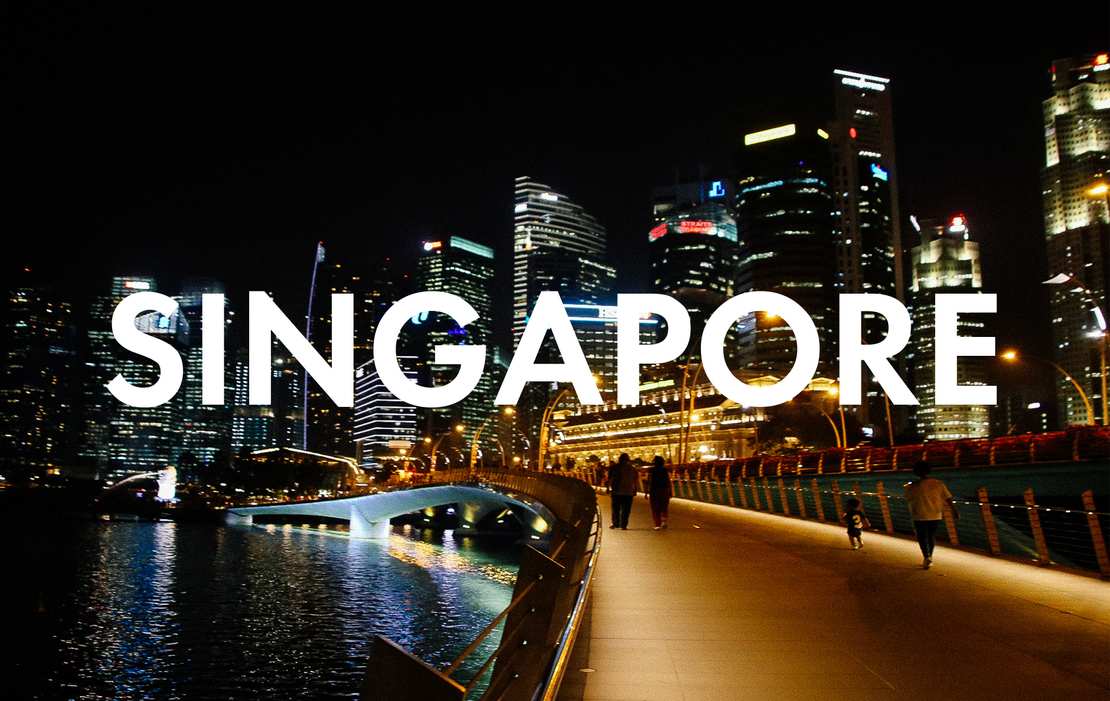 How to Eat Vegan in Singapore: Our favorite restaurants
Z&J Traveling: Even when traveling, we spend most of our time eating and want to share this with you, too. You want to know where to eat vegan in Barcelona, Athens, and Copenhagen and what to not miss in New York City, Lisbon or Mallorca? Check out all of our travel guides here.
Singapore is an insane city. And an exremely clean and safe place. Even chewing a gum is forbidden. UHA! Not that easy for a chewing-gum-addict like me. But I've found distraction in the wide varity of Singapores kitchen. Puuuh! Singapore represents a lot of different cultures and is divided in different districts. You're hungry for chinese food? Visit China Town! Hot for indian food? Let's go to Little India! But also in other districts you can find yummy food, especially cheap streetfood. Singapore is one of the most expensive cities in the world, so it's always good to have a a cheap option in mind. And you will deserve a yummy meal because visiting south-asia is always a hot experience. Taking a lang walk in Singapore is extremely exhausting, cause we are talking about temperatures way above 30° C/86° F. #realfeel45. To go by cab is very cheap and a good way to cool down for some minutes. Afterwards you can get almost everywhere some cold ice-teas, fresh fruits or ice-cream with sliced bread. OH YES! So let's talk a bit more about food and forget about the heat. I've collected some spots for you in Singapore where you can have some very yummy vegan food. Have a look at it now!
Lau Pa Sat
Lau Pa Sat is a bit like the indoor market "Markthalle 9" here in Berlin. It's a small food-paradise where you can find all kinds of cuisines. Indian, Italian, Turkish, Chinese, Japanese and a lot more stuff is here to satisfy your tummy. There are also a lot of vegetarian meals you have to try. In the vanguard: indian meals. Who'd have thought that? However, we tried spinach-naan with a lot of different sauces, samosas and fried onions and it tasted very good. Actually, we should have tried much more. But indian food is always so stuffing. Ah.. But it's a very cool place to try a lot of different trings, so go there and eat, eat, eat!
Pita Pan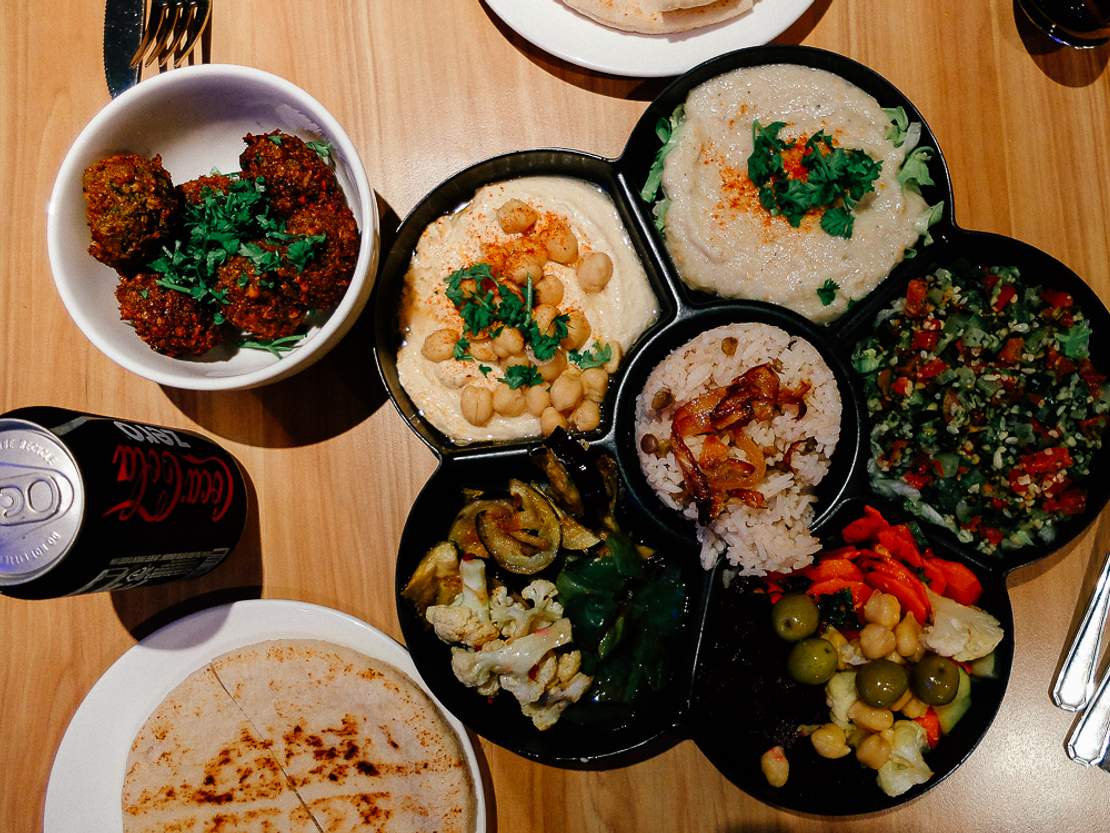 The location of the Pita Pan is extremely luxerious, in front of the Marina Bay Sands. It's a vegeterian restaurant and offers a lot of dishes around falafel balls and pita bread. We decided to try the Mediterranean Platter w/ Tabouleh, Falafel Balls, Hummus, Baba Ganoush, Mixed Pickles, Olives and Baked Pita. It was not really cheap, I guess we paid more than 30$ for that. The falafel balls were crunchy, the Baba Ganoush yummy, but the salad was unfortunately only ok. Every evening at 8pm and 9.30pm you can see, with your pita bread in the hand, the laser show that happens right infront of the store. That's a very nice spectacle you should not miss.
Bamboo Cake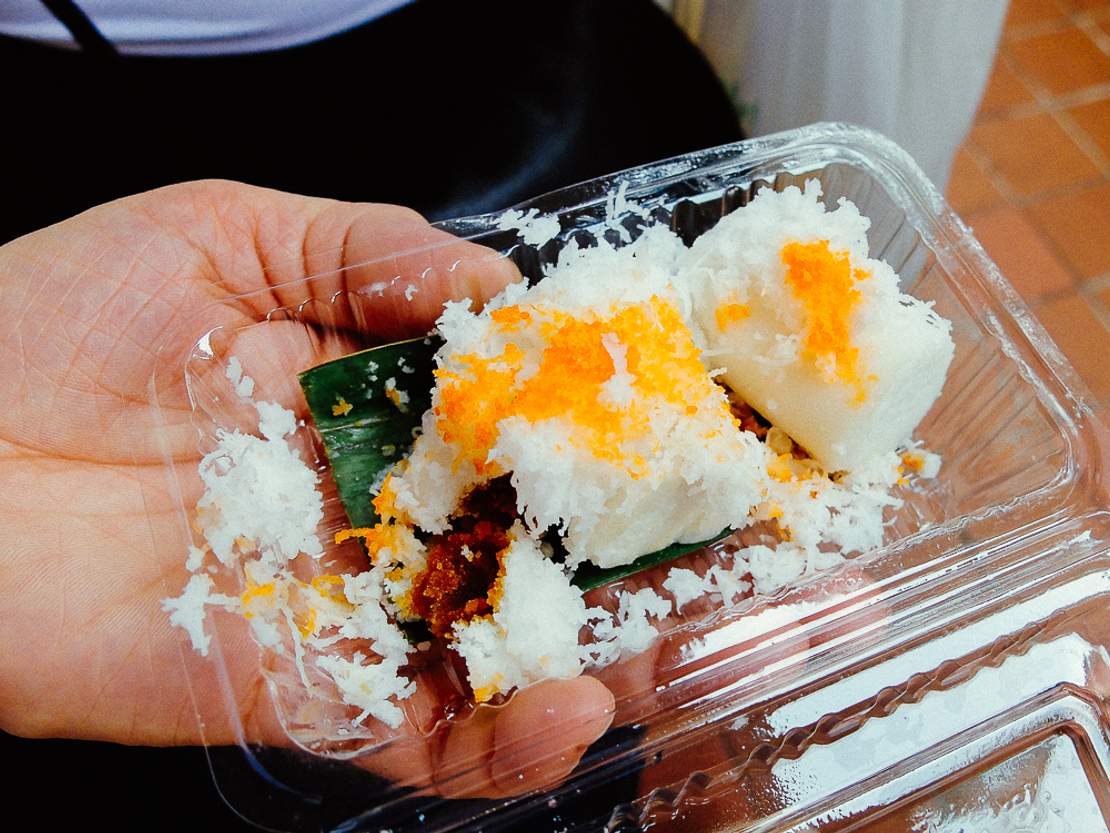 The China Town-Market is almost open 24/7. You can have fresh ice-tea or fruits to snack, or chinese food and sweets. We've found a small place where an old man formed this small Bamboo Cakes and sprinkled it with orange sugar. Weird isn´t it? The only two ingredients are coconut and sugar. How healthy can that be, uh? But they are tasty and will give you a strong desire to call you dentist. Autsch.
Little Saigon
The "Little Saigon" is located at Clarke Quay, the nightlife area of Singapore. Good to know: all the vegeterian meals are tagged and the cocktails are extremely expensive. I've tried some summer-rolls with mushrooms and a fresh, vietnamese salad. Both was very yummy. They also have some bowls, currys and streetfood-dishes you can enjoy and a nice view on the Singapore-River. And if you want to go out, the clubs are right around the corner.
Street Food in Little India
When you're around Little India you can find so many indian restaurants, it's wonderful! The indian cuisine is very familiar with vegetarian and vegan food, so it's easy to find some good stuff here. You should also have a look for the streetfood areas around here. We found a nice place and tried rice, with a variety of sauces, steamed vegetables, bread and other stuff. The meals are freshly made, so you can always ask for the ingredients. Indians normaly eat with their hands, so be prepared that there will be some amused views, if you can't handle it with your fingers. (like me..)
Durian Fruit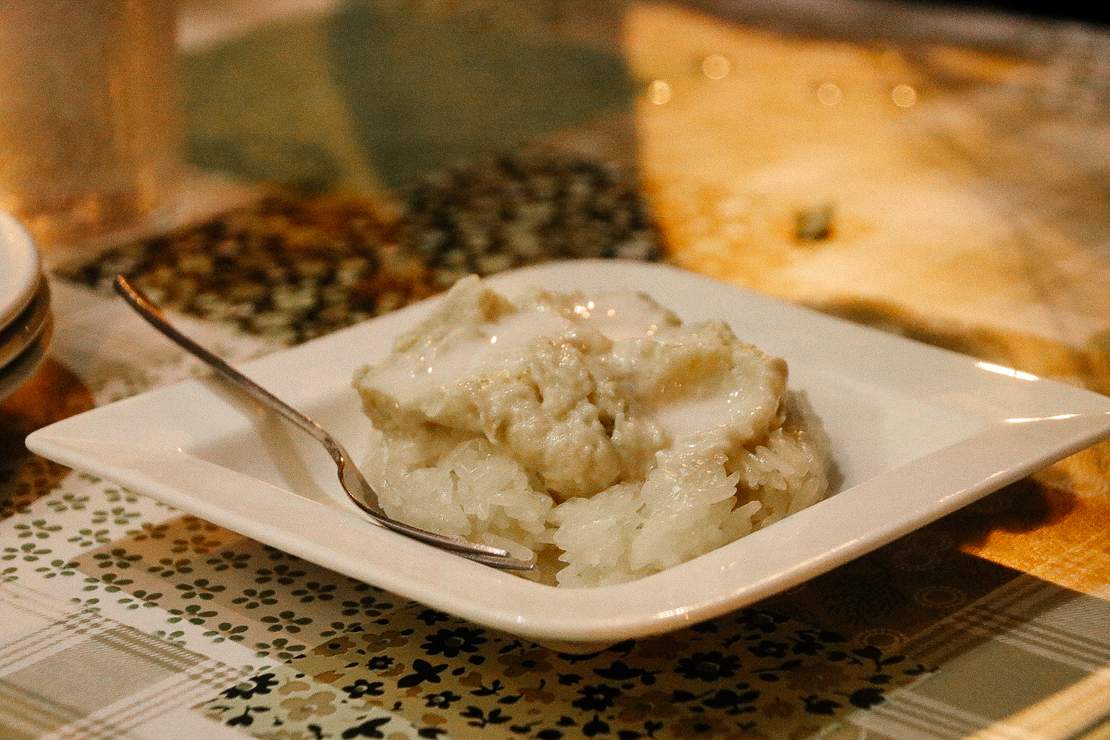 The nickname of the Durian is the "stinky fruit". Oh yes, not that sexy, but well… it's absolutely fitting. But give here a chance and try a bit of her. We ate the Durian with some fried coconut-rice and it tasted .. well.. a bit stinky? I really can't go for it, because it is just not my type of flavour. Particularly because it's a fruit and should taste fresh, sweet and just delicious. So even in hotels or parks it's forbidden to take a durian with you. So be careful with that fruit!
Bumbu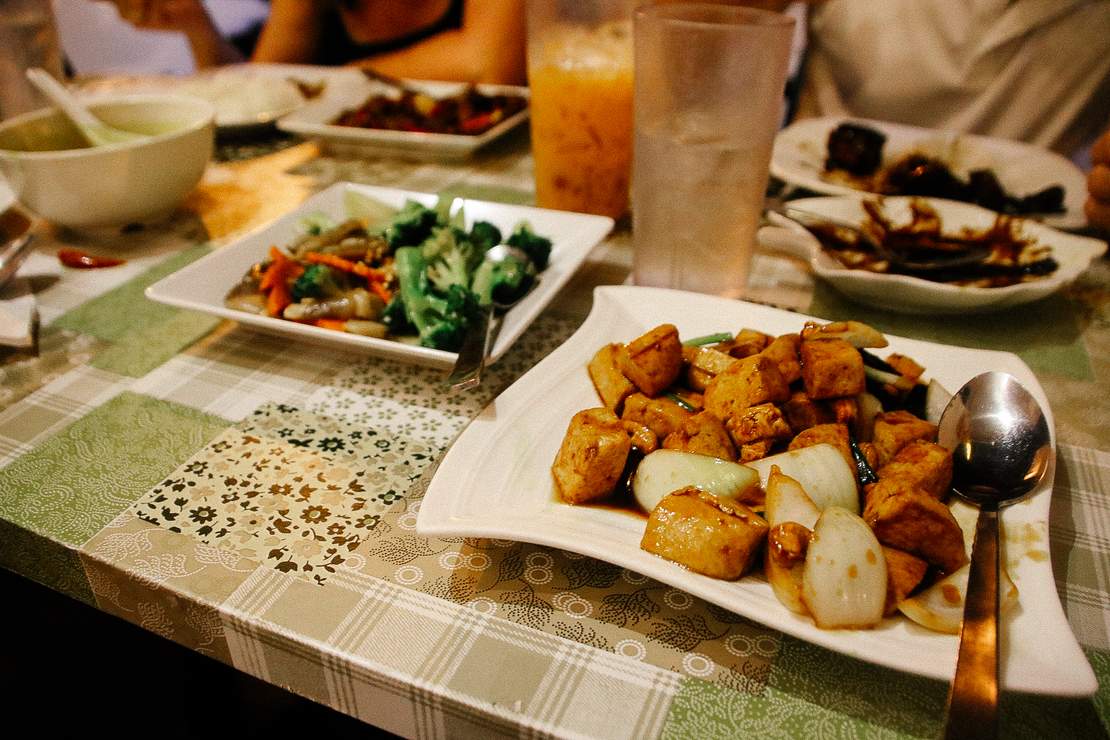 The "Bumbu" is a small restaurant near Arab Street. You can get here a few vegetarian dishes, a lot of dishes with tofu and some really yummy sauces. I've eaten some rice with tofu in cashew-sauce with some garlic-broccoli. That was very, very yummy! The dishes are very simple and you can build your on dish, if you want to. Also the omnivorous dishes were quite good, I've heard. So go for Bumbu! What a sweet name for a restaurant.
Unfortunately we did not make it to: Veggie Cottage Cafe, Loving Hut, Vegan Burg.