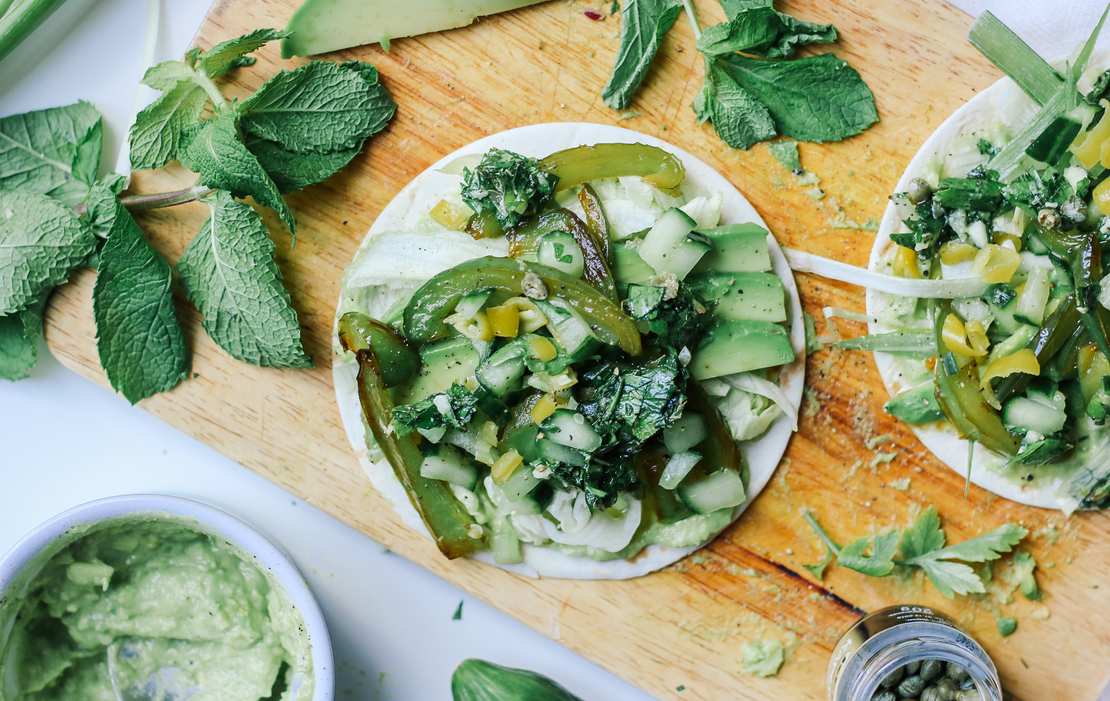 Vegan All Green Taco with Salsa Verde
We have a soft spot for tacos and love to experiment with them. Besides classics such as fish tacos (vegan, of course!), tostadas or taquitos, we also serve Korean tacos, ramen tacos, chanterelles tacos or even chocolate tacos. You can find all our taco recipes here.
It's going to be all green everything! We are having a small green party, so even our Tacos are filled green, greener and greenest. Let's combine green with green and green! This works perfect in summer with high temperatures, when you are actually not hungry at all. Cause this Taco is a light and healthy snack when the sun is killing it!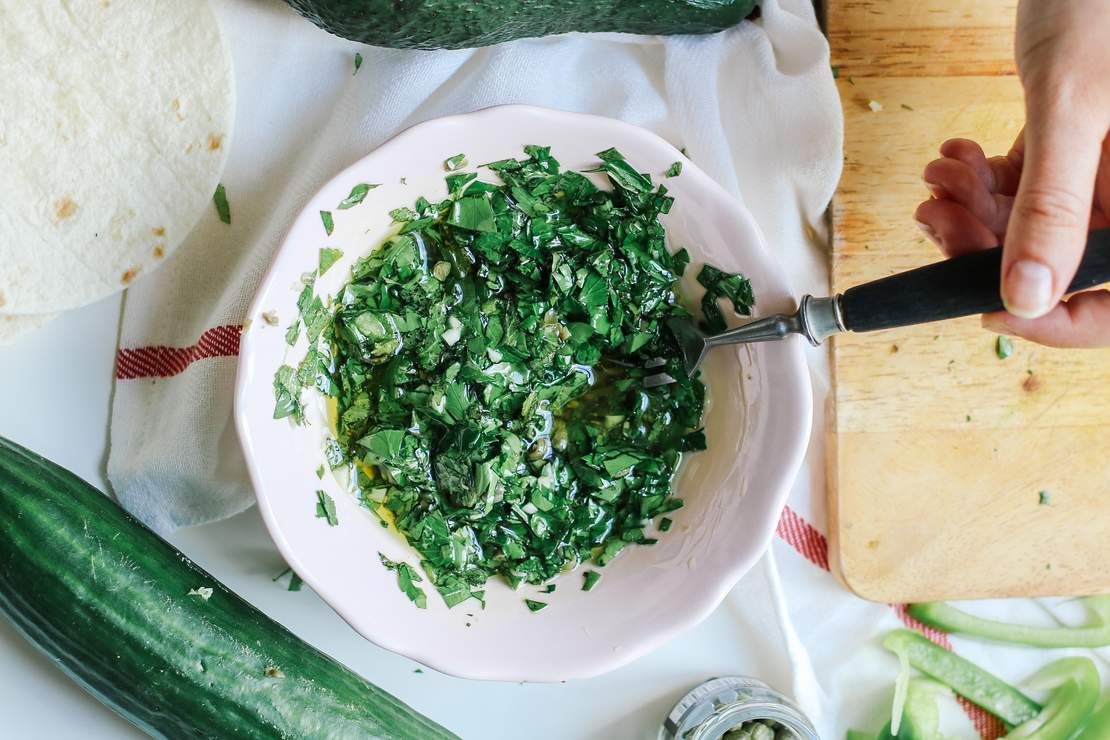 Vegan All Green Taco with Salsa Verde
Ingredients
6 soft tacos
2 avocado
1 cucumber
1 green pepper
3 green onions
FOR SALSA VERDE
1 bunch parsley
1 bunch mint
1 tbsp capers
1 garlic clove
1/2 lemon
olive oil
salt and pepper
agave nectar
Instructions
Cut green pepper in half, remove seeds and cut in slices. Let them roast in a pan with some oil. Caramelize slices with a nice shot of agave nectar and season with salt and pepper.
Cut green onions and one avocado in slices, and roughly dice a cucumber.
Mash your second avocado with a fork (of course you can also put it in a mixer). Afterwards stir in 1 tbsp oilve oil, 1 tsp lemon juice and season with some pepper.
For your salsa verde, simply chop capers, garlic clove, minz and parsley, but set aside some of the herbs for later. Mix everything in a small bowl and add about 5-6 tbsp olive oil. Season with salt, pepper and a shot of lemon juice.
Time for arranging your green taco. Spread some guacamole on it, then add all your beautiful green veggies and finish with salsa and some more fresh herbs.
More Taco Tuesday - Vegan Taco Recipes