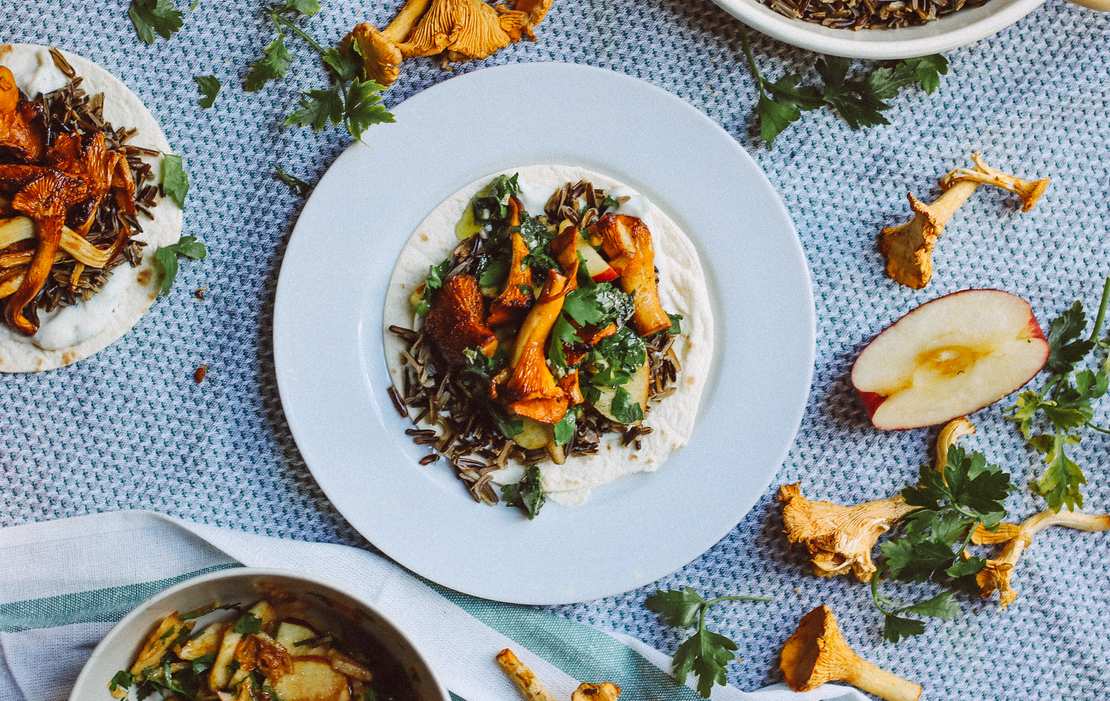 Vegan Chanterelle Tacos with Wild Rice & Apple-Salsa
We have a soft spot for tacos and love to experiment with them. Besides classics such as fish tacos (vegan, of course!), tostadas or taquitos, we also serve Korean tacos, ramen tacos, chanterelles tacos or even chocolate tacos. You can find all our taco recipes here.
Grab chanterelle while you can! Yes, it's still the season for chanterelle, so we should take advantage of that! At the end of October they will be gone for another year, so let's party with them on this Taco Tuesday together with some wild rice, a great apple salsa, parsley and a fresh dip.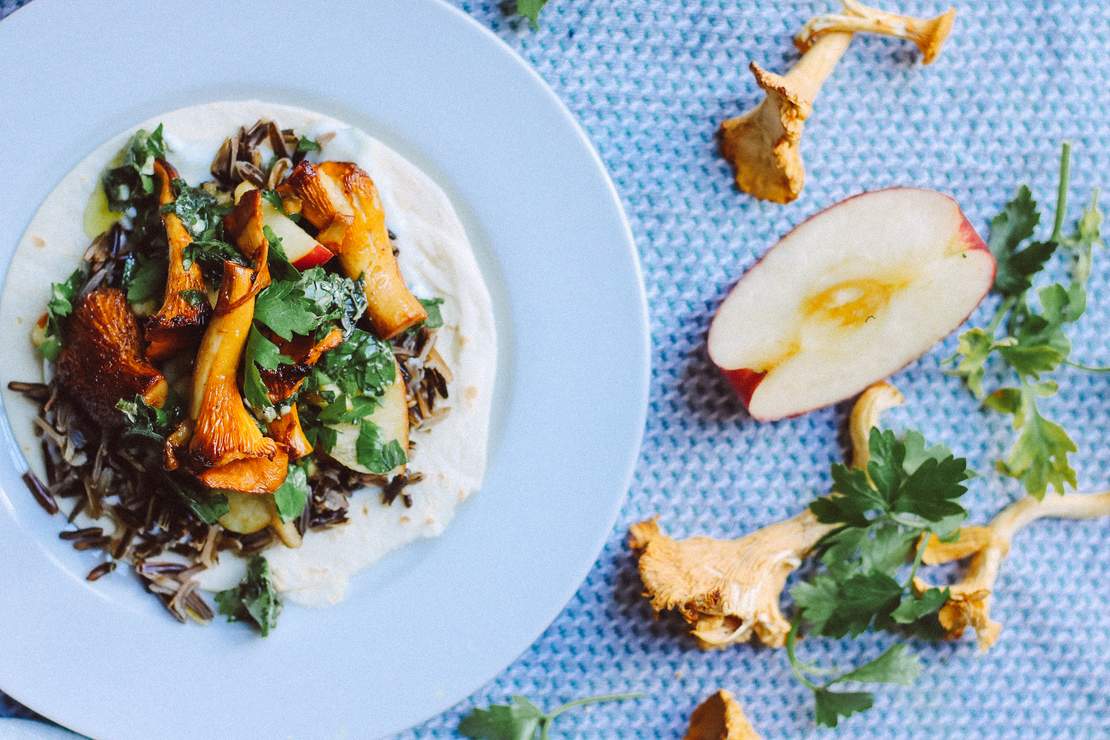 Vegan Chanterelle Tacos with Wild Rice & Apple-Salsa
Ingredients
6 soft tacos
300 g (10.5 oz) chanterelle
3 apples
1 small red onion
1 bunch of parsley
1 cup wild rice
250 g (8.8 oz) plant-based curd or yoghurt
1 lime
salt, pepper, cinnamon
Instructions
Take out a pot and add 1 cup of wild rice and 2 cups of slightly salted water. Bring to boil and let simmer until all water got soaked in by rice. Wild rice is more firm to the bite than normal rice, but of course not hard. So if it's still too hard, add some more water and let it simmer again until all water is gone.
Clean chanterelle, but do not wash them. Let them roast in a pan with vegan butter until soft, and season with some salt and pepper afterwards.
Wash apples, peel onion and finely dice both. Chop half of your bunch of parsley and mix everything together to get a nice salsa. Season with some salt, pepper, a pinch of cinnamon and some lime juice.
You can chop the other half of the bunch parsley and set aside for a moment.
For your dip, stir plant-based curd or yoghurt with some salt, pepper and the juice of 1 lime.
Time to party: Spread some dip on your taco and add wild rice, chanterelle, some more parsley and apple salsa. Yumm!
More Taco Tuesday - Vegan Taco Recipes