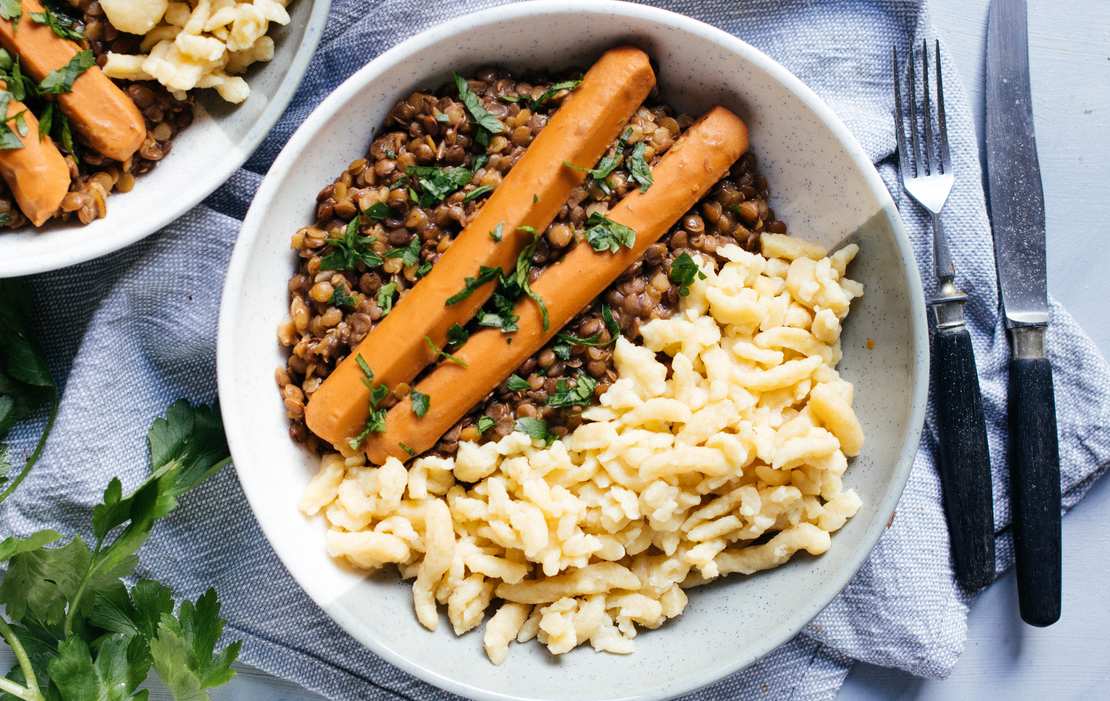 Vegan Lentils with Spaetzle (Swabian Pasta)
Some recipes have been cooked in my family for generations. For example, our smoked lentil soup, our marinated "swabian" roast, or baked apples at Christmas. My grandmother cooks these dishes; my mom cooks these dishes, and now I am cooking these dishes too - just fully plant-based. Another family recipe (and one of my favorites) is brown lentils with spaetzle and Vienna sausages.
The secret ingredient in all of these dishes is vinegar, which adds the characteristic "sour" taste. You can find vegan red wine vinegar at organic supermarkets (the regular ones are partially filtered with gelatin, so they are not vegan). Red wine vinegar is super important for this recipe, so please don't replace it with herbed vinegar or white wine vinegar. The same goes for the brown lentils ("in german Terllerlinsen"). If you use the right ingredients, the recipe is really easy and quick. You can find vegan spaetzle in organic markets (sometimes also in larger supermarkets), but you can also prepare homemade spaetzle. You can find our recipe below!
Best regards from my grandma, mum, and me!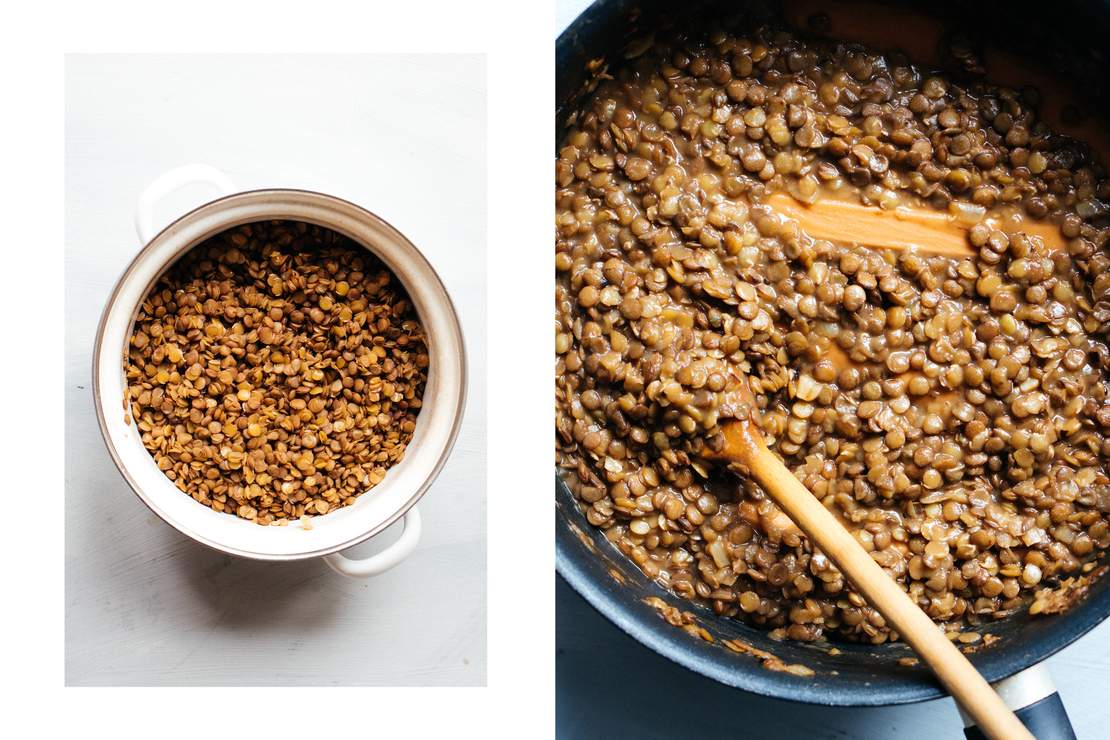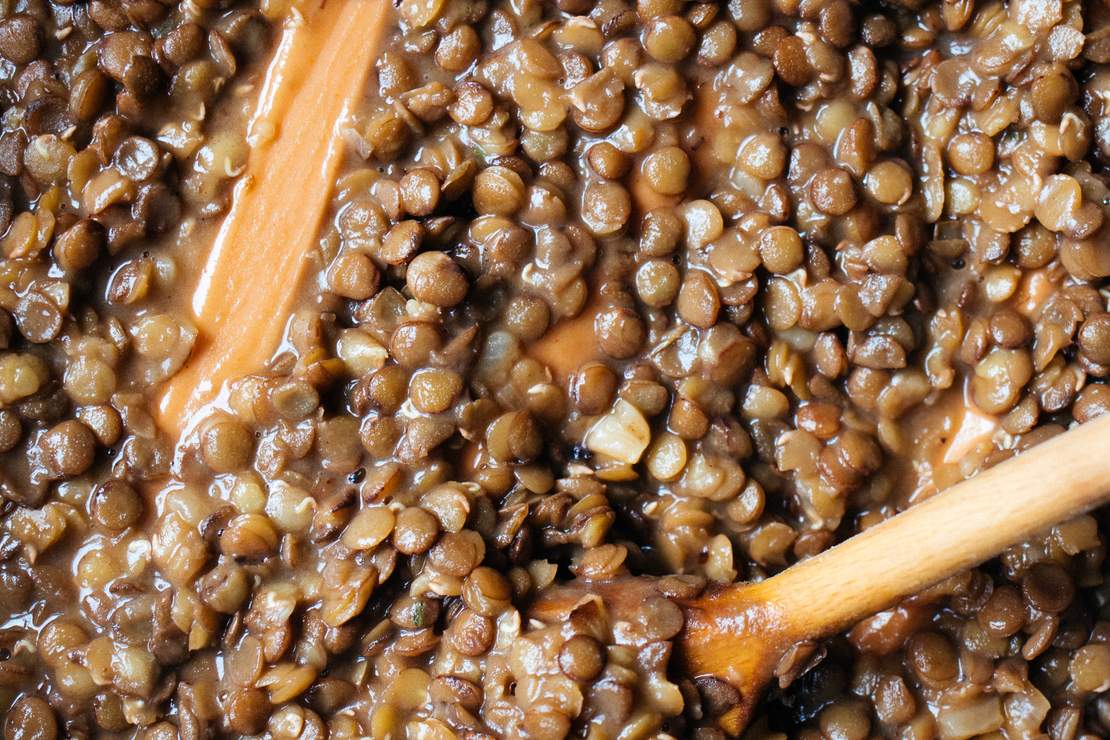 Vegan Lentils with Spaetzle (Swabian Pasta)
Ingredients
For the lentils:
400 g (2 cups) brown lentils
2 onions
4 tbsp flour
500 ml (2 cups) vegetable broth
vegan red wine vinegar
vegetable oil for frying
salt
Also:
4 vegan sausages
800 g (1.75 lbs) vegan spaetzle
fresh parsley for serving
Instructions
Prepare lentils according to package instructions (approx. 20-30 minutes). As soon as they're soft, drain and keep them in a fine sieve.

In the meantime, peel and finely dice onions. Cover the bottom of a pot with vegetable oil and fry onions until translucent. Add flour, stir to combine, and heat for approx. 2-3 minutes until the flour is turning a lot darker.

Deglaze with vegetable broth and add cooked lentils. Season with salt and red wine vinegar to taste – the lentils should taste quite sour. Add vegan sausages and heat for another 5 minutes over medium-low heat.

In the meantime, prepare vegan spaetzle according to package instructions.

Serve lentils with vegan sausages, spatzle, and chopped parsley.