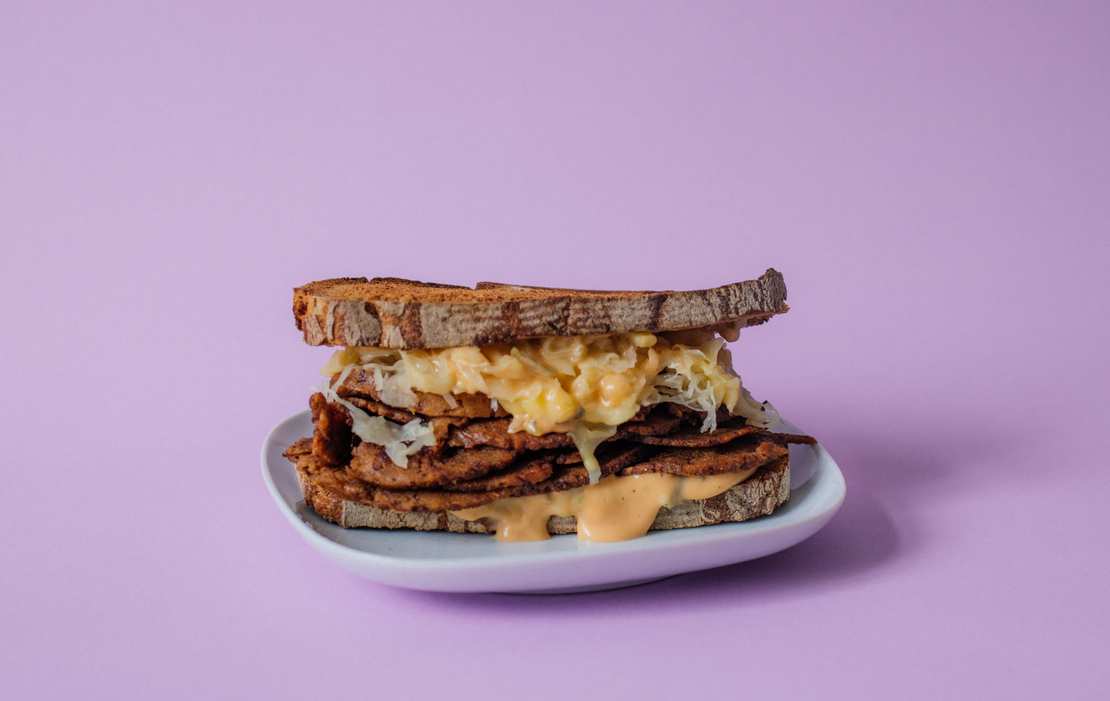 Sandwich Sunday: We love sandwiches, but unfortunately, most of the classic and famous ones are not vegan. This is why we're celebrating vegan Sandwich Sunday and present a new veganized classic sandwich each month. From Grilled Cheese Sandwich to Pastrami Sandwich – you can find all our vegan sandwich recipes here.
Whoop, we're finally back on Sandwich Sunday and today it will get really hearty and delicious.
Say hello to: Reuben Sandwich
About the how and why: As so often it's not 100% clear who invented this sandwich. Maybe it was in Nebraska where a hotel chef created a sandwich for Reuben Kulakofsky who regularly played poker in the hotel. The hotel eventually added the sandwich to the lunch menu, a hotel employee won a contest with the recipe and so it became famous. Or maybe it was Reuben Kulakosky himself who invented the sandwich. OR maybe it was Arnold Reuben from the famous 'Reuben's Delicatessen' who invented a 'Reuben Special' for the Broadway actress Marjorie Rambeau. Or, or, or.
What's usually on it: Take two slices of rye bread, corned beef, Swiss chese, sauerkraut and Russion dressing.
How we do it: Rye bread and sauerkraut are vegan anyway and since we did a vegan Grilled Cheese Sandwich we know how to melt this vegan cheese. So what about corned beef and Russian dressing? We can already warn you that this dressing became one of our favorites. The simple version is mixing together ketchup, sweet relish and mayonnaise so easy to be veganized. You can either buy vegan mayonnaise or do it at home with this recipe. So corned beef is left and 'unfortunately' neither Isa nor I have ever eaten it before so it was pretty difficult to develop a good recipe for it. Luckily we found this recipe from "sarah's vegan kitchen" that turned out so good that we just recommend it. You can find the original recipe here.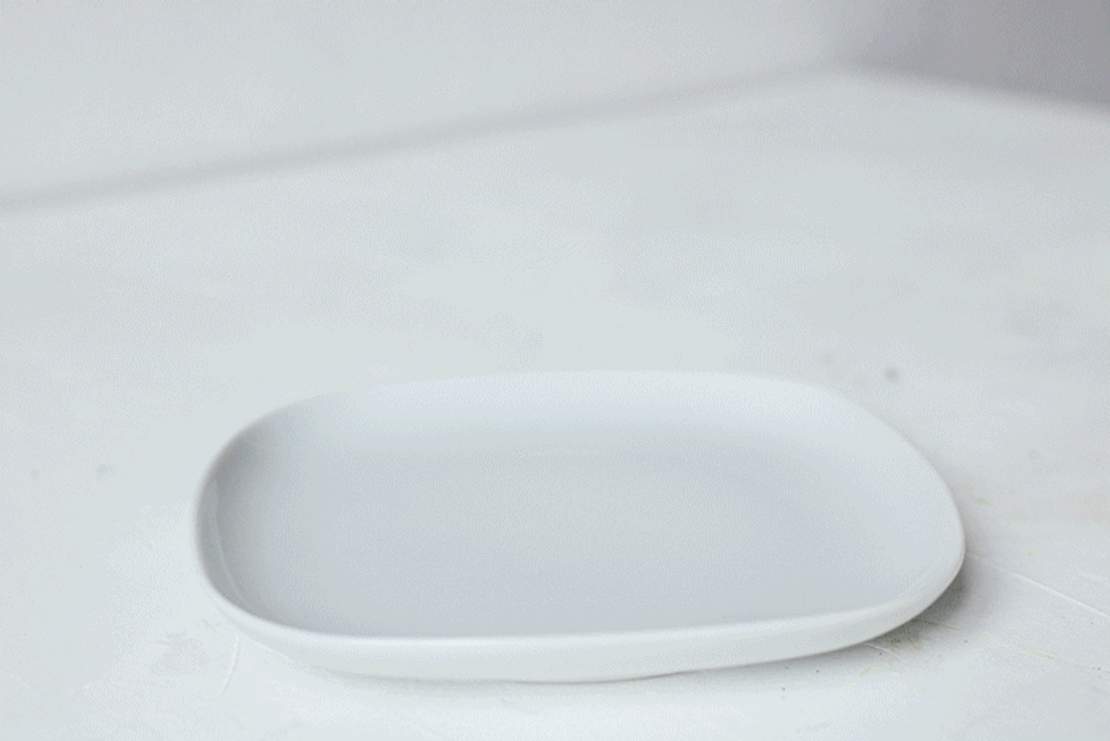 Vegan Reuben Sandwich
Ingredients
8 slices rye bread
8 slices vegan cheese
250 g (9 oz) sauerkraut
For Russian dressing:
100 g (0.5 cup) vegan mayo
3 tbsp sweet relish
2 tbsp ketchup
1 tsp vegan Worcestershire sauce
1 tbsp lemon juice
0.5 tsp onion powder
salt
pepper
For vegan corned beef:
200 g (1.5 cup) wheat gluten
100 g (3.5 oz) kidney beans
25 g (0.25 cup) nutritional yeast
250 ml (1 cup) vegetable stock
1 tsp maple syrup
1 tbsp tomato paste
1 tbsp Worcestershire sauce
1 tbsp soy sauce
2 tbsp mustard
1 tsp paprika
0.5 tsp onion powder
0.5 tsp garlic powder
0.5 tsp ground coriander
0.5 tsp ground cloves
0.5 tsp ground ginger
0.5 tsp cayenne pepper
1 tsp salt
1 tsp pepper
Instructions
Add wheat gluten, all spices and nutritional yeast to a bowl and stir to combine.
Add kidney beans, mustard, maple syrup, vegan Worcestershire sauce, soysauce, and vegetable stock to a measuring cup and blend with an immersion blender.
Mix together spiced wheat gluten and pureed kidney bean mixture with your hands or a rubber spatula, then form into a thick roll and wrap in aluminum foil.
Time to steam for approx. 1 hour. If you don't own any special steaming utensils, you can simply let some water simmer in a pot and place a sieve on the pot (but make sure the water does not touch the sieve). Add the seitan roll to the sieve and make sure to cover everything nicely so it can actually get steamed.
After an hour the seitan corned beef should be firm enough to get sliced. Remove the foil and let cool down a bit, then thinly slice it. Heat some oil in a large frying pan and fry sliced corned beef from both sides.
For the Russian dressing mix together all ingredients in a bowl and season with salt and pepper to taste.
Time to toast the slices of rye bread and spread some Russian dressing on it. Top with vegan corned beef and sauerkraut. You can either add the vegan cheese as it is or melt it in a frying pan before. Et voilà!
More Sandwich Sunday - Vegan Sandwich Recipes