Sandwich Sunday: We love sandwiches, but unfortunately, most of the classic and famous ones are not vegan. This is why we're celebrating vegan Sandwich Sunday and present a new veganized classic sandwich each month. From Grilled Cheese Sandwich to Pastrami Sandwich – you can find all our vegan sandwich recipes here.
Our second episode of the "Sandwich Sunday" series is devoted to one of our favorite sandwiches ever.
Say hello to: Bánh mì sandwich
About the how and why: Bánh mì is actually the Vietnamese term for any kind of bread. So today we're preparing a sandwich sandwich somehow. The French introduced their baguettes to Indochina (so also Vietnam) during the colonialism in the mid 20th century. The recipe was slightly adapted there, so you'll find rice flour in Vietnamese baguettes that makes it even crispier. In the beginning it was only eaten with pate spread on it but after some time more and more topping were added. Today it is one of the most popular street food dishes worldwide. After the Vietnam War many Vietnamese moved to the US or Europe and spread the love for Bánh mì.
What's usually on it: There are even several variations of a classic Bánh mì sandwich. Usually you'll find steamed and/or grilled pork, pork liver pate, pickled carrots and daikon radish, some cucumber slices and coriander on a crispy baguette. But often also mayonnaise, fish sauce, chili pepper slices or even chicken are added.
How we do it: You already see that this sandwich is quite diverse even though you'll recognize a Bánh mì sandwich unmistakably in taste and look. Some parts are already vegan or can easily by veganised - so let's tick off baguette, mayonnaise, pickled vegetables, cucumber and coriander. All that's missing now is this massive meaty part that we'll replace with: tofu. Simple as that. We've eaten this combination so often in Berlin, that we already know how crazy delicious this sandwich will be.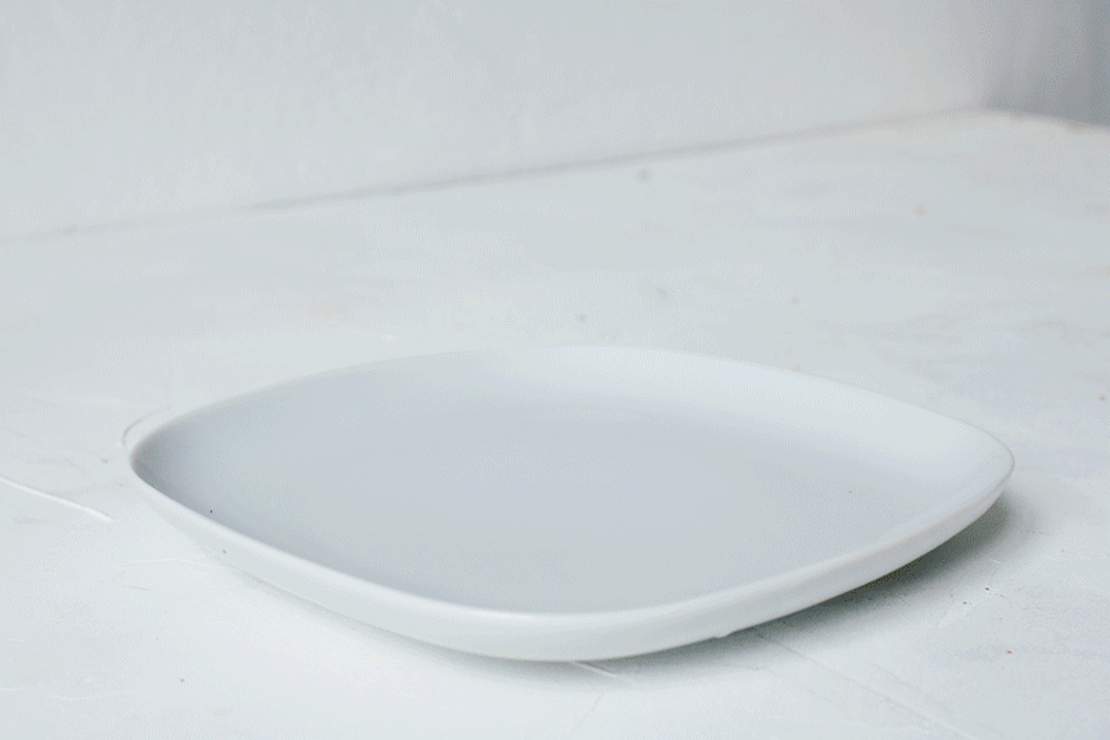 Vegan Bánh mì sandwich
Ingredients
1 fresh baguette
3 tbsp vegan butter
350 g (12 oz) fried or baked tofu
10 g (0.33 oz) cilantro
0.5 cucumber (sliced)
6 tbsp vegan mayonnaise
1 jalapeno (sliced)
Sriracha for serving
oil for frying
Marinating tofu:
2 tbsp olive oil
3 tbsp soy sauce
0.25 lime (juice)
2 tsp rice vinegar
1 tbsp maple syrup
1 garlic clove (finely chopped)
10 g (0.33 oz) ginger (finely chopped)
1 lemon grass stalk (finely chopped)
For pickled vegetables:
1 carrot
250 g (9 oz) radish
1 tsp salt
1 tsp sugar, plus
50 g (0.25 cup) sugar
100 ml (0.5 cup) white wine vinegar
100 ml (0.5 cup) water
Instructions
Peel carrot and radish and cut them julienne. Add to a bowl and season with each 1 tsp salt and sugar. Rub into the stripes until they get soft, approx. 5 minutes. Afterwards drain and rinse under clear water. Transfer vegetable stripes into a clean jar.
Add white wine vinegar, water and sugar to a saucepan and heat and stir until the sugar is dissolved. Pour the mixture into the jar over vegetable stripes and let rest for at least 1 hour (best is overnight).
Cut baked tofu in thick slices. In a bowl, add all ingredients for the marinade and stir to combine. Add sliced tofu and let marinate for at least 1 hour.
Afterwards heat vegetable oil in a large pan and fry marinated tofu for 4 - 5 minutes from both sides.
Time for serving. Cut the baguette lenghtwise and spread some butter on it. Roast a pan, then spread vegan mayonnaise on both sides. Top baguette with fresh cilantro, sliced cucumber, fried tofu slices, pickled vegetables, and if desired with slices jalapeno. If you like, you can drizzle some sriracha on top.