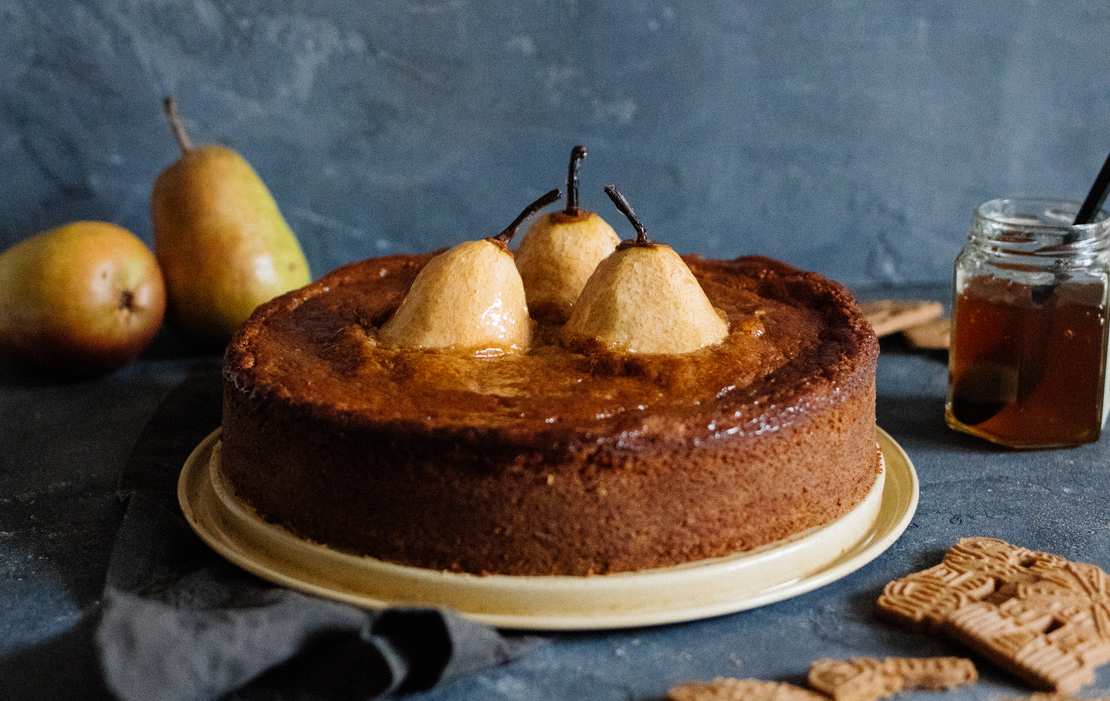 Vegan Speculoos Cake with Pears
We know, your belly is already stuffed with cookies, goulash and dumplings and other good stuff. But wait: there is a speculoos cake waiting for you! So it really doesn't matter what you ate before, cause this cake is such a good idea for a vegan Christmas dinner, you shouldn't miss it! You don't need any special equipment for this one, but a mixer. Besides, the cake tastes best fresh from the oven.
Vegan Speculoos Cake with Pears
12 servings
20 minutes (+ 60 minuten baking time)
Ingredients
Speculoos Cake
340 g (2.8 cups) flour
100 g (3.5 oz) plant-based speculoos cookies
300 g (1.3 cups) sugar
15 g (0.5 oz) baking powder
15 g (0.5 oz) speculoos spice
250 g (1.12 cups) vegan butter
200 g (7 oz) apple sauce
240 ml (1 cup) plant-based milk
Additionally
Instructions
Crush speculoos cookies in a blender at the highest level (or in a bag with the rolling pin).
In a medium bowl, whisk the dry ingredients.
Cut the vegan butter into small pieces, add to the dough and knead well.
Gradually add plant-based milk and apple sauce.
Grease a cake tin with vegan butter. Add 1 tbsp of flour and cover the cake tin with it. Pour the dough into the cake tin.
Peel the pears and place them in the middle of the cake tin.
Bake the cake at 180 ° C for 50-60 minutes or until golden brown. Brush the cake with quince jelly after baking.