Quick pan-fried vegan dumplings
There are countless types of German dumplings: bread dumpling, potato dumplings, Austrian "Serviettenknödel," filled dumplings, sweet dumplings – the list is almost endless. Today we show you the Ferrari of the dumplings, cause it doesn't get any faster.
You're done in 30 minutes cause you don't even have to peel potatoes (and btw the ingredient list is quite concise). Mixing the dough takes only a few minutes and frying them is not a problem at all! Sounds like a relaxed holiday season, right?
We found this recipe through Angie from Bissen fürs Gewissen.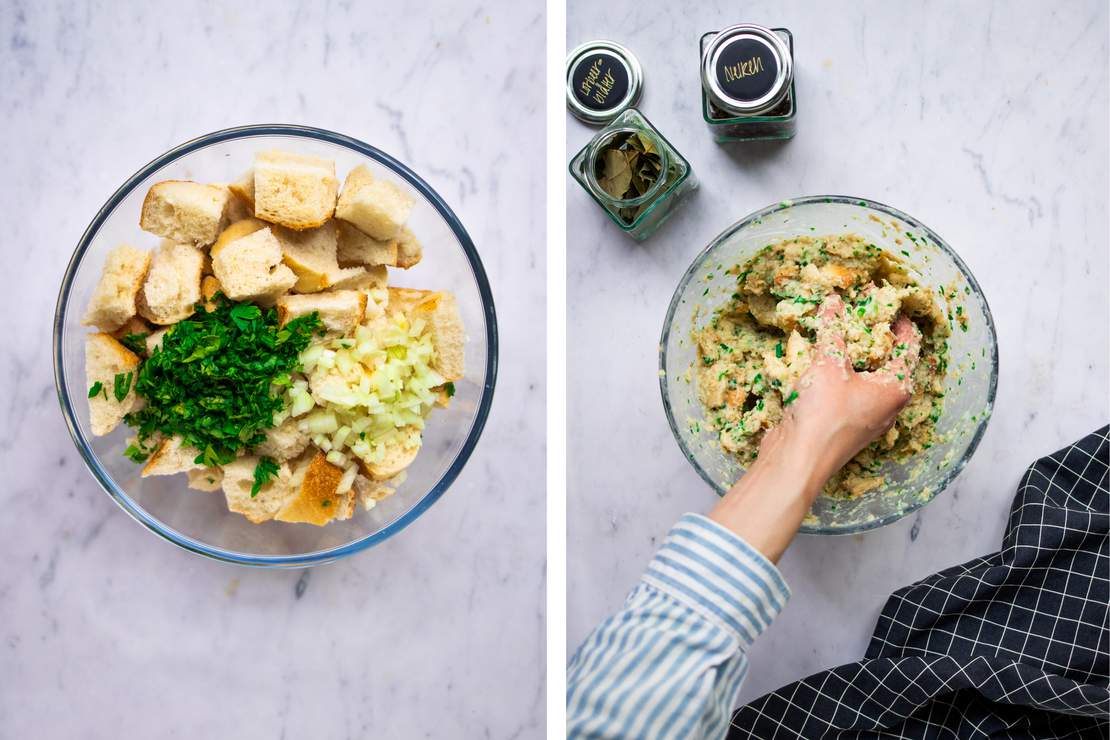 Vegan Pan-Fried Bread Dumplings
4 servings (12 dumplings)
30 Minutes
Ingredients
1 onion
15 g (0.5 oz) fresh parsley
200 g (7 oz) wheat roll
50 g (0.5 cup) wheat flour type 405
400 ml (1.5 cups) lukewarm plant-based milk
1 pinch of nutmeg
salt
pepper
sunflower oil
Instructions
Peel and finely dice the onion. Wash and finely chop parsley.

Chop the wheat rolls and add them to a bowl along with the diced onion, parsley, flour, a pinch of nutmeg, salt, and pepper. Now gradually add the lukewarm plant-based milk and stir to combine all ingredients. Form the dough into small patties, about the size of the palm of your hand. Depending on the consistency of the buns, you might need more or less liquid, so only add the plant-based milk little by little.
Tip: If the dough sticks too much, damp your hands with water.
Heat a frying pan with vegetable oil and fry the bread dumplings for approx. 5 minutes on each side, or until they're golden brown.