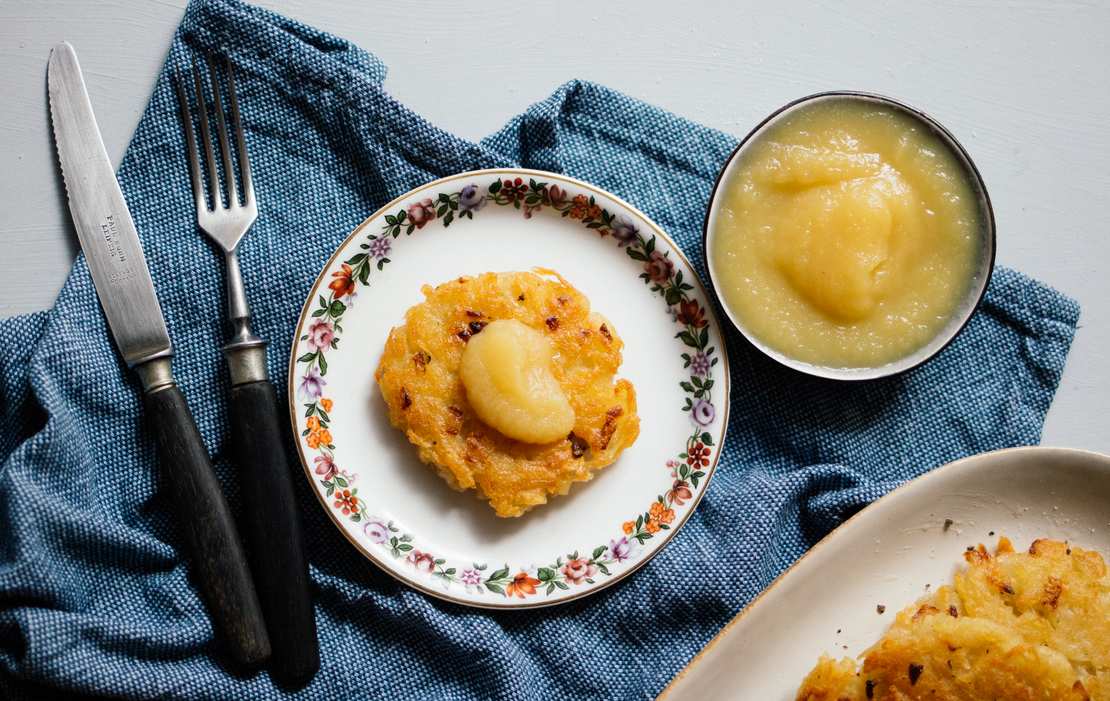 Vegan, German Potato Pancakes with Apple Sauce
There are plenty of different versions for potato pancakes: sweet, savory, with onions, without onions, made of sweet potatoes, waffles, or served with fish. We've already shown you our [hearty potato waffles] (https://www.zuckerjagdwurst.com/en/recipes/vegan-crispy-potato-waffles), so it's time to show you the classic version now too: simple vegan potato pancakes with applesauce.
The biggest difficulty in preparing vegan potato pancakes are the missing eggs. The rest of the ingredients are, most of the time, plant-based and don't have to be replaced. Eggs are used as a food binder, so we replaced them with chickpea flour and water, which works really good. If you don't have chickpea flour at home, soy flour works too. The rice flour can also be replaced with wheat flour, but rice flour makes the pancakes much crisper!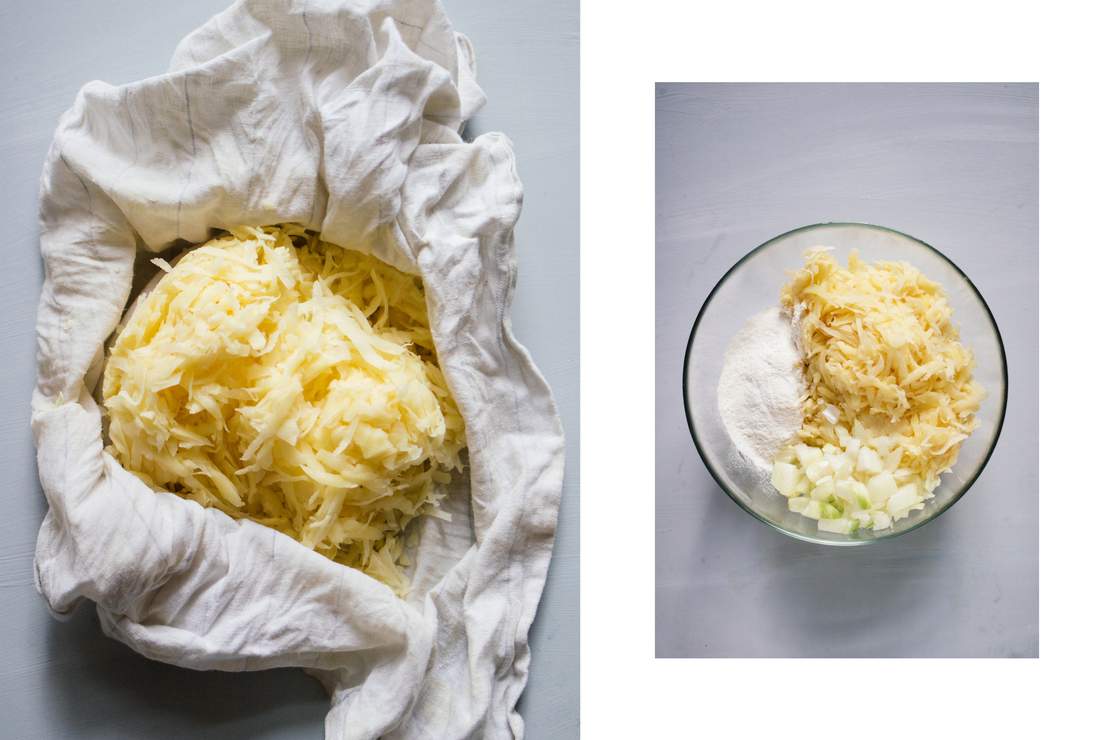 Vegan, German Potato Pancakes with Apple Sauce
Ingredients
3-4 tbsp plant-based butter
200 g apple sauce
vegan potato pancakes
500 g floury potatoes
1 onion
1 pinch of salt
50 g rice flour
2 tbsp chickpea flour (or soy flour)
4-5 tbsp water
Instructions
Peel and grate the potatoes and onion, but keep both separately.
Place the grated potatoes in a clean kitchen towl and squeeze out as much of the liquid as you can.
Mix potatoes, onion, salt and rice flour in a large bowl.
Mix chickpea flour (or soy flour) and water in a small bowl and add to the potatoes. Mix well.
In a large pan, heat 3-4 tablespoons plant-based butter. Form small patties and fry each one from both sides until crispy and brown. Add more vegan butter if needed. Serve with apple sauce.