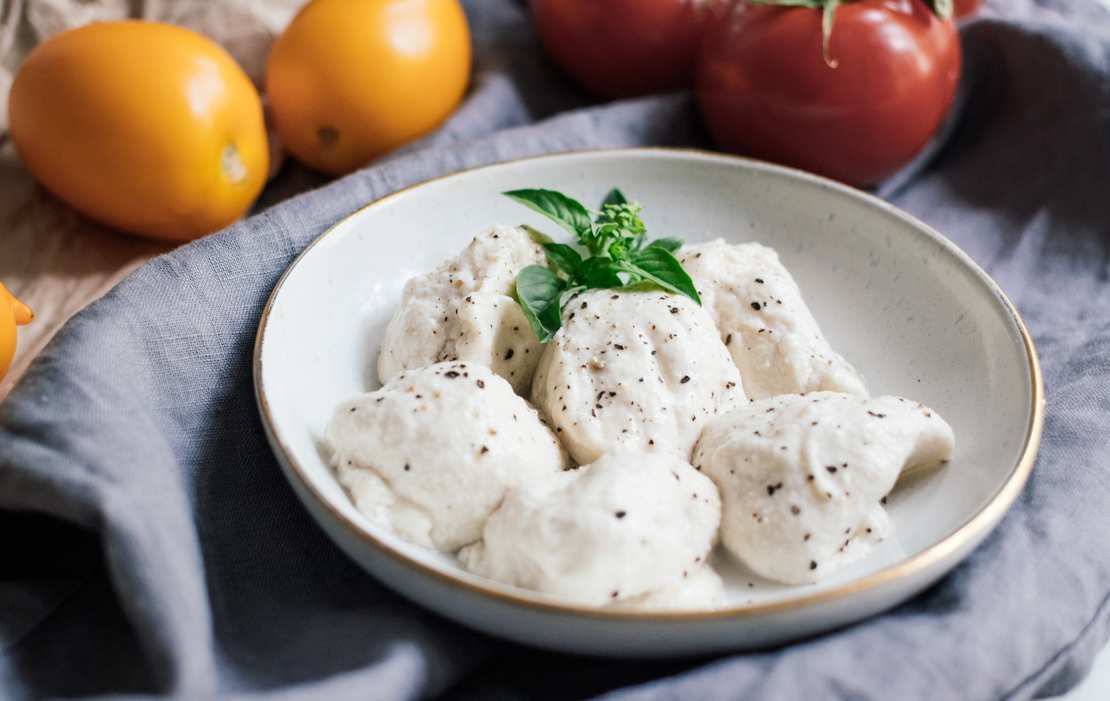 On Zucker&Jagdwurst you will find so many recipes that it can sometimes be difficult to find exactly the right one for the moment. For that, we've categorized our recipes, but if you want to be more specific, you'll hopefully find the right dish in our recipe collections – for example if you're looking for soy-free desserts, hangover food, and what to eat when you have a cold. You can find all recipe collections here.
"I couldn't possibly give up cheese!" is one of the main reasons people can not imagine having a plant-based diet. But if you have a closer look at the supermarkets, you see lots of vegan cheese alternatives like pizza cheese, cream cheese, sliced cheese, parmesan cheese, feta cheese or camembert. And some of these products actually taste pretty good. However, if you decide to give vegan cheese a chance but you're not into buying these products in the supermarket (cause they are sometimes a bit expensive) go and try our recipes for vegan homemade cheese!
Nutritional yeast is one of the most important ingredients for vegan cheese. It's inactivated yeast and contains lots of vitamin B. Most of the time, the flakes dissolve while adding it to a sauce or cream. Nutritional yeast has a naturally mild, cheesy taste, so you should definitely get it if you want to prepare vegan cheese. You can buy nutritional yeast in organic markets and sometimes also in regular supermarkets.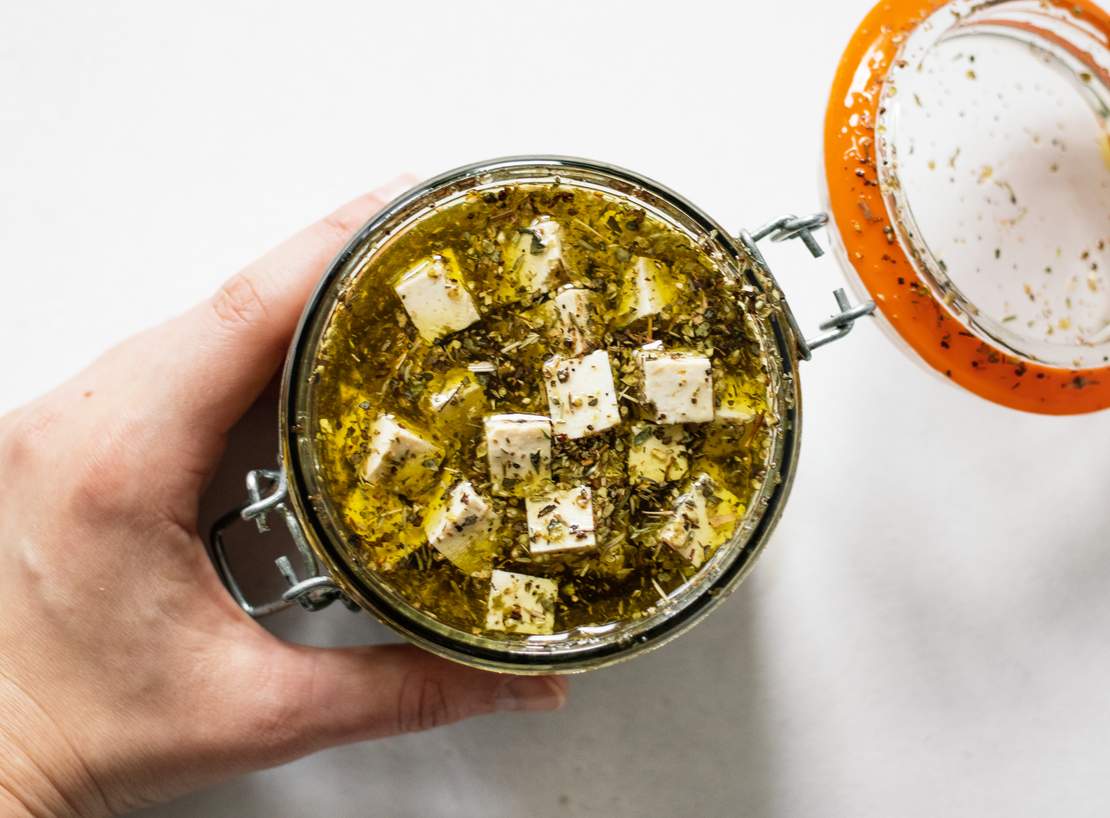 Vegan feta cheese can be easily made from tofu or almonds and cashew nuts. For the tofu version, you cut natural tofu into cubes and store them in a jar overnight with olive oil and herbs. For the nut version, you puree nuts, herbs, olive oil, and garlic. With a cheesecloth, you squeeze out the liquid and wait overnight. The next day you bake the mixture in the oven and get a wonderful cheesy result. Both versions are easy to prepare and a perfect topping for lots of salads.
Get the recipe (Vegan Tofu Feta Cheese)
2. Vegan Mozzarella Cheese
Preparing vegan mozzarella may sound crazy, but is actually quite easy. With the help of soaked cashew nuts, tapioca starch, and yeast flakes, we get a creamy and cheesy mass. Tapioca starch leads to a chewy consistency, which is very important for the vegan mozzarella. You can buy the starch in Asian supermarkets. In the next step, you heat the cashew cream in a small pot and add it to an ice bath afterward. This way, you get creamy, cheesy mozzarella balls.
This creamy vegan cheese sauce works great as a dip for nachos but also as a sauce for pasta dishes like this vegan mac'n'cheese. The base of the sauce is made of cashew nuts and vegetables, such as potatoes and onions. The carrot in the recipe ensures the right color, and the yeast flakes provide the cheesy taste.
If you love cheese platters, this recipe is for you! The ingredients for our vegan cheese balls are very similar to the other recipes, but we don't use any liquids to get a firm consistency. We soaked cashew nuts in water and then pureed them with spices. Of course, you can also change the recipe as you like and roll them in herbs instead of nuts. They work great on a salad, with bread or on your own homemade cheese platter.
A glass filled with vegan, homemade parmesan cheese is part of our basic kitchen repertoires. The vegan parmesan cheese contains only five ingredients: cashew nuts, chopped almonds, nutritional yeast, salt, and garlic powder. You can top any pasta dish with this cheese and won't miss the dairy.
There are lots of brands offering vegan cream cheese. However, if you want to save a little money or just try it yourself, we recommend our recipe for vegan cream cheese. With different herbs and spices, you can season the cream cheese exactly as you prefer to eat it.
7. Vegan Bavarian Cheese Obazda
Obazda usually consists of camembert, cream cheese (cream or curd cheese), butter, and spices. Sometimes even beer is added. By mixing this cheese mixture for a very long time, you get a creamy and spreadable obazda in the end. We used cashew nuts for our vegan version and added rice waffles for a lumpy consistency. And we, of course, added a sip of beer too.